"Money cannot buy happiness."
Says man hoarding generational wealth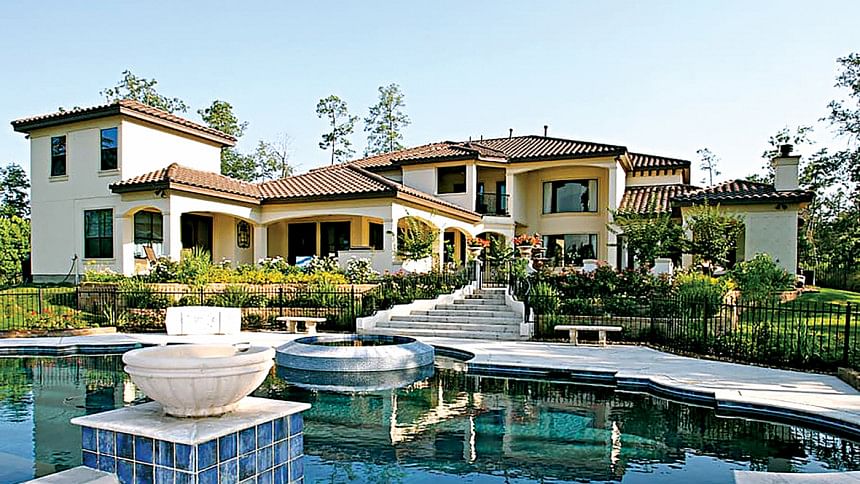 The world of exorbitant wealth can be confusing to those who are not a part of it. While most people turn to the simple things in life to cheer themselves up and believe in mantras such as "brownies cure frownies," members of the one percent club turn to something a bit more extravagant, such as a small loan of a million dollars from their parents.
Although the lives of the ultra-wealthy can seem seamless, they too have their own struggles because that loan eventually runs out.
Samia, a teenager that grew up surrounded by luxury and privilege, had been feeling down lately. To cheer herself up, she placed another online order this week. The last fifteen times did not do the trick, but she was convinced that the sixteenth time's the charm. The cause of this sudden wave of sadness was still a mystery to her.
Feeling rather confused, she turned to her father for guidance.
After several hours of searching, she finally tracked him down by their mansion's pool. "Dad, I've been feeling really down lately and I don't understand why," Samia admitted to her father.
"I knew this day would come," he said as he took a deep breath. "Today is the day I teach you an important lesson – money cannot buy happiness," her father continued.
"You see, Samia, with more money comes more responsibilities and these responsibilities take up a lot of time. I need to work every day. I haven't been on a proper vacation in 20 years because I cannot afford to relax," he said as he soaked up sunshine at the poolside and the butler served him coconut water.
"Tell me more," Samia inquired.
"As income increases, so does the difficulty of managing it. You have no idea what a hassle it is to find an accountant that can stomach the mental gymnastics of it all," her father replied.
"Another downside to being born into wealth is that people constantly undermine your accomplishments. I worked incredibly hard to earn an executive position job at the age of 23, but nobody ever gave me the credit I deserve. This often saddened me, but I persevered," the father complained.
"Wasn't grandma the CEO of the company you worked at?" Samia asked curiously.
"Yes, why do you ask?" Samia's father asked obliviously, prompting the butler to hopelessly look into an imaginary camera as if he were in an episode of The Office.
As the father-daughter duo were chatting, they suddenly heard the loud rotating of helicopter blades. Within no time, they were surrounded by half a dozen helicopters that carried men equipped with protective gear. One such man popped his head out of the helicopter and spoke through a megaphone, "WE ARE NOT HERE TO HURT YOU! WE JUST WANT TO TALK ABOUT YOUR DELAYED LOAN REPAYMENTS!"
Upon hearing the message, Samia's father yelled over the noise "SEE? US RICH FOLKS ARE CONSTANTLY ATTACKED!!"
He then quickly grabbed Samia's hand and a pre-packed suitcase and sprinted towards the airport to take a trip to Canada, for completely unrelated reasons.    
Nuzhat enjoys baking but simply cannot find the required ingredients. Tell her about your favourite baked goods at [email protected]