On Trevor Noah's Departure from The Daily Show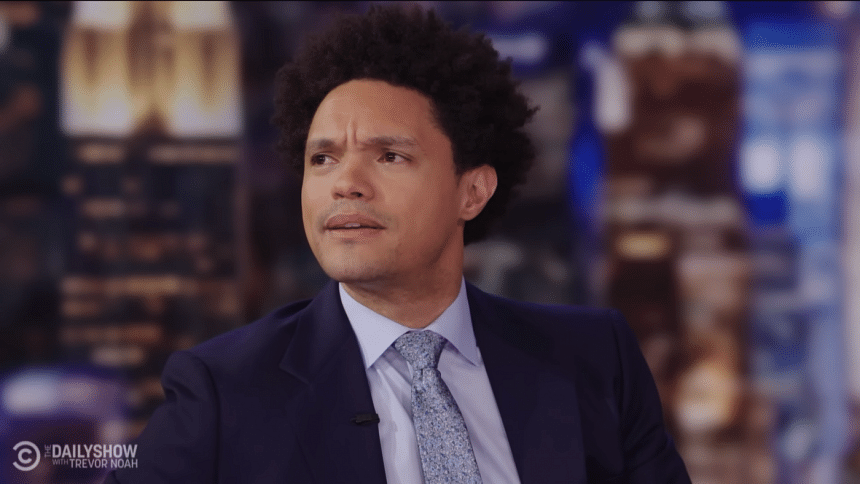 Trevor Noah, South Africa's most recognised comedian and TV personality, has left his job as host of Comedy Central's The Daily Show. During the September 29 episode, the comedian said that, after 7 years as host of this high-profile show, stretching back to 2015 when he stepped into Jon Stewart's shoes, he has made the decision to dedicate more time to his stand-up career. On December 8, he hosted his last show.
Following in Jon Stewart's footsteps was never going to be an easy task. Stewart's intense comedic attacks on US politics cable news programmes earned him widespread acclaim. Successful satirists like him are appealing because they are on the audience's side, articulating citizen issues and indignation on a public platform in a humorous and captivating manner. This builds a connection between satirist and audience, which is why Stewart's departure from The Daily Show was such a big deal to his devoted fans.
In 2015, when Noah was a relatively unknown comic, he had to earn back the trust of an audience that had never heard of him. Viewership dropped throughout the first two years of the show's run because of this. In time, however, viewers began to see that Noah was just as capable as Stewart, if not more so, because he brought a new viewpoint through the lens of an outsider to bear on America's political and social issues that Stewart had not.
The late-night comedy scene in the United States is overwhelmingly white, male, and American oriented. Noah, who was born and raised in South Africa, has provided clarity and unique viewpoints on intense emotional political subjects, which are frequently absent from late-night comedic shows and cable news broadcasts in the United States.
But Noah's background as a person of mixed racial heritage during the time of apartheid gave him the ability to respond to significant events, like as the Black Lives Matter movement, with a level of consciousness and compassion that his white male contemporaries could never hope to match. This distinct point of view captured the attention of a younger and more diversified worldwide audience that has become familiar with The Daily Show because of Noah's hosting.
Trevor Noah took on the mantle as The Daily Show host at a time when the satire genre on television has evolved into a market that is extremely competitive due to the proliferation of several programmes that are all vying for the attention of viewers who are abandoning traditional television in favour of digital alternatives. This makes it more challenging for the more liberal and overtly political satire programmes to achieve the same effect they once had, particularly when the top rating shows in the genre strive to be more catered to escapism and entertainment, like The Late Late Show with James Corden and Jimmy Kimmel Live.
Noah's time on The Daily Show has emphasised the need of questioning the white, male-dominated makeup of the American late-night industry. As a viewer of the The Daily Show, I really hope that the programme keeps acknowledging the value of diversity.
Shadya Naher Sheyam attempts to live life like Ashima from The Namesake. Talk to her about Mira Nair films at: [email protected]