Too much self-help doesn't work. Here's why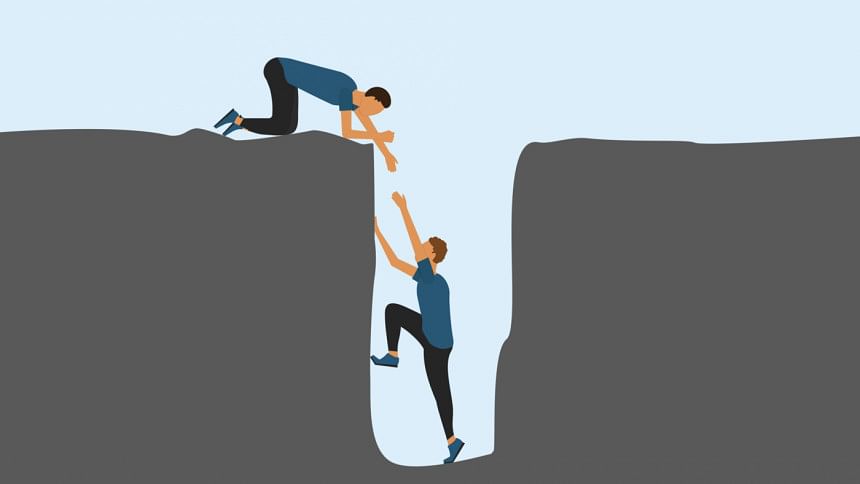 While browsing the shelves at a bookstore, I see Grit: The Power of Passion and Perseverance staring at me. Another look and I'm beckoned by The Power of Now. It's hard to resist the temptation to be all that these titles promise – creative, consistent, communicative.
However, how much reading do you need to be a changed version of yourself?
Spending 40 minutes watching three videos on how to stop procrastinating is a 21st century paradox most of us have been a part of. Even doomscrolling leaves us with one or two productivity hacks nowadays. But does knowing or learning about improving ourselves translate into actual improvement?
It turns out that the abundance of self-help content has led us to spend a lot more time learning about self-help than actually helping the "self" improve.
I first came across the connection between the amount of self-help content we consume and its effectiveness in one of the classics of the genre. In How to Win Friends and Influence People, Dale Carnegie advises us to read only one chapter of the book per day. He does so because knowing how to make friends takes as long as it takes to read the book. But making friends by implementing what you learn takes time. Time is what we don't allow when we are in a race to read every book with an enticing future printed on its cover.
The threat of consuming without implementing is higher when the content is in bite-sized digital media. Watching one self-help video leads social media algorithms to suggest more. The thumbnail guaranteeing "a new you" is hard to ignore.
Soon, you've watched more videos in one day than what you can implement in one month. That is how self-help crosses the border of education and becomes entertainment.
The problem with consuming self-help content as entertainment, on the other hand, is that it constantly tells us that we need to do better. However, because of the sheer volume of content we consume, it's easy to lose focus on what it is that we want to do better and end up not doing anything at all.
Perhaps we need to see self-help as a genre where voracious reading or content consumption might not be the right answer. Consuming or reading needs to be coupled with action, and if necessary, needs to be rationed to make room for action.
While self-improvement in itself is noble and worthwhile, overdoing it can actually mar the purpose. There is no end to its pursuit. So, when you know that the finishing line will never be in sight, is there any point in going so fast?
Noushin Nuri is an early bird fighting the world to maintain her sleep schedule. Reach her at [email protected]