Is the Medieval Fantasy setting overused in RPGs?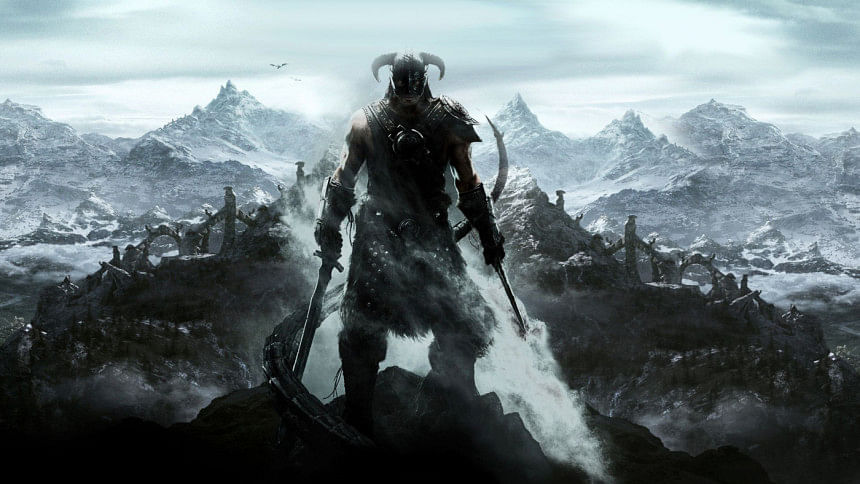 When most people think about role-playing video games (RPGs), the first thought which would usually pop into their minds is a game featuring medieval villages, elves and orcs, magic and dragons. Most popular RPGs like the Elder Scrolls series, The Witcher, Dragon Age usually take place in worlds with that aesthetic. Additionally, massively multiplayer online role-playing games (MMORPGs) also tend to revolve around similar settings. But herein lies the question, is this setting being overused in roleplaying games, and should there be more RPGs which try out different genres?
Firstly, we need to see why this setting is so common. From gameplay and story perspectives, it is much safer to use such a setting. Immersion is key in these types of games, and it is easier to craft a world with small villages and towns compared to a modern or futuristic city.
Cyberpunk 2077 is a perfect example of how crafting such a world is not only too ambitious but can also end in disaster. And with a fantasy world, the scope of storytelling is also wider, allowing you to do so much more with less risk. Simply put, the basic troupes and formulas which are contrived in a medieval setting just makes it easier to use.
Another reason is videogame RPGs derive from table-top RPGs (TTRPGs), and the most popular example being Dungeons and Dragons. The setting is all too familiar and set the standard for roleplaying from the very beginning.
However, franchises like Fallout and Mass Effect prove that not all successful RPGs stay confined to the medieval setting. In terms of sci-fi, Mass Effect remains unparalleled and shows how you can craft an immersive and vast RPG universe with experimentation and good writing.
Though Bioware's other flagship series, Dragon Age, is indeed another medieval RPG, there is an overlooked game of theirs which I believe is worth mentioning, that being Jade Empire. Jade Empire takes place in a world inspired by Chinese mythology. There are not any other RPGs which use such a setting, and while it does have a lot of the troupes seen in medieval RPGs, the world and presentation make it a unique and refreshing experience.
Another underrated RPG, Vampire: The Masquerade – Bloodlines, revolves around the secret society of vampires in modern day Los Angeles. This game has a vast and relatively open-ended RPG world, but it does show some of the problems which differentiate non-medieval or modern-day RPGs from the likes of Skyrim or Divinity Original Sin. Here, for instance, you cannot kill any random NPC or use your abilities out in the world without dire consequences. Whereas in a medieval RPG it is easier to explain how you can kill bandits, steal loot and so on with little to no consequences.
If you set a game in a modern setting or a futuristic one, you need to craft more rules to explain everything and also add more restrictions, which is obviously not an issue in the medieval genre.
Now, the purpose of this article is not to say that the medieval setting is bad, but there is a need for variation. It is very possible to successfully craft RPGs in unique settings instead of relying on the usual Dungeons and Dragons or Lord of the Rings-esque world. RPGs provide a sense of immersion not possible in other game genres, and it is truly a waste if they remained confined to the same setting. With upcoming games like Starfield and a sequel to Vampire: The Masquerade, it is safe to hope that videogame companies will try to make more varied RPGs down the line.
Sabil spends most of his time making memes and trying to stay as hopeful as possible. You can contact him at [email protected]