The Elusive World of Ambient Music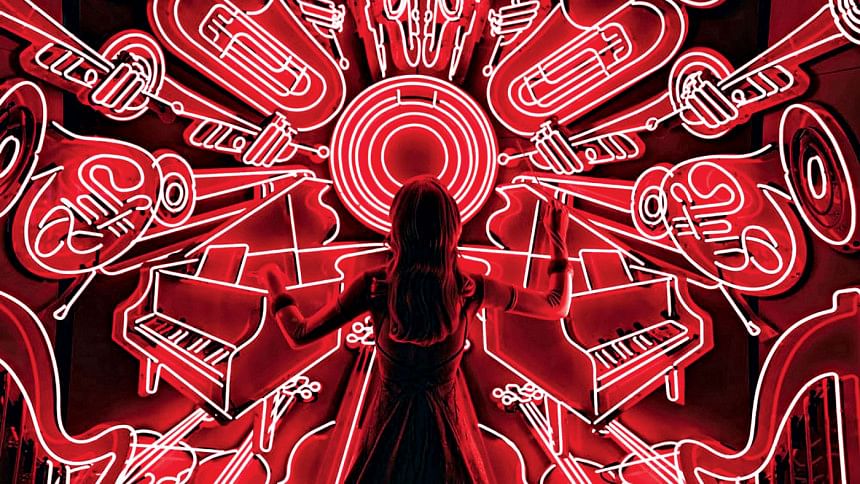 Modern music is bass-heavy and mixed louder than any other time in human history, fighting to grab the listener's attention. After all, what is the point of music that doesn't even demand to be heard?
This is where ambient music comes in.
It is widely debated as to what constitutes some pieces of music to be labelled as "ambient". Classical composer Erik Satie is widely credited as the inventor of ambient music when he composed The Gymnopedies – three pieces that he deemed were meant to be background noise to daily activities.
The minimal and repetitive nature of ambient music came in all shapes and forms throughout the years from synth-based German electronic artists in the 80s, to field recording and tape loops in the 90s and 2000s. Even though the sounds varied, the notion of bare bone instrumentation and sounds that could be ignored remained consistent. What ambient music also succeeded in doing was enabling the audience to exist wherever they wanted at the time.
The ignorable quality of ambient music allows the listener's thoughts to be softened, without being impacted. Ambient music is now more popular than ever, garnering millions of views on YouTube. The genre has evolved to a niche where endless videos come up if you search for it. From music designed to study, concentrate or sleep, to music that evokes a specific mood. There is music that creates the ambience of a fireplace in a wooden house, a walk in the middle of the night, and so forth. The list is endless, helping the listeners create any ambience they want to.
There are videos catered to specific fandoms that allow the audience to feel as if they were in a Ghibli film or at Hogwarts. In a world where most of us are stuck between the four walls of our home, ambient music offers an alternative reality where we can exist in two places at the same time. It also helps us to somewhat slow things down in this fast-paced world, where we exist in the present while offering a gentle escape at the same time.
One of the surprising results out of all of this has been how beneficial it is to people suffering from anxiety. Dr Oliver Sacks, in his book Musicophilia, wrote about how music and gardens were the only two types of non-pharmaceutical therapy that helped people suffering from neurological diseases. Some studies have found that predictability and escapism help the patients, while others suggest that predictability offers patients enhanced sensory awareness.
Ambient music will continue to evolve and flourish while more medical studies are needed to understand its psychological benefits to the listeners. I, myself, do not exactly know why I keep coming back to songs that feature the same notes for hours. However, I do keep coming back to them and letting them play in the background at the strangest of times.
Try it and see for yourselves if it's your cup of tea. If it indeed is, I'm sure you will find that it's a great one.