THE CASE OF FAMILY VLOGGERS
Are they capitalising on the lives of children?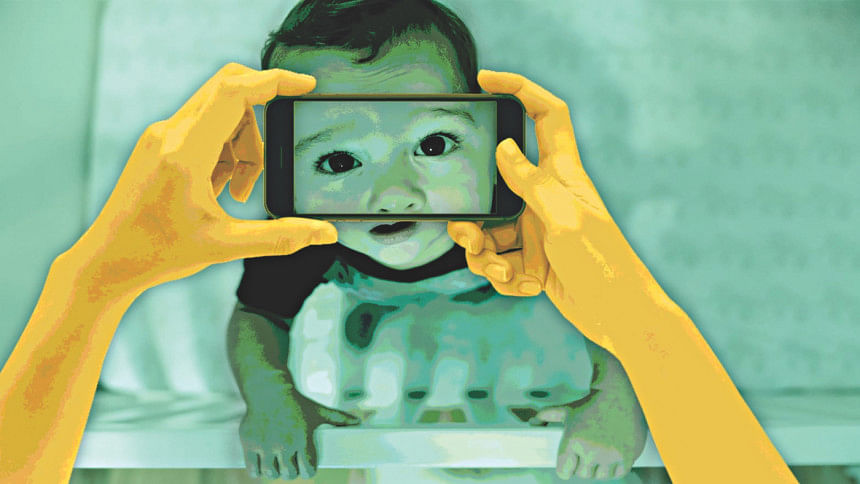 In recent years, the practice of vlogging on online platforms, most notably YouTube, has grown exponentially. As vlogging is something that can be done in the comfort of one's home and on their own time, it is appealing to many. Popular vloggers earn a huge revenue from this as well. Due to this, many families are making this their primary source of income.
In hindsight, this seems like a great solution for those attracted by the culture of vlogging. Now, they can make content with their entire family, while earning enough to support them all. They get to work in a stress-free environment and aren't limited to particular hours. Sounds like a dream come true, then what is the problem?
At the heart of family vlogging channels lie the children—they are the prime attraction, the very reason so many people tune in to these channels. They captivate the audience with their charm and innocence, without seeming staged. Their parents sell merchandise with their faces on it, and fans even go as far as to make fanpages in their behalf. Yet, at the end of the day, they are still children. It seems extremely unfair for them to shoulder the burden of their family's income at such a young age, albeit unknowingly.
It's even worse that we have no idea what goes on behind the scenes. Who's to say that these kids even want to star in their parent's vlogging channels, or whether or not they're comfortable with having a camera shoved in their face all the time? Making home videos of your kids is common, but it's a completely different scenario when you upload those videos regularly online for millions of people to watch. Their entire childhood is being documented and shared with strangers when they can't even comprehend the meaning of that.
For many of these kids—many of them toddlers—they even have to maintain a strict recording schedule to provide weekly content. Children are known for their inability to stay committed to one task for too long, and yet they have to shoot videos for hours. The bigger the channel grows, the greater those hours become. Could this be classified as immoral?
The former YouTube channel DaddyOFive is a prime example of this. The vlogging family consisted of Mike and Heather Martin and their five children, and were notorious for uploading "prank" videos. These pranks often consisted of them emotionally and physically abusing their children in the guise of humour. This eventually resulted in a controversy, after which their channel was terminated and they lost custody of their two youngest kids, the ones most targeted by the abuse.
It would be unfair to classify every family vlogging channel as the aforementioned. As a spectator, one can only make assumptions regarding the treatment of these children, and whether or not they truly want this lifestyle. But as we watch these channels grow, more merchandise being made, and the amount of content increasing to an alarming amount, the question remains: is this truly because of the children's passion, or the greed of the parents?
Saamin Azam Suha is a fandom connoisseur, professional procrastinator, and wannabe MasterChef. Send her compliments at [email protected]