The appeal of sports anime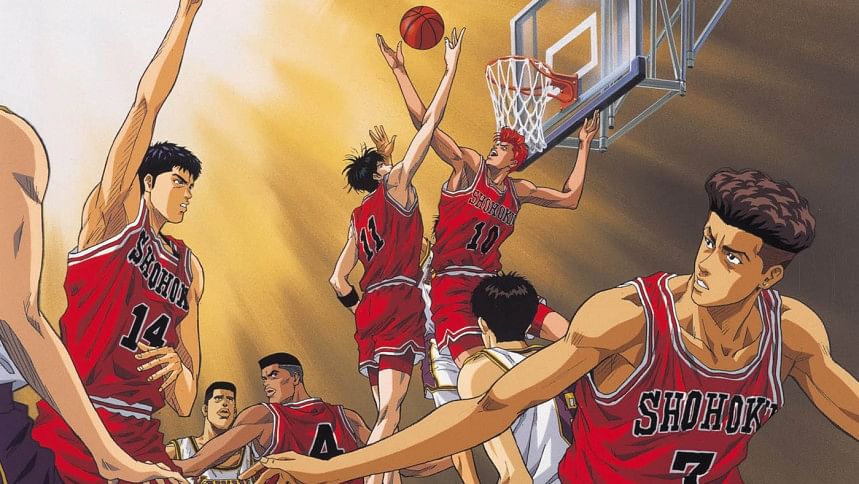 Growing up, I was always surrounded by the thrill of sports, especially cricket, football, and tennis. In turn, the lack of exposure to other major sports diminished my interest in them to a large extent.
So, when I begrudgingly dipped my toes into Haikyu!!, an anime about volleyball, for the first time, I didn't expect much enjoyment out of it.
Thankfully, I was wrong. 
In order to explore the genre further, I indulged in more iconic shows like Slam Dunk and Ping Pong The Animation. In doing so, I was finally able to draw a conclusion – sports anime are amazing.
The sports genre is one of the most versatile ones out there in terms of sheer potential and room for experimenting. While it has a wide variety of content to offer, its biggest appeal lies in the fact that these shows have something for everyone to enjoy regardless of the sport.
A large part of this can be accredited to the fact that none of these shows actually require their viewers to have previous knowledge regarding the respective sports. Rather, they dissect the core mechanics of the game through practice montages that deliver crucial information to the audience without being overbearing or an info-dump.
Another aspect that separates sports anime from its contemporaries is that they have much more to offer apart from the game.
Take Ping Pong The Animation for example. One of its strongest and most consistent themes is that of a coming-of-age story. Through playing ping pong and competing with each other, the characters are gradually able to come to terms with their gripping personalities and differences.
Individual characters and large teams are fleshed out extremely well in most scenarios, considering how most of these anime are built upon team sports. And the introduction of large group dynamics is a breath of fresh air every time, primarily since these are often overlooked in many genres.
Seeing a bunch of players with varying personalities come together to make up a cohesive unit comes with its set of mixed emotions. But more often than not, the excitement, suspense, and reverence that is sure to follow during matches will leave you gasping for more.
Like any other creative outlet, not all sports anime are created with an equal footing. While some may be fast-paced, action-packed stories about football, others can feature relatively calmer indoor board games like Shogi. But like every other shonen protagonist out there, you too can find the perfect show of your dreams, but only at the cost of your time, effort, and unparalleled determination.
Remind Ayaan that his SSC examination begins in less than two months at [email protected]