Ten years later, Daft Punk's "Random Access Memories" is officially a modern classic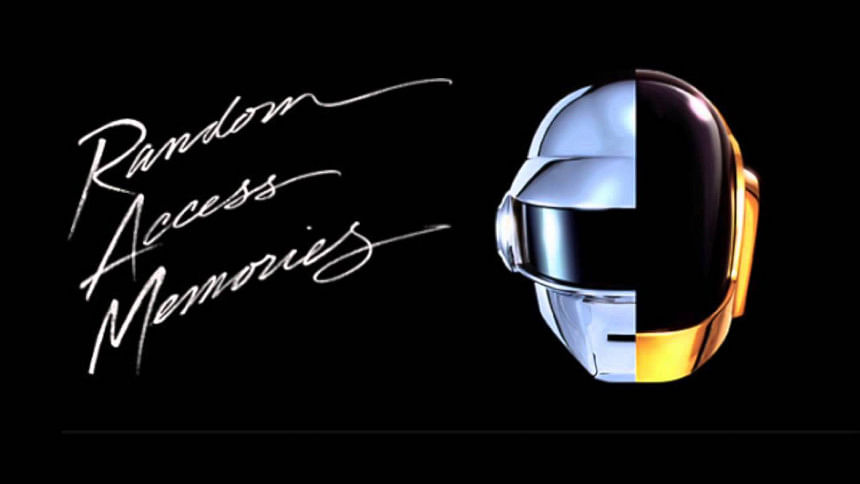 There are a handful of names synonymous with electronic music, and Daft Punk is undeniably one of them. From gaining prominence in the 2000s with hits such as "One More Time" to being famously sampled in Kanye West's "Stronger" and composing the score for "Tron: Legacy", the French duo has had a long career spanning four decades filled with success. Although the Duo's popularity has waned throughout the years, their fourth album, Random Access Memories officially cemented them as a cornerstone of the genre.
Released in May 2013, a whopping ten years ago, Random Access Memories is arguably the magnum opus of electronic music, forever rewriting the genre's history and solidifying Daft Punk as a visionary artist.
Random Access Memories is a stark departure from the duo's signature minimalistic style, characterised by funk, disco, pop, and progressive rock. Daft Punk opted for analog and older instruments, such as modular synthesisers, drums, and vintage vocoders, to modern electronic instruments. Furthermore, the lush orchestration, soulful vocals, and intricate melodies give the album a unique retro-futuristic vibe.
The LP's seamless synergy adds to the brilliance of its analog production. The tracks create a layered, seamless sonic tapestry that perfectly ebbs and flows throughout the album's runtime. Additionally, the star-studded lineup of collaborators on the album, including Nile Rodgers, Pharrell Williams, Julian Casablancas and Giorgio Moroder, helped Daft Punk craft an immersive experience that transcended genres and defied expectations.
The album has numerous highlights throughout its 74-minute runtime. Highlights include "Giorgio by Moroder", a collaboration with fellow EDM legend Giorgio Moroder. Furthermore, the sweeping orchestral symphonies of "Touch", the futuristic production of "Motherboard" and the introspective lyricism of "Instant Crush" are all high points in the record. However, with its infectious disco groove and silky-smooth vocals from Pharrell Williams, "Get Lucky" perfectly captures the album's essence. The song instantly became a global phenomenon, topping every major music chart and becoming one of the most well-known and best-selling songs ever.
In addition to standing out from the barrage of early 2010s EDM music, the album has helped in the mainstream revitalization of disco, funk, and house music across genres from pop to R&B and Hip-Hop in the late 2010s and early 2020s. A popular example of this could be "Starboy" by The Weeknd, which featured the duo in two electronic and disco-heavy tracks. "Levitating" by Dua Lipa and "Say So" by Doja Cat are other popular artists incorporating disco influences into their music.
Looking back, Random Access Memories is Daft Punk's tribute to the authenticity, joy, and timelessness of funk, disco, and analog music. By fusing elements of the past with their signature futuristic sound, the duo created an album that feels both timeless and groundbreaking. Sadly, Random Access Memories was the group's final album, and following Daft Punk's disbanding in early 2021, the chances of a successor are slim. However, there will be a tenth-anniversary reissue with over 35 minutes of new material, such as outtakes and demos, so the dream does live on, in a way.
Taaseen Mohammed Islam is staying up late procrastinating to regain a false sense of control over his life. Ask him why at  [email protected]