Sneakers That Don't Go Out of Style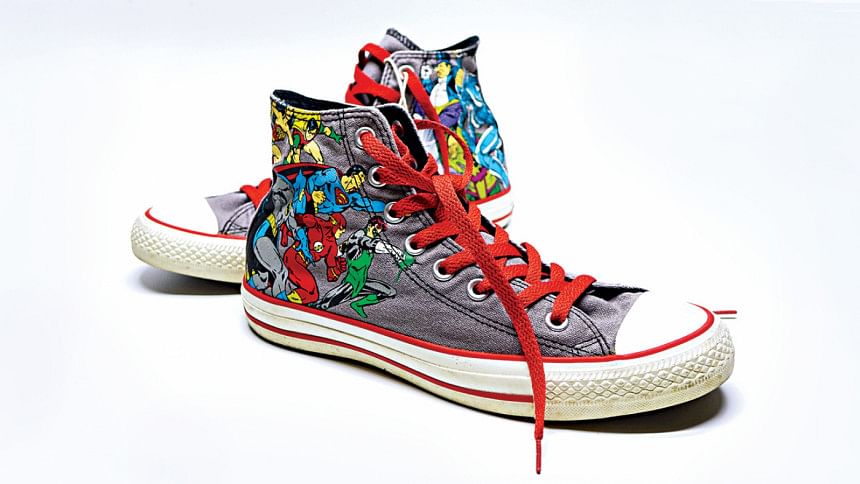 Sneakers are a staple for men's casual footwear, serving the need for both comfort and fashion. When it comes to sneakers, the immense variety the market has to offer makes it easy to get something that fits your particular taste and style. At the same time, it can be daunting to have so many options as you might often be confused about what could be your best choice.
Fortunately, certain designs have stood the test of time and established themselves as timeless classics in men's fashion. Here are five such sneakers that you can't just go wrong with.
ADIDAS STAN SMITH
If we're talking about classic sneakers, you can't really start the conversation without mentioning Stan Smiths. These sneakers have been the best-selling products of the leading footwear brand Adidas for a reason and this likely won't stop anytime soon. A lifestyle staple, Adidas Stan Smiths have a simple all-white design with a dash of other colours in the tongue and heel depending on which one you choose. A key reason for Stan Smith's popularity is the sheer versatility it's all white colour and simple design provide, adding to the look of casual outfits of almost any colour combination. 
CONVERSE ALL-STARS CHUCK TAYLOR
Originally made to be a premium basketball sneaker, Chuck Taylors has cemented itself as a classic in the fashion scene. The style was first introduced over in the 1920s in North America and is the first ever mass produced basketball shoe. These sneakers over the years turned more into a fashion statement and after its latest redesign in the 1970s, had become a trademark for the punk rock subculture and several celebrities during that time. Chuck Taylors come in both high-top and low-top options and usually has a white rubber toe cap and sole with a body made of cotton canvas available in various colours. Similar to Stan Smiths, the simple design of Chuck Taylors adds a whole new dimension to its timeless tag. 
NIKE AIR JORDAN
The whole sub-culture of "sneakerheads" essentially started because of Air Jordans. Popularised by none other than Michael Jordan, the most celebrated figure in the history of basketball, the sneakers saw immense hype following its release as a symbolism of the domination Michael Jordan carried out during his time in the NBA. Air Jordans also essentially started the practice of naming popular sneakers after basketball players. The Air Jordan line has bold designs with similar high-top silhouettes and a strong combination of various colours. Design-wise, Air Jordans have a very different look from the previous two sneakers mentioned and is better suited for streetwear and athleisure looks.
VANS AUTHENTIC
Starting off as a skate-shoe, the Vans authentic line has since then lost its functional credibility but remains strongly as a style piece. Like Chuck Taylors, these sneakers also use cotton canvas as the material for the body. In fact, both these designs are very similar. The major difference being that Vans Authentic sneakers don't have a separate toe cap section and the whole upper part feature just one solid colour. This particular design feature makes Vans Authentics the perfect choice of footwear for minimalistic outfits.   
Mushfiqur Rahman Shanto is a lost and confused soul going through his early twenties' crisis. Send him life advice at [email protected]