School Friends and A Regret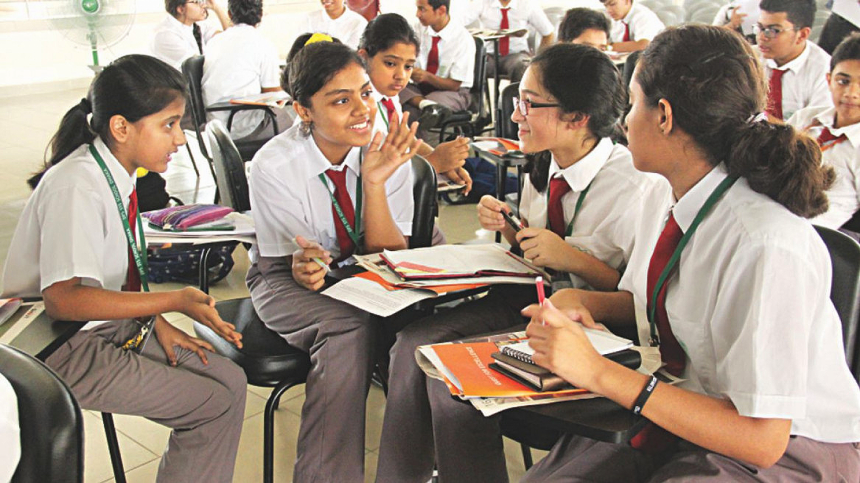 I left the exam hall one sunny afternoon and felt a massive weight lift off my shoulders. A chapter of my life that took 14 years to write itself over, just like that. My school years had many ups and downs, but for some reason, I tend to overlook the difficult times when I think of them.
School is not what I miss. It's the happy memories with my friends that I wish I could relive. I still remember dragging my feet to class every morning and greeting them with a fist bump. Chatting away with them before classes began and loud laughs caused by silly jokes – I can't help but smile when I look back. After all, how can I not reminisce about the years that introduced me to some of the best people in my life?
The last year of school went by faster than expected. Days turned to weeks, and weeks to months as we flipped through the pages of our textbooks. Before we even realised it, we had reached the last page. A dozen or so gruelling exams and lots of coffee later, it all came to an end. We celebrated the end of our journey and revelled in the limited time we had left with each other. We took tons of pictures and exchanged souvenirs in hopes to be a part of each other's futures and not just pasts. 
"Don't forget me when you become some big shot living the dream," I jokingly told my best friends. "I won't," they replied, smiling. I have a feeling they'll keep their promise.
Shortly after, we all embarked on the next chapter in our lives and parted ways when we joined universities. I no longer attended classes with familiar faces but was surrounded by strangers. In a campus overrun by thousands of students, I felt more alone than ever before. 
Eventually, I met new people. They're smart, funny, honest and everything you'd want a friend to be. But they are not my school friends, and that's why the emptiness in my heart still remains. I quickly realised that new friends can only be additions, not replacements.
The number of school friends I kept in touch with got smaller and smaller. Today the number is down to four. But four is all I need to keep my memories with them alive. 
We've been growing separately for a while now, but thankfully we haven't grown apart. We talk to each other almost every day, if not with words, then at least with memes. The occasional video calls filled with banter and nostalgia give us a chance to veil our love for each other with sarcasm and humour. Every "Remember when?" is met with a "Yeah, I do," because how can I forget the memories that I've always cherished so dearly? 
We talk for hours until one of us has to go, to complete an assignment or study for an exam. I hang up and realise I haven't talked this freely with anybody in quite some time. In moments like those, I regret greeting them with a fist bump and wish I hugged them while I had the chance.
Nuzhat has messed up her sleeping schedule once again. Tell her to go to sleep at nuzhatchowdhury07@gmail.com