Ready or not, online or e-learning shall conquer all academic institutions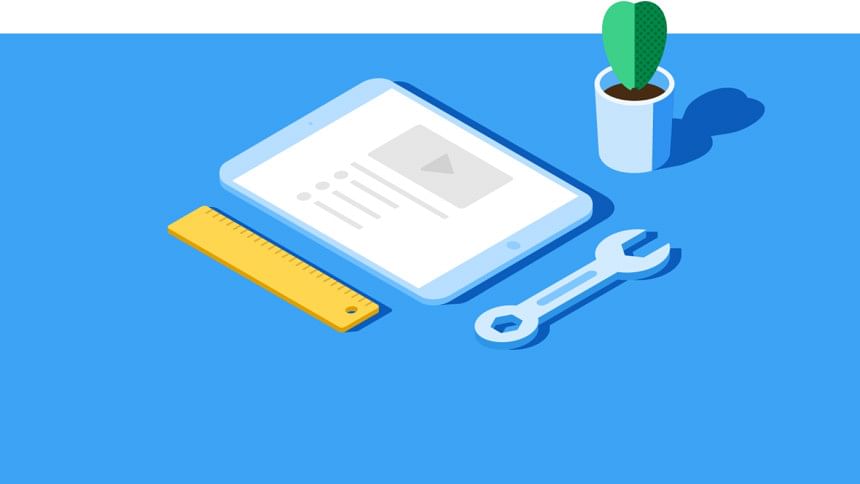 The most important trend in education was already initiated in Wharton, Philadelphia campus, where leaders from different business schools like Columbia, Harvard, Kellogg, Michigan and Stanford along with the online education providers such as Coursera, edX and FutureLearn were present. Big things are happening across the leading tertiary educational institutions around the world, and they are happening at the velocity of warp.
Our colleagues, who are changing jobs or want to keep up with their present job or want to advance their careers, all need to focus on getting acquainted to the ever-changing advancements in technology and focus in the fields of study that delve into these subjects. This implies programmes that are brief, and concentrated. Longer study courses only make you learn things you won't be using for years.
These short and focused courses will be providing the intellectual architecture that helps you make sense of everything around you and helps you develop skills needed for broader purposes like critical thinking, communication and leadership. Everyone who wants to succeed today needs both the foundation of the best degree(s) and the constant updating of best continuous professional development. With online learning platforms, going "back to school" is easier than ever before. These learning platforms also provide a chance at education for those who don't have any institutional degrees.
The question now is, are the educational institutions properly equipped to initiate cutting-edge systems that could transform the academic environment from land-based to offshore and virtual learning environment? Will such educational transformations empower, augment and expand our learning? These questions have become a thing of the past as approximately 110 million registered institutions are using online platforms to offer short courses, degree courses and even diploma courses all over the world.
According to a report published in 2018 by the Bangladesh Telecommunication Regulatory Commission (BTRC), there are over 147 million subscribers of mobile phone users. The data is illustrated as under:
This implies that out of 160 million population, 147 million are official subscribers of the mobile phone service providers. This amounts to 92 percent of the population being tied to the national mobile phone networks that leaves them open to use the internet from anywhere to access online educational service providers.
However, the report published by BTRC on its website back on September 20, 2018 shows that 154.179 million subscribers are using smart phones since August 2018.
Here the subscribers depict the biometric verified subscribers/subscriptions who have any activity (voice, data, SMS, etc.) at least once in the preceding 90 days.
This amounts to 96 percent of the population being directly or indirectly tied to the internet. BTRC's report is based on the calculation of the registration since august 2018. The number of the internet users is around 90.5 million; wherein, more than 84.6 million users access the internet on mobile phones.
The readiness of Bangladeshi education and educational service providers is a cliché. Tremendous amount of progress has been made in digitising Bangladesh, wherein; telecommunication and relevant accessories have been introduced to Bangladesh quite superfluously that transformed the life style of the users in a positive way. People communicate with each other over the phone and the internet rather than on age-old methods that involved using paper-based drafting. Be it for searching things on Google or watching tutorials on YouTube, people are using the internet to gain access to information far differently than how they used to even a decade ago. Thus, the readiness of Bangladesh in entirety is a vague topic. We are quite equipped for adaptation to the newer learning opportunities.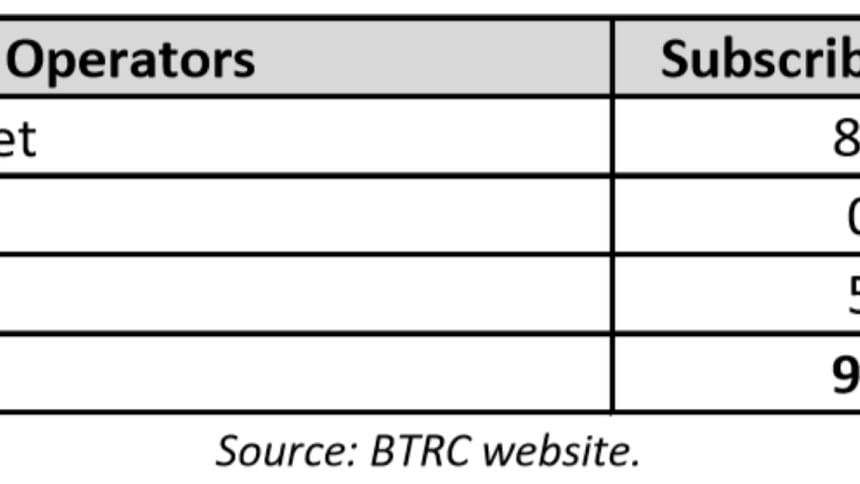 The benefits of the online migration in education will be dramatic, spontaneous and pervasive across all educational service providers. For instance, individuals, professionals, graduates and corporations who want access to online materials to help develop the skills on their own at their own pace and convenience can do so. A school (primary or secondary), college, or university can choose to count online courses from somewhere for credit towards their certifications or degrees – potentially by creating their own leading academic communities around the online content and providing their own facilitators to improve learning.
In addition, online-based learning (or e-learning) reaches a wider audience by engaging learners with difficulties in attending standard classrooms, training, workshops, seminars, conferences, etc. because they are geographically dispersed with restricted time and resources to travel, busy with job or family obligations that do not allow them to attend classes on particular dates with a set timetable, situated in conflict or post-conflict regions and limited mobility for safety reasons, limited participation in classroom attendance due to cultural or religious convictions, and difficulty in real-time interaction (e.g. foreign language learner or shy learners).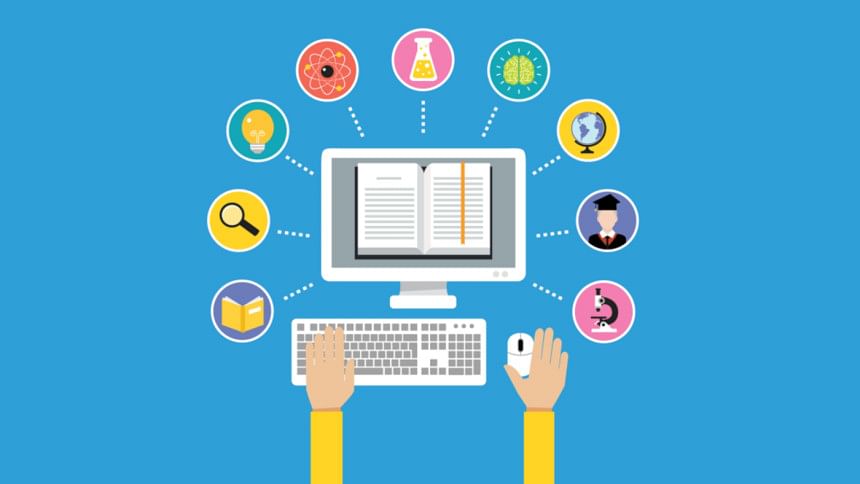 Online-based learning can provide efficient techniques of learning, such as exercising with related feedback, combining collaboration operations with self-paced study, personalising teaching routes oriented on learner requirements and using simulation and games. So far as the readiness of Bangladesh is concerned to adapt to the current trend in education, the above statistics of the mobile users, internet users and subscribers provide ample reasons to believe that we are ready. The only need is to initiate the process from somewhere or motivate, collaborate and affiliate with companies, corporations or institutions that have already taken the stride in to the online era.
Prof. Dr. S.M. Golam Samdani Fakir is Vice Chancellor, Green University of Bangladesh. A.S.M. Shamim Miah is an Associate Professor at the University of Buraimi, Oman.