Movies to look out for in 2023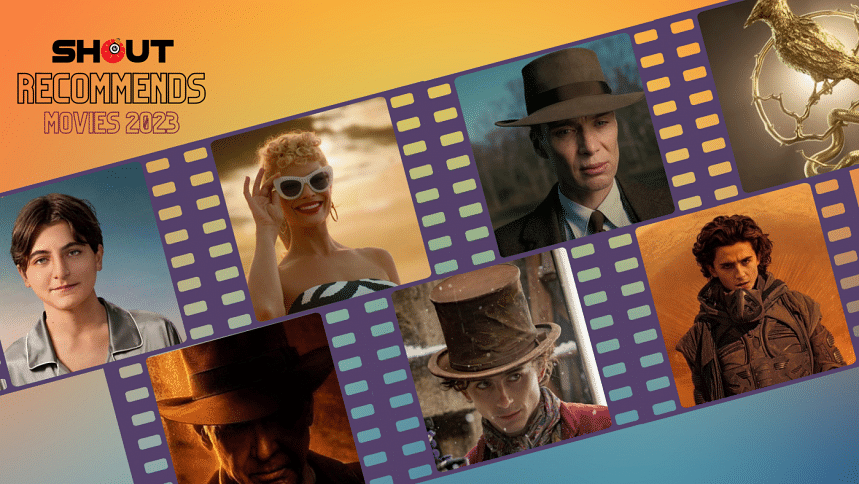 A new year brings with it new hopes, new dreams, new heartaches, and new movies.
Here's what we recommend you look out for in the coming year.
Beau Is Afraid
This Ari Aster-directed film has much to get viewers excited about. It has been described as a surreal comedy horror that focuses on a man making a journey to see his mother. Fans of Midsommar would understand that nothing is as it immediately seems in Ari Aster's films and even the smallest of gestures can be expected to speak volumes. And with Joaquin Phoenix in the main role, one can hope for something truly magical and neurotic, and incredibly unsettling in this movie.
Beau Is Afraid hits the theatres on April 28, 2023.
Oppenheimer
As Christopher Nolan's first film since his densely plotted and mind-numbing Tenet, Oppenheimer holds much promise. Starring Cillian Murphy, Emily Blunt and Matt Damon, the movie follows the life of J. Robert Oppenheimer, the creator of the atomic bomb.
Oppenheimer is set to be released on July 21, 2023.
Barbie
Barbie's life in Barbie Land is over and now she has come to the human world with all her kings and horses. The teaser hints towards a movie that is fantastical, nostalgic, and deeply rooted in the history of Barbie. With Greta Gerwig at the helm and Margot Robbie and Ryan Gosling in leading roles, expectations are teeming.
Barbie is also coming out on July 21, 2023, alongside Oppenheimer.
The Hunger Games: The Ballad of Songbirds and Snakes
Long before Katniss Everdeen and the 74th Hunger Games, and President Snow came to be the malicious and cruel villain that we know him to be, Coriolanus Snow was a young boy. Following his formative years as a poverty-stricken teenager trying to keep up the appearance of wealth and power, The Ballad of Songbirds and Snakes is about how Coriolanus Snow became the person he was in The Hunger Games.
The Hunger Games: The Ballad of Songbirds and Snakes is to be released on November 17, 2023.
Wonka
Although Roald Dahl blessed us with the eccentric, jazzy, and iconic chocolatier Willy Wonka in Charlie and the Chocolate Factory, he never truly gave us many glimpses into the history behind the making of the man himself and how he came about all of his quirks.
Now Wonka offers to satiate our curiosity about the beloved character. Timothee Chalamet's casting as Willy Wonka seems near perfect and with Paul King, the director of Paddington, heading the production, we can expect the movie to not disappoint.
Wonka is coming out on December 20, 2023.
Dune: Part Two
Denis Villeneuve continues his vision of Frank Herbert's futuristic, raw imagining of the human civilisation in Dune: Part Two. The genius of the first film with its complex story-telling, atmospheric sound design, and mesmerising visuals means that something similar, if not better, is to be expected from the second instalment.
Dune: Part Two comes out on November 3, 2023.
Indiana Jones and the Dial of Destiny
Being the first Indiana Jones film since 2008 and the only one not directed by Steven Spielberg, Indiana Jones and the Dial of Destiny has quite a heavy air around it. However, its star-studded cast of Harrison Ford, Antonio Banderas, Mads Mikkelsen, and Phoebe-Waller Bridge promises an experience packed with action, humour, and nostalgia.
Indiana Jones and the Dial of Destiny is coming to theatres on June 30, 2023.
Zaima is a struggling student, a failed guitarist, and a poet in need of better poetic ideas. Send her your sympathies at [email protected]ail.com