TV shows to look out for in 2023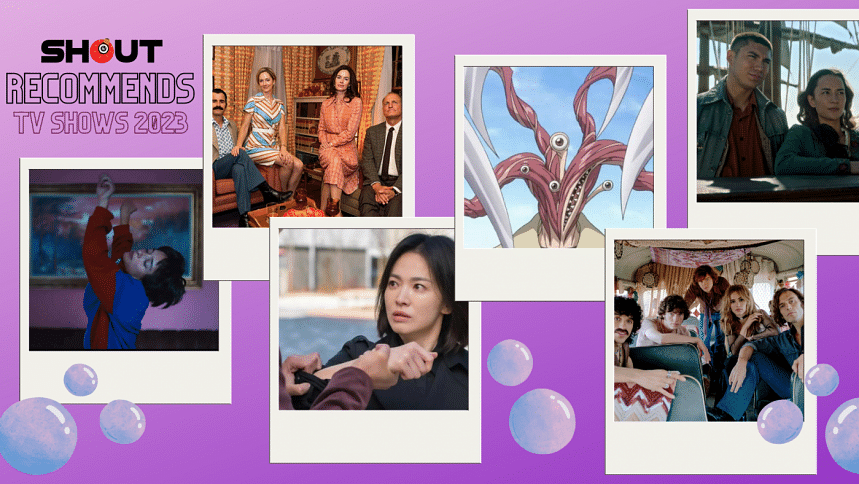 A new year brings with it new hopes, new dreams, new heartaches, and new television for consumption. Here's what we recommend you look out for in the coming year.
Copenhagen Cowboy
Miu is out for blood after spending her whole life as a good to be pawned. As she sets out on a journey with a thirst for vengeance, she is dragged through the criminal underbelly of Copenhagen and made to expose her fantastical abilities.
Copenhagen Cowboy came out on January 5 and is available on Netflix.
The Glory
Moon Dong-eun is a homeroom teacher at an elementary school. Behind her appearance of a well-formed adult is a lurking child, a child who was bullied in school and has been looking for revenge on her bullies ever since. And now, her classroom has a child of one of her former bullies as a student.
Part 1 of The Glory came out on Netflix in December 2022 and the second part is expected to be released in March, 2023.
White House Plumbers
Howard Hunt and Gordon Lidy are President Richard Nixon's men. They are charged with the task of keeping all the dirty goings-on of the Presidency under wraps. However, in a turn of irony, it is the actions of these very men that leads to the exposing of the Watergate Scandal that becomes the decisive axe to Nixon's position in power.
It is coming out on HBO in March, 2023.
Daisy Jones and the Six
Based on Taylor Jenkins Reid's book of the same name, Daisy Jones and the Six follows the ups and downs of the fictional band and explores the painful history behind its devastating and sudden fall. Based loosely on the history of Fleetwood Mac, it paints a story filled with love, youthful desires and heart-aches during the height of the rock-n'-roll era.
It is set to be released on Amazon on March 3, 2023.
Shadow and Bone Season 2
Based on Leigh Bardugo's Grishaverse, Shadow and Bone Season 1 saw two parallel storylines with one focusing on a heist scheme and the other on Alina Starkov, the Sun Summoner's journey against the villainous Darkling. Filled with action, intense character dynamics and an intricately woven plotline, Shadow and Bone was a huge success. Picking up from where Season 1 left off, the second instalment can be expected to bring back all those elements and more as the story resumes with higher stakes and darker disturbances on the horizon.
It is expected to be released on Netflix on March 16, 2023.
Parasyte: The Grey
Hitoshi Iwaki's manga about parasitic life-forms dropping from the sky and taking over human bodies and humanity's subsequent struggle against these creatures is steeped in darkness, unsettling elements and a horror-esque back-drop. With Train to Busan's director, Yeon Sang-ho at its helm, these aspects can be expected to be amplified manifold to create a striking cinematic experience in Parasyte: The Grey.
It is expected to come out on Netflix sometime in 2023.
Zaima is a struggling student, a failed guitarist and a poet in need of better poetic ideas. Send her your sympathies at [email protected]