How I celebrated Mother's Day through the years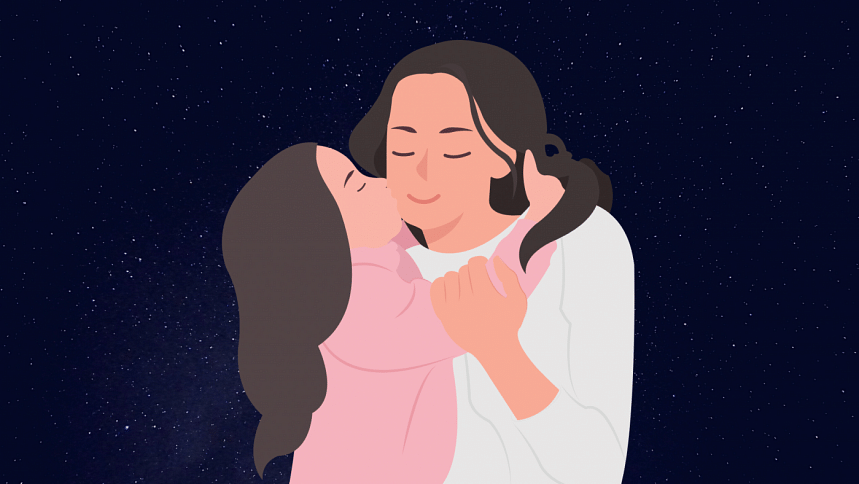 Each year, when Mother's Day arrives, I can't help but reminisce about my childhood experiences of celebrating this day. 
I'm sure many of us can relate to these experiences. The traditions seem to change bit by bit with us growing up. Maybe nowadays, we put more effort and thought into making the day unique, but the small and foolish yet cute efforts always remain remarkably special for me. 
When I was little, my mother was the first person to help me understand what Mother's Day was. She told me that on this day, mothers get a little extra love, kisses, and snuggles from their kids. So, I didn't do much except snuggle and give kisses to her. 
Growing older, I saw my older sister making beautiful cards on Mother's Day. I only knew how to write ABCs and 123s back then. So, I would desperately request my sister to put my name on the card too so that our mom would think that the card was from both of us. Being a sweetheart, not only did she put my name on the cards, but also told mom that I helped her make them.
That went on for a couple of years, till I decided that I should start making cards too. I picked up a piece of paper, drew a flower, coloured it with almost every bright colour that my crayon box had, and wrote the line, "Look, mommy! What a beautiful flower it is!" That was it. That was the first card I ever made for my mother. When I gave it to her, she was so happy that she showed it to everyone and she still has it! 
From then on, giving cards on Mother's Day became usual practice for us and we do it to this day. We would also give her a bag of peanuts with the card because she loves peanuts and made us believe that this was the best gift she could ever receive. 
As we got a little older, both of us thought that we should do something more significant for this day. So, we asked our mom for some money, made excuses for why we needed it, and got her a gift. Mom got very excited and happy about getting a gift from us even though we bought it with her money. I used to think we were the only fools who did that, but I got to know from my friends that they too used to do the same. 
Over the last few years, my sister and I have been giving our mother gifts for Mother's Day with our own money, and it feels great. However, every single detail of celebrating Mother's Day throughout the years is so precious and wholesome to us. 
I know people say that every day should be celebrated like Mother's Day, but in my opinion, the extra love, effort and thoughts that we render our mothers on this day make the day stand out among the other regular days and all the mothers deserve this.
Nadeemah always wraps her head around the thought of what she's going to eat next and thinks that the glass at her bedside table is half- full. Say hi at [email protected]