Mithila on being a mom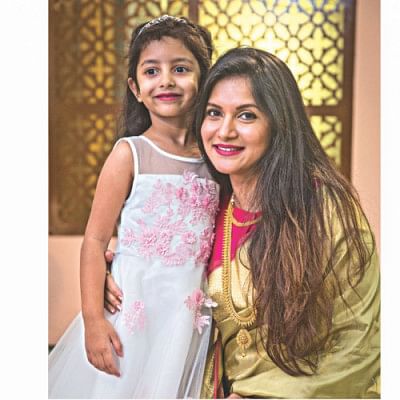 Rafiath Rashid Mithila is the epitome of beauty, talent and grace. She has become the symbol of empowerment, seamlessly maintaining her professional life, acting career and motherhood. Her social media posts showcase the special bond that she has with her 5-year-old daughter, Ayra.
Ayra likes to accompany her mother on shoots, training sessions and workshops. Recently, the mother-daughter duo visited China and Tanzania together. "We also love to draw and colour together," says Mithila. "Ayra also loves playing with puppets."
Mithila sees motherhood as the most important part of her life. "Being a mother inspires me to be a better human being everyday because I know my daughter looks up to me," she adds.