How Hollywood is failing "feminine" female characters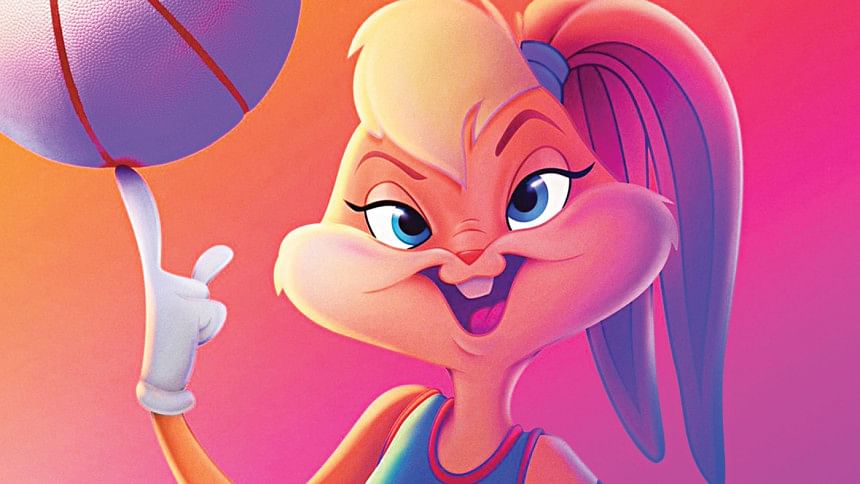 With the release of the highly anticipated Space Jam: A New Legacy, a reboot to Space Jam (1996), Hollywood continues to degrade "feminine" female bodies.
Lola Bunny, a Looney Toons character, is an anthropomorphic rabbit who is the lead female character in the film. In the 1996 version, Lola wore a cropped jersey with high-waist shorts, while other male characters wore jerseys that are more practical. Lola was amorous and a conventionally attractive female. As Bugs' romantic interest, her character was built to be "desirable".
With the reboot came changes in Lola's physical presentation. She is now shorter, her body differently shaped, and she wears looser fitting attire. Her feminine features have been toned down and her personality has been altered to be more bubbly and goofy. This redefinition of attractiveness rooted in the infantilisation of female romantic interests has been an ongoing trend.
The problem with sexualisation of feminine figures, whether it be hyper or desexualisation, is its relationship with the male gaze. Harley Quinn doesn't need to be barely clothed to perform the same tasks as the Joker.
In Suicide Squad (2016), Quinn's body and sexual nature were highlighted, while her evil witty self was understated. She was simply something to look at. Birds of Prey (2020), directed by a woman, tells a different story of Quinn, one which upholds her personality and physical abilities rather than her skin.
Space Jam: A New Legacy'sdirector Malcolm Lee states "This is 2021. It's important to reflect the authenticity of strong, capable female characters."
According to Lee, capable women cannot have curvature in their bodies. This is exhibited by the new design of Lola's character which tones down her feminine features. This enforces the idea that peak athleticism can only be attained through a traditionally masculine body, and that feminine features are nothing but hindrances in attaining one's true athletic potential.
This is rooted in society's need to strip women of their traditionally feminine features to see them in positions of power. Why it is that powerful women need to resemble men? Hillary Clinton and Angela Merkel both have what Vogue termed as the "political bob" because having short hair and wearing suits are deemed "powerful" and "assertive".
If the removal of female anatomical features is so necessary, why stop there? Why not ask LeBron to wear a sweater or change his body to tone down his conventionally masculine appearance? This may sound absurd, but that's only because we've been socially conditioned into accepting the objectification of women and accepting that women have to absolve themselves of their femininity in order to succeed.
It's time to reconsider our mindless media consumption of the male gaze and its perception of women and rethink how we portray female bodies.
Aryah Jamil is mediocre at everything except laughing at their own jokes. Tell her to stop talking at [email protected]