A guide to applying for undergraduate programs in the United States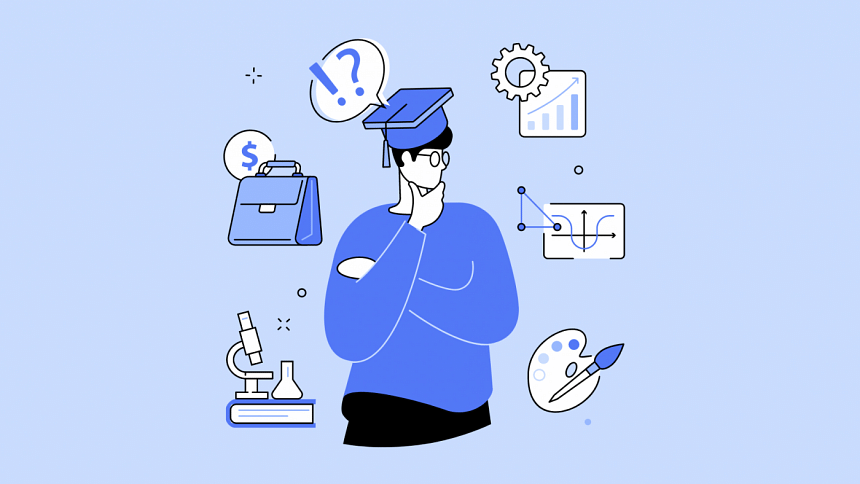 Applying to universities in the United States is a confusing, exhausting, and painful experience. So, here is a five-step guide cultivated from my experiences and mistakes on how to make it less so.
Plan your standardised tests
A good SAT score makes a lot of difference. Start preparing early and sit for your first test at least six months before your application deadline so that you can re-sit for it if needed. You will also need to sit for the IELTS Academic test. While not all US universities require proof of English proficiency, some do, and you will definitely need it to apply for your student visa anyway. Any score above 7 should do.
Do a lot of research
The key to getting into US universities all boils down to finding the right fit. Find a list of 10 to 20 universities that interest you and spend as much time as you can to find features about the institutions that align with your personality and life goals.
University websites and YouTube videos by currently enrolled students are excellent places to start. At the same time, think about how your specific quirks and traits will fit within their community. This is an effective way to tie your application back to your hobbies and extracurriculars.
Also, take note of all your deadlines including financial aid applications. This entire process needs to be thorough and should take about three months.
Get your academic documents in order
Your high-school counsellor is your best friend here. Universities require a high-school transcript from your counsellor with a record of your school and board exam grades.
If you apply before graduation, you will receive predicted grades. In most cases, you will also need a minimum of two recommendation letters from school teachers. However, don't stress if the recommendation letters and transcripts are slightly overdue. Most universities generally grant a couple of weeks after the deadline for your counsellor and teachers to submit their materials.
Apply for financial aid
Most colleges will either provide financial aid or scholarships. For financial aid, check whether the university you are applying to is either need-blind or need-aware. The latter will consider financial aid requirements as part of your evaluation.
Your financial aid application starts with a College Scholarship Service (CSS) profile which documents all your household income, costs, and the estimated amount your family can contribute. Here, you will need your parents' tax returns and bank statements.
Note, Bangladeshi applicants need the tax return from the previous tax year. For instance, applicants for fall 2023 will submit the tax return from the 2020 to 2021 tax year. Afterwards, some universities might request verification of documents through an Institutional Documentation Service (IDOC) package or their own portal.
Write a stellar essay
There isn't any fixed formula for writing a stellar essay. This is actually a blessing in disguise as it allows you to express your true self. For inspiration, you can check out various online resources to find excellent sample essays from successful applications.
However, avoid plagiarism at all costs. Universities will detect it no matter how obscure your sources are. And obviously, don't make others write it for you. Besides being unethical, it will only lead to impersonal essays that colleges don't appreciate.
Robiah is embarking upon a daring quest to achieve the perfect medium-rare steak. Send kosher salt and freshly-grounded black pepper to [email protected]