Getting a head start in academia
Essence of higher study will begin at school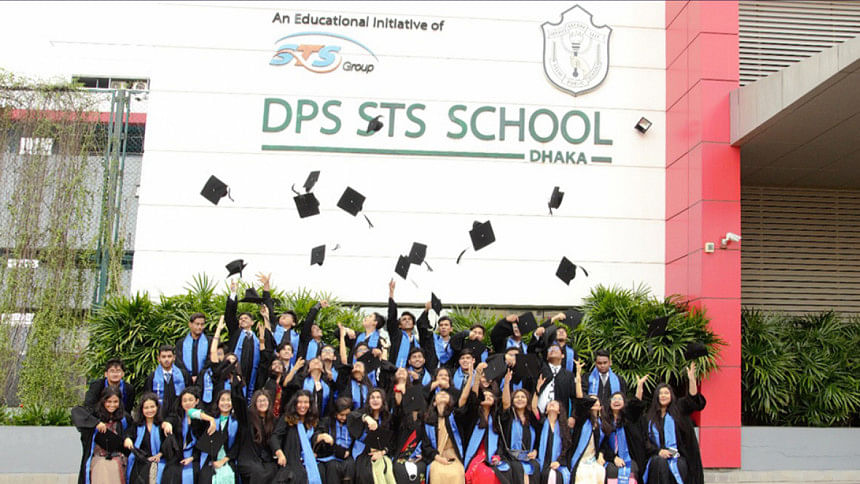 What career do you want to pursue in the future? Which university do you want to get admitted to? Have you started applying?
Young people are often asked these questions as they cross the threshold of their school days and start exploring bachelor's programs. They may be able to say what they want to become but often lack the roadmap to get there. In such cases, a university-placement-oriented school can bridge the gap between university and school to a great extent. It assists the students by providing guidance and information about eligibility, scholarships, special programs, and when and how to apply to a particular university.
All of this can potentially enable a student to enjoy a head start in their career.
Students eager to pursue higher studies abroad need to give language proficiency exams. A focused university placement orientation can provide tips regarding these tests while discussing other basic eligibilities. Moreover, it can work as a reminder for the students to apply well ahead of the deadline to avoid last-minute troubles.
Besides, university placement-oriented schools possess excellent networking resources providing exposure and information for aspiring students. Such schools often maintain connections with prominent universities worldwide. University officials and representatives from around the world visit these schools to facilitate admission sessions and provide scholarship opportunities to the students. It encourages students to develop contacts with them for information and advice regarding their career planning.
A placement-oriented school can also tell what is best for its students in a more personalised manner. The counsellors analyse their students' strengths, weaknesses, areas of interest, co-curricular skills, etc. and suggest streams most suitable for the students based on their profiles.
The subtle highlights of the shortcomings can also help the students who consider it positively, as they can further work on them and become even stronger candidates.
Some career options also demand prior skill sets. University placement orientation creates scopes in schools to emphasise developing certain skill sets among disciples. For example, if a student opts for architecture or engineering, the school that conducts university placement sessions can guide them with engineering or design lab facilities and offer or suggest designated courses, igniting the skill-building process at an early stage.
Career counselling in school enables students to identify and explore future career options in line with their own interests and skills. Students can make informed decisions about their future and easily develop strategies to achieve their goals.
In Bangladesh, some schools now play the visionary role to narrow the gap between school and higher studies. DPS STS School Dhaka has a reputation for offering extensive career and college counselling services to their senior students. The school works closely with students and parents to assist in choosing careers, subject selection, internships, summer programs, university admission processes, and sharpening students' skills.
Recently, DPS STS has started "Cialfo", a career counselling platform allowing students to participate in psychometric assessment tests, university application processes, and other activities. Parents and students in Bangladesh shall understand the growing need for such head starts in students' academic careers, and opt for choosing schools like DPS STS which intend to go beyond the syllabus to provide secure foundations to students.