Football jerseys as fashion accessories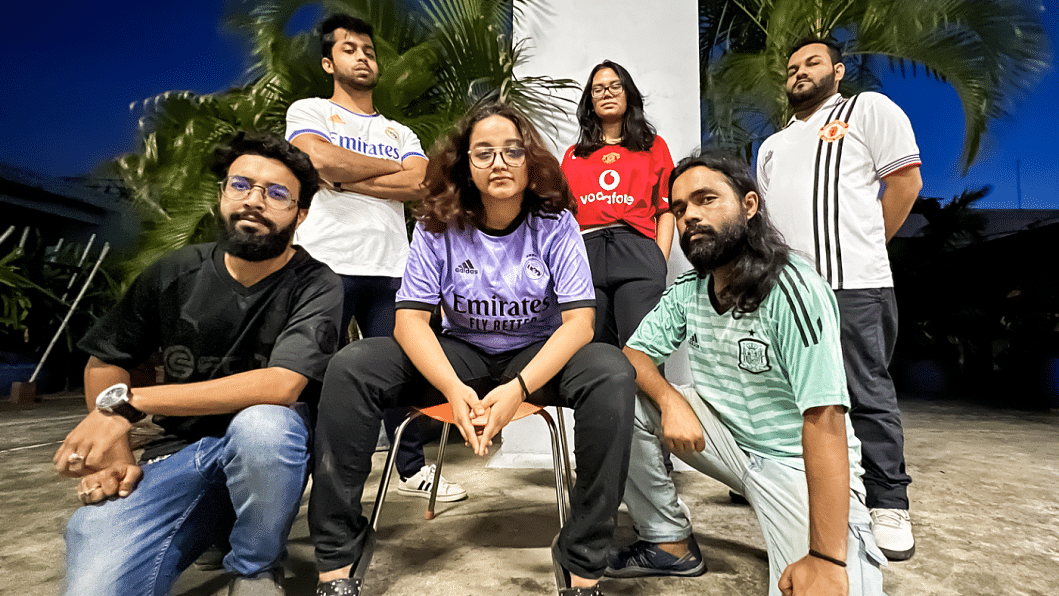 Football has long been popular among a vast portion of Bangladeshi youth. As the European football frenzy took over, in early 2000s, jerseys have become a mainstay in our youth's fashion choices. Youngsters flashing their teams' colours in casual hangouts or other social events has become a common sight.
Much of it has to do with how the design of jerseys evolved. In old times, players only put on a monochrome shirt with nothing but their squad numbers for matches. The big break came in the late-1970s, when leading sports equipment manufacturers entered the market. Jerseys started to become fashionable due to the work of dedicated designers.
Nowadays, designers dive into the history of the clubs, the cities and traditions whilst conceptualising shirts. Combining footballing antiquity with innovation, they conjure up eye-catching designs which capture the attention of the youth.
Sponsor logos also play a big role in making jerseys look elegant. Simple lettermark or small, similar-toned logos maintain the perfect balance. A good design can get ruined with dramatic sponsor logos, with Manchester United shirts during the Chevrolet era being the prime example.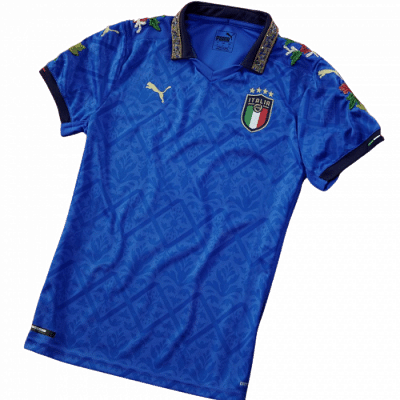 As for the fabrics, jerseys are made from recycled plastics and polyesters. People normally associate these fabrics as being low in quality and inconvenient to use, but that doesn't tell the full story.
The manufacturers use nanotechnology for modifying the jerseys to make them sweat-absorbent and comfortable. This makes the jerseys suitable for the unbearable summers. Additionally, the airways help to retain heat in cooler weather, an effect which can be maximised with full sleeves. Thus, jerseys are suitable for fashion during our mild winters as well.
As designers strive to scale new trends, they look to the past for inspiration as well. While many manufacturers have steered into the trend, Adidas blazed the trail a few seasons ago. Combining past designs with modern styles, their retro-inspired jerseys have become stunning statement pieces. These designs are not only elegant, but also symbolic; they are pieces of history rather than just jerseys.
Designers also take inspiration from other clubs. Milan inspired Manchester City's multiple away kits, did you know? Despite the controversies, it promotes a sense of unity on and off the field, provided that the rivalry is not too deep.
Puma, meanwhile, has been leading something of a revolution. Their third kits for 2021/22 season resembled casual T-shirts, with only the teams' names printed in the centre surrounded by transparent logos. Creative designs like this can only increase the appeal of jerseys for fashion-enthusiasts.
Jerseys are not just pieces of clothing. For fans, they represent passion, hope, and our collective dreams. As the season progresses, all we can do is hope our teams give their best and cement themselves, along with their jerseys, in a special place in football history.
Inqiad is a long suffering Manchester United fan and a self-proclaimed Targaryen. Contact him at [email protected]