Your guide to buying football World Cup 2022 memorabilia
Get ready to see the flags of Argentina and Brazil, among others flying high on the rooftops of every building because it is the football World Cup time! Wearing your favourite jersey and going to your class proudly displaying your love for a team is now fashionable once again. Of course, flags and jerseys are not the only things you can buy; there are loads of other accessories/memorabilia for you to show off your passion for the game of football, so read on to get the complete shopping guide for World Cup memorabilia and fashion accessories.  
Caps
Stylish caps add an attitude to your everyday look, and if that cap has your favourite team's logo embroidered, the fashion quotient definitely goes up a notch. As the winter temperature continues to fall, donning a cap will also add a touch of comfort.
Team scarves
Scarves of football teams are must-haves when you are watching the game and want to show off the colours of your favourite team. This World Cup season, do not forget to pick a scarf just in time before the matches start; while rooting for your team you also get to have a Insta-worthy moment.
Flags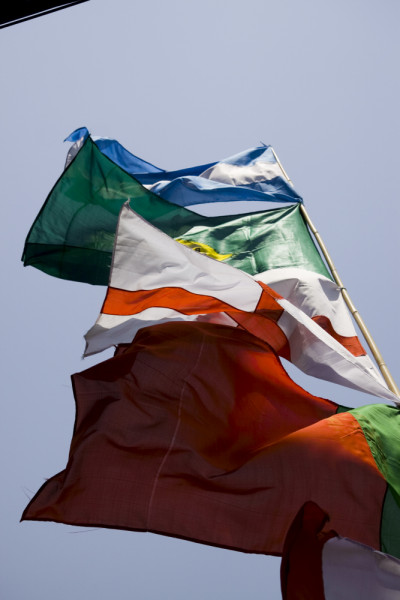 Only once in four years do you get to hoist the flags of your favourite teams, and why not! The World Cup is a celebration of football and the whole world unites in its celebration. Flags come in various sizes; pick the one that suits your need the best.
Wristbands
As far as football memorabilia go, this is perhaps the most popular fashion accessory you can come across — a wristband with the team's name/logo on it. It is something you can wear anywhere, all the time.
Key chains
Maybe the coolest way to flex your support for the team is to have a football-themed keychain. These key chains come in different shapes and sizes, boasting national team logos, and even miniature versions of the World Cup trophy. This is when functionality meets sporting sense, quite impressive.
Facemasks
Do you want to protect yourself from the dust and the pollution, while sporting your love for the game? Walking the streets with masks that display their team's colours certainly sounds like a cool idea!
Jerseys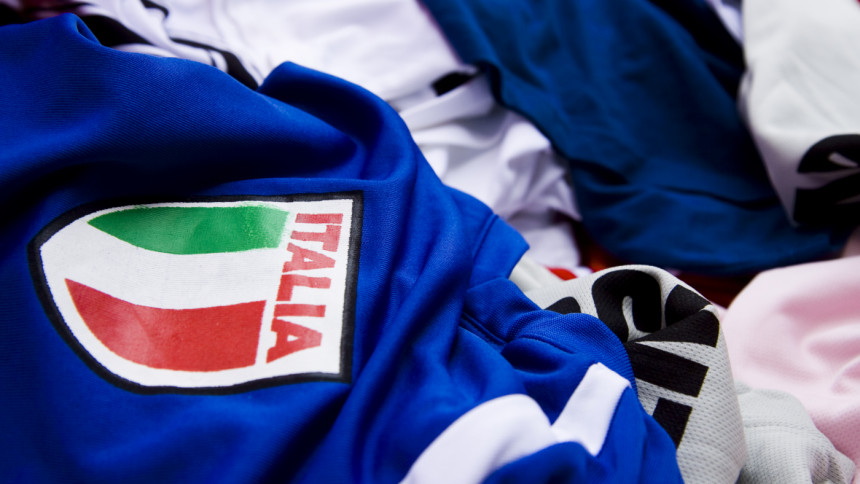 Our local market is full of jerseys that are either poor replicas or great copies of original kits. For passionate fans, it would be worth the effort to get authentic jerseys, many of which have 'Made in Bangladesh' tags attached. Our country is a hub for producing and exporting official jerseys of international football teams during the World Cup.
Where to get football fashion accessories and how much do they cost?
The best way to get authentic kits is to buy them from the official websites of the national teams you support. One can also buy merchandise from sites like eBay and Amazon. Prices will range from US$ 60-200, depending on the kits. If you do not have access to a card then no problem, as you can look for alternative ways of buying the kits. Maybe you have a relative or friend who is staying abroad and you can contact them to buy the jerseys/memorabilia for you.
What to do if you have neither the card nor any relative staying abroad?
Luckily, there are websites and Facebook groups in Bangladesh that specialise in bringing your desired orders from outside the country. These sites and pages will give you the option to browse from their extensive stock or you can provide the links of the products you want and they will let you know the process of how they will buy the products, and how much you should pay depending on the currency rates and charges.
Other than the authentic jerseys and kits, you will find all other accessories in markets like Bashundhara City Shopping Complex, Gulshan DNCC Market, the New Market and at most sporting goods stores, along with online sites like Daraz. The prices of the accessories start from Tk 50-100 for caps, key chains, wristbands and face masks, while prices of flags start from Tk 150 and scarves from Tk 500.