Finding Bangladesh in Paris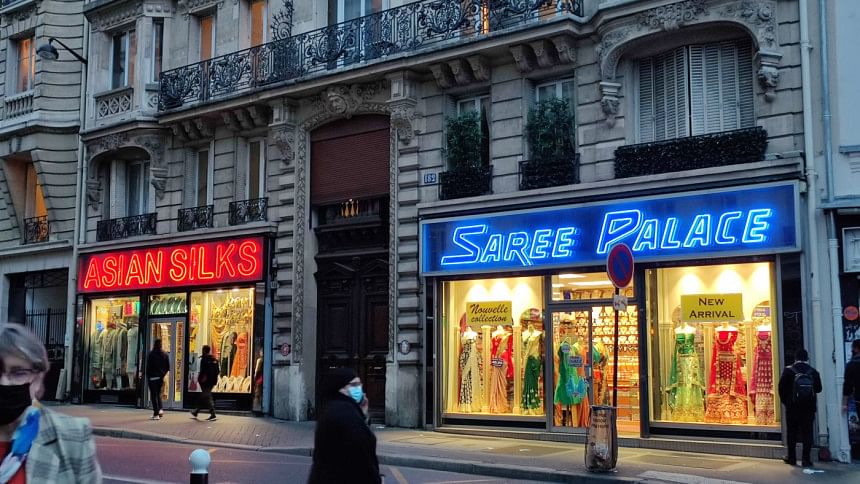 In October 2021, my flat mate and I embarked on a trip to – let's just not disclose the destination – after spontaneously booking flights just three days before. We considered ourselves extremely lucky as we had a 12-hour transit in Paris, which meant that we could spend a few hours in the beautiful city. Little did we know, those 12 hours would turn into a week.
After some back and forth in Paris Charles de Gaulle Airport, the largest international airport in France, we managed to get out and take a bus to our first destination – the Eiffel Tower, as one might have guessed already. We spent some time in awe there, mesmerised by the massive structure, which was once the tallest building in the world and a "wonder of the world". Although it has lost both statuses, the Eiffel Tower continues to garner attraction from tourists all around the world. I had heard that Paris, and particularly the Eiffel Tower, is a spot for lovers to display their affection towards each other; I can now safely validate this.
After clicking some "touristy" photos, we decided to stop by at the Louvre, oblivious to the fact that our plans were going to take a crazy turn from there onwards. We were amazed by the area around the museum, especially in the evening. All the peace and quiet amidst the crowd and structures seemed too good to be true for a while.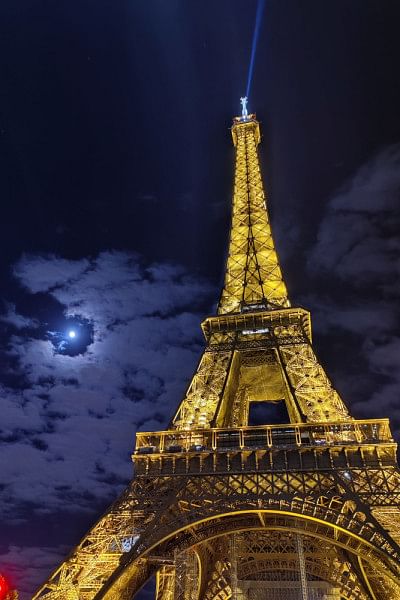 A while after, it was time for us to pick up our luggage, which we had kept aside for five minutes, only to discover that someone had utilised those minutes to their benefit and robbed my flat mate off her most important possession – her purse – containing her passport, phone, money, cards and essentially, our trip. Soon, the integrity of the whole issue dawned upon us. My flat mate was abroad, in a country where she didn't speak the language, with me, who was in as much trouble, if not more. Panicking, I somehow managed to ask the server at a restaurant for help. She connected us to the emergency police hotline and suggested that we visit the nearby police station. During the ride to the police station, my flat mate tried to convince me to catch the onward flight to our planned destination. She almost had me convinced but, thankfully, I realized I could not just leave my friend stranded in foreign land. I decided to stay with her, whatever came by.
We registered a complaint with all the details we could manage and the police even gave us hope of finding her belongings. Desperate, we decided to stay at a nearby hotel for the night, mostly thinking how to manage all the paperwork the next day. We did not know if we were heading back to the UK (where we are currently studying) or if my friend was going to be deported to Sri Lanka, her home country.
With all these overwhelming thoughts, we headed out to buy dinner, and surprisingly stumbled upon a Bangladeshi store. After hearing about our sorry state, the shopkeeper mama tried to console us by offering free dessert. I was even more surprised to find yet another Bangladeshi shop nearby and spent a few minutes chitchatting with the shopkeeper who tried his best to persuade me to think about moving to France. Given the cost of living in the UK for a yearlong Master's, the option was probably worth considering.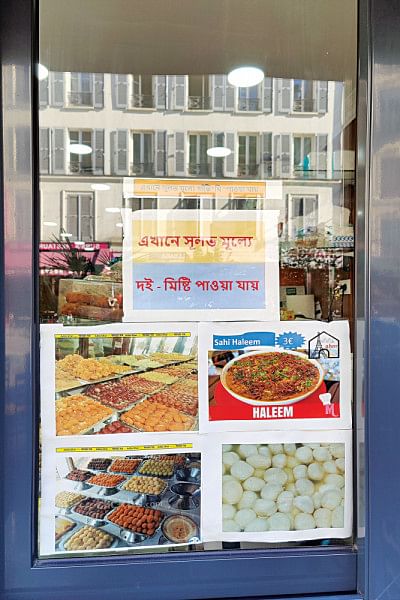 The next morning, we went to the British Embassy, where we were suggested we go to the Sri Lankan Embassy. Carrying our luggage and trying out local French food to gather all the energy we would require throughout the day, we finally ended up at the Sri Lankan Embassy, an hour before it was to be closed for the day. Luckily, the staff there managed to provide my flat mate with a temporary passport – within that hour! Relieved with the thought that we could accomplish at least one task in an otherwise hectic day at an unknown city, we kept looking for cheap places to stay; I was, after all, the "bank account" for this impromptu Paris trip. We finally found a place near the Gare du Nord, which is among the six large mainline railway stations in Paris. Unbeknownst to me, I would be living in a mini Bangladesh for the next few days.
Imagine seeing Bangladeshi people and hearing Bangla conversations on the streets and in the restaurants, spotting Bangladeshi fruit vendors in the metro stations, discovering Mughlai porota, peyaju, tilapia maach, shoil maach, gorur mangsho bhuna, chhola, doi and other Bangladeshi dishes in the heart of Paris. Here, I even spotted some saree shops. What attracted me the most was the fact that the shops had Bangladeshi names such as "Café Bangla" and "Café Sundarban", unlike in the UK where most Bangladeshi-run restaurants brand themselves as Indian restaurants and tweak the flavours accordingly. After a long time, I actually found authentic Bangladeshi flavours, that too in Paris.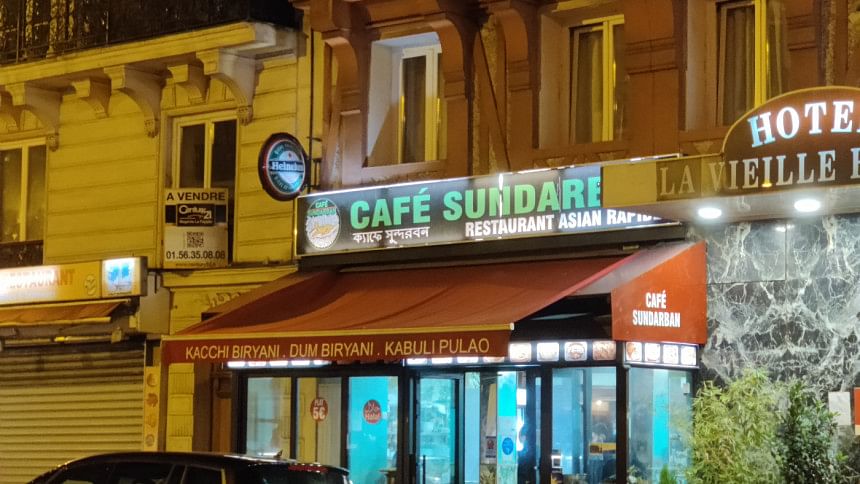 The next few days were spent exploring the city using trains, taxis, metros and tuk-tuks, as tourists do. Meanwhile, we also had to be done with some paperwork, as my friend needed a temporary biometric residence permit to return to the UK and avoid being deported to Sri Lanka. We got a phone for her from a Bangladeshi shop at a discounted rate as I requested the mama to lower the price. We obtained more discounts from other Bangladeshi stores where the mamas helped with topping up her phone and providing good quality appliances. These details may sound trivial, however, when you are away for a long time and come across places that feel like home, and on top of that, when your own people help you out, you really feel a sense of pride and admiration for your country.
Even then, I wonder how much we know about the Bangladeshis who are staying in France, seeking asylum, mostly since 2008. Where is the research on their living conditions, how have they made a living for themselves in foreign land, and what challenges do they face in their lives?  
At the end of the day, the unexpected Paris trip turned out to be a beautiful experience for me. From finding Bangladesh to watching the sunset at the Eiffel Tower, from having bhaat and murgir jhol to supporting my flat mate through a difficult time, the week in Paris was "surprenante!"