Children's books everyone should read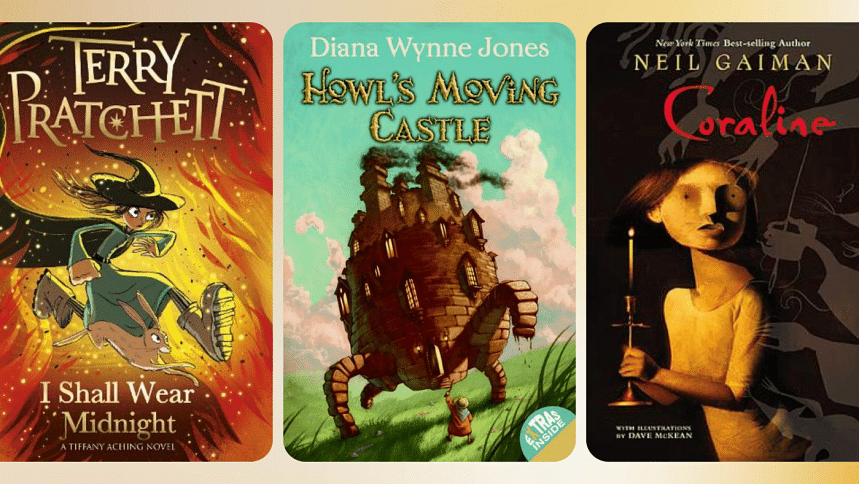 Children's books are enjoyable tales filled with playful imagination and valuable lessons. As grownups, sometimes we need a reminder of the simpler times.
Here are some children's books we all should read.
The Tiffany Aching series by Terry Pratchett
Like the Harry Potter books, the Tiffany Aching series is meant for anyone who enjoys fantasy and clever commentary. Although the Tiffany Achings series arc is a part of the Discworld series as a whole, reading the previous Discworld books is not necessary to enjoy this series.
The novel's protagonist is a young witch who battles more formidable adversaries. Five volumes make up the series through which she learns using magic from other witches and proceeds to later aid people and defend her world from other magical entities.
Coraline by Neil Gaiman
As a children's book, Coraline is a little dubious. It is a touch frightening and many kids have been known to cry while watching the movie. Nonetheless, the lesson of Coraline is still relevant for grownups. It teaches us how to face our fears, highlights the value of family and emphasises how fortunate we are despite the lack of excitement in our lives.
Howl's Moving Castle by Diana Wynne Jones
The plot is sophisticated and full of shocks despite the book's ease of reading, making it a satisfying read for children, teenagers, and adults. The message of generosity and love appeals to all ages. It is also a love story in addition to teaching lessons about tackling different issues, stepping outside comfort zones, forging connections, and so forth. With all its components, the book is a wholesome read.
Alice's Adventures in Wonderland by Lewis Carroll
Adults experience a return to their childhoods thanks to the author's extraordinary ability to recreate a world filled with endless possibilities, imagination and magic. Everyone enjoys running away from reality and entering a fantastical realm of silliness and humour. Wonderland is a mysterious place where conventional laws do not apply. While it is a fantastic book for kids, it also gives adults a break from their regular obligations.
Special mention: The Graveyard Book by Neil Gaiman
While The Graveyard Book is a young adult novel, it makes for a good read for adults. The protagonist Bod, who was raised in a cemetery by two ghosts, learns about family, friendship, and growing up as he matures and discovers his role in the universe. The lesson of the story is to live our own lives, be the protagonists of our own stories, and fall down and get back up again.
Children's books might end up giving us more as adults than they did to us as children. The wave of nostalgia provides comfort, and the lessons serve as reminders of values we may have forgotten with time.
Puja does nothing but read Gaiman and drinks unhealthy amounts of coffee. Send her cat photos at fb.com/pspspspspspspspspspspuwu/