Chester's memory lives on with Linkin Park's "Lost"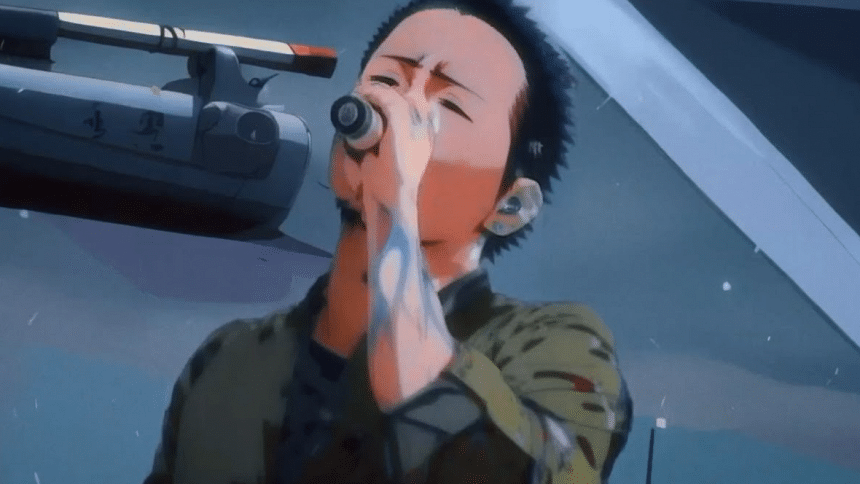 On February 6, Linkin Park announced the release of "Lost", a previously unreleased single from their second album, Meteora. Coming out on Meteora's 20th anniversary, and six years after lead vocalist Chester Bennington's death, fans became emotional at the prospect of getting to hear Chester in a new song one last time.
In classic Linkin Park fashion, "Lost" delivers resoundingly. For fans, those 3 minutes and 18 seconds are a trip down memory lane. Powered by Chester's passionate voice, I felt goosebumps as the lyrics filtered through my eardrums.
The prime source of curiosity heading towards its premiere was the music video. The animated music video increased the nostalgia as fans got to see Chester performing. The video featured a girl, the protagonist, living under an illusion and trapped in her memories as she tries to come to terms with heartbreak.
This story of anguish and subsequent feeling of "losing our dignity while living inside our illusion and confusion" resonates among us all. Chester's trademark transitions during the song, ranging from soft rhyming build-ups to an energetic and powerful climax, cement the underlying message the song tries to convey.
Chester's efforts were perfectly complemented by Mike Shinoda's chorus. The song is reminiscent of their famous chemistry that catapulted the duo to legendary status with masterpieces like "In the End", "Numb", and "New Divide".
Listening to "Lost", I realised I connected with this track more than I expected I would. The emotional lyrics brought a tear to my eye as I remembered my own struggles. The nostalgia I felt as the song's first notes entered my ears was akin to being reunited with a long-lost friend. 
Over the years, Linkin Park only grew in influence in my life. Back in the day, I only listened to their songs simply because I liked their instrumentals and Chester's voice. But, as I entered adolescence, I realised how true those words were. While dealing with my own losses, I used to vibe to Chester's old songs.
"Lost" might only be a single, but for fans like us, this song means a lot more than that. Chester always meant every last word of the songs he sang. His passionate voice, and how he showed hope, kept me going through difficult days.
His performance in "Lost" proves one vital thing – Chester Bennington didn't die in 2017. He simply became music.
Inqiad is the CEO of Rashford FC. Contact him at [email protected]