Caught Out exposes the rampant match-fixing culture in Indian cricket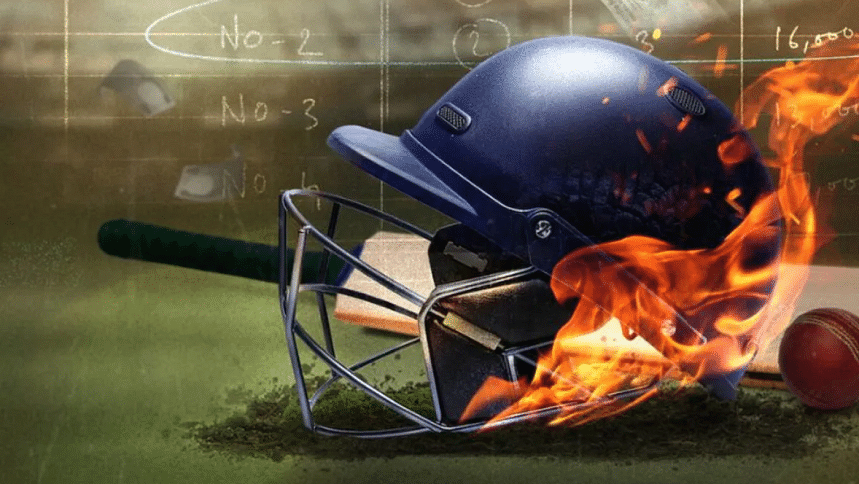 The 118-minute-long documentary – Caught Out. Crime. Corruption. Cricket – not only exposes the rampant betting culture in Indian cricket but also reveals India's leading role in global match-fixing. 
The story begins in 1997. Rookie sports journalist Aniruddha Bahal was shocked to see journalists talking to bookies in-game. Some bookies were even found to be talking with players during games and manipulating the scores, field choices, and which bowler would bowl and how many runs he would concede in a particular over. 
Amidst all this, Bahal got former cricketer Manoj Prabhakar to be his whistle-blower. In the June 1997 issue of Outlook magazine, Prabhakar alleged that a top Indian cricketer offered him 25 lakh rupees to perform poorly. The report was met with scepticism and ridicule from everyone, including the Board of Control for Cricket in India (BCCI). People binned those claims and the magazine even got sued for defamation. But as fate would have it, Bahal would be proven right… by accident. 
A man approached Delhi Police in 2000, claiming he was being extorted. Tracking the phones, cops uncovered a bombshell. They intercepted a call where a bookie offered eye-watering sums to fix matches to former South Africa Captain Hansie Cronje. 
Of course, everyone denied it. But Bahal, emboldened by the latest exposes, got Prabhakar and journo Minty Tejpal to restart their investigations. Using a spy camera, Prabhakar got top Indian cricketers and administrators talking about fixing. 
The revelations were horrifying. Administrators and cricketers treated the game with contempt. They also knew about the rampant match-fixing but never bothered to take a stand as it kept their wallets full. Some even suggested that the 1999 Cricket World Cup was rigged. It was enough for the central government to take action, with the Central Bureau of Investigation (CBI) springing into action. 
Meanwhile, in South Africa, Cronje admitted that he had fixed many matches, but also revealed India's leading role in global match-fixing. 
The CBI investigation revealed the involvement of Sharjah-based bookies led by Indian mafia gangster Dawood Ibrahim. All that the investigators needed was ironclad proof. That's when a bookie, MK Gupta, came forward. He detailed how Sharjah high command controlled the operations, even killing people if necessary. He also stated how he groomed cricketer Ajay Sharma to do his bidding and how he got the then-Indian captain Mohammad Azharuddin to fix games. 
It sealed Sharma and Azhar's fates. Both were handed lifetime bans. Azhar's case was very contradictory. According to investigators, he admitted to match-fixing, only for Azhar to later say that he never said such things. Sharma and Azhar had their lifetime bans lifted by the Indian Supreme Court in 2014 and 2012 respectively. 
Prabhakar, meanwhile, revealed the cricketer who offered him 25 lakhs to be Kapil Dev. Those allegations were ultimately unfounded and Prabhakar, instead, was found to be guilty of fixing himself, leading to his ban. 
All in all, Caught Out lays bare Indian cricket's systemic -failure. Indian law prohibits betting but doesn't list match-fixing as a criminal offence. To BCCI's credit, they took action, establishing their anti-corruption unit in 2012. Additionally, anti-corruption units stay with players in team hotels to ensure no bookie gets near them.
Despite all that, bookies have alleged betting still continues unabated in India.
Inqiad is the CEO of Rashford FC. Contact him at [email protected]