'We know the importance of Virat Kohli'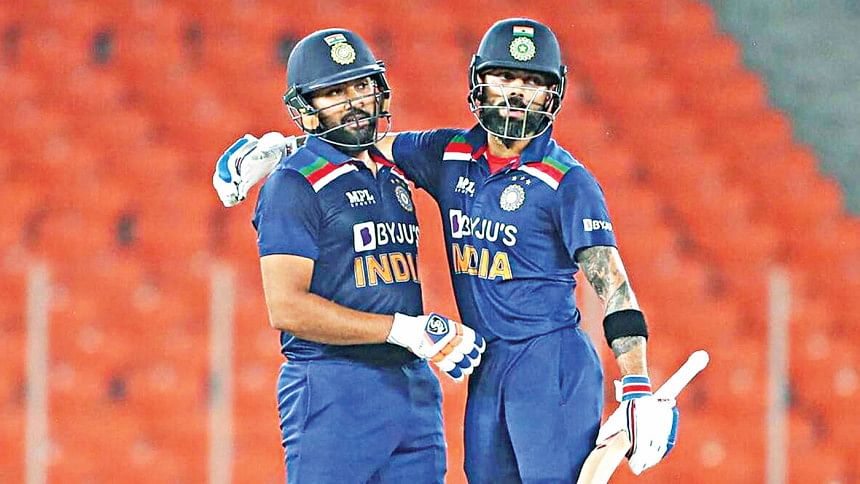 India captain Rohit Sharma backed Virat Kohli, saying that he too had gone through a lean patch.
Kohli continued his lean patch in the third T20I against England on Sunday, scoring just 11 during India's 17-run defeat.
"There will always be ups and downs in a cricketer's form but a player's quality will never fade. We should always keep in mind that there is quality in certain players and we as a team back that quality," Rohit told reporters when he was asked about Kohli's place in India's T20I side.
The India captain also blasted the pundits that were criticising Kohli and said that the was not bothered by any outside noise.
"When someone has been scoring consistently for so long, we can't overlook those contributions if he is not scoring in one or two series or for one or two years. We know the importance of Virat Kohli. The experts have got the right to talk about it. But these things don't matter to us," he added.
Recently, India's former World Cup-winning captain Kapil Dev had said that selectors should drop Kohli and pick new players if Kohli continues to underperform.
"Yes, now the situation is such that you might be forced to bench Kohli from the T20 playing eleven. If the No. 2 bowler in the world, Ashwin, can be dropped from Test side then the world's No. 1 batter can also be dropped," Kapil had told ABP News.