The spark of love
The story of Reetu Sattar and Munem Wasif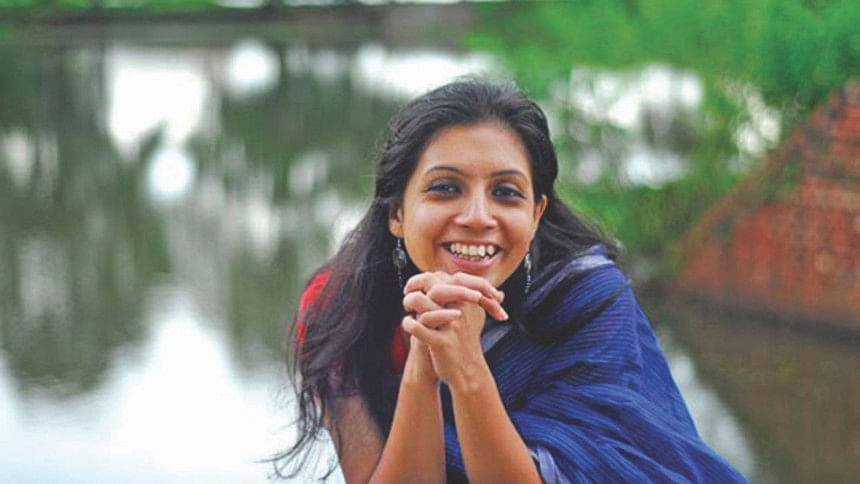 Reetu Sattar and Munem Wasif, artists in different field, fell in love with each other for who they are, and what their professions are. Munem is a renowned documentary photographer while Reetu is a theatre actor, director and performance artist. They are happily married for five years, and have a two –and- a -half year old child. Ahead of Valentine's Day, Reetu spoke to The Daily Star about the journey the duo took together. 
"We were friends. No one thought we will tie the knot. We were not like the typical couple. I don't think I have ever met him without our friends around. Planning to get married and spending the rest of our lives together, it never even came to our thoughts for once. It was destiny that has brought us here, so far, together. 
"Finding compatibility is rare, especially in a country like Bangladesh. Our society is very different from other societies, and it is not easy to connect with a person. But what I found in Munem, I don't think any other man possesses.
"When we first met, Munem was my student in Prachyanat. Later, he also joined there to work. He was a newcomer and he was very dedicated with his work. Gradually as time went by, I discovered that we have lots of things in common; the same taste in books, movies, arts and lot of others small things.
"When I was with him life seemed so interesting. But funnily, we never thought to be a 'couple'." 
"Time went by, without us even noticing that deep within we wanted to be together because we both respected each other, our work, decisions and the tiny choices we made. Our love was never commoditised. Times have definitely changed, and to profess one's love only on Valentine's Day must be because everyone is too busy to find time for their loved ones. I am lucky that I don't have to do that as I have my loved ones with me--especially Munem and my child,-- and can tell them I love them everyday."