Can We Do More for Sustainable Fashion?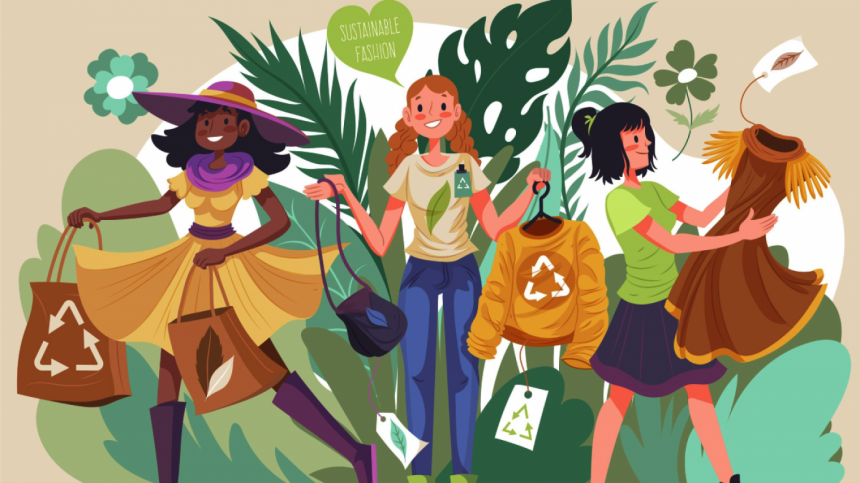 Imagine a limitless pile of beautiful, priceless clothing made with exquisite craftsmanship. Hypothetically, if this pile were to continuously expand in a limited space, what would happen?
The Met Gala, for example, sets a theme annually around which artists, including designers from big name labels, makeup artists, and selective stars across different industries, collaborate to bring together ideas on the creation of fashion that is essentially art. Plenty of effort, time, and money go into creating these pieces of art which are then exhibited by celebrities. 
One day, I sat and wondered about what happens to such artwork after they are worn. Are they repurposed? Do they get stored as art in museums? As my mind continued to wander regarding an area of expertise I clearly lack in, I realised that regardless of what was actually done to the outfits post Met Gala, would it not be a safer and wiser alternative to create such art keeping sustainability in mind?
Similar things have actually been done before, multiple times. Emma Watson wore a gown made entirely of recycled plastic bottles to the Met Gala in 2016, created so beautifully that it was impossible for amateurs such as myself to distinguish between the recycled material and other fabrics that I might be familiar with. According to a Vogue UK article, awareness of the need for sustainable fashion has increased recently, and 12 celebrities wore sustainable fashion to the Met Gala this year. Lorde, for example, wore a gown designed by Collina Strada for a Met Gala after-party, which was made from deadstock.
Celebrities have the power to make conscientious decisions in terms of sustainable fashion in front of the whole globe, thereby setting a positive example on a large scale, such as when Billie Eilish reportedly struck a deal with Oscar de la Renta saying she would agree to wear the label to the Met Gala if future designs no longer used fur. The more such deeds are done, the higher the chances of other necessary measures, such as ethical fashion, being adapted by more and more companies. This would especially be beneficial if applied to companies producing everyday casual clothing, because such clothes are widely purchased.
The best part about sustainable clothing is that it provides an additional challenge to dressmakers in the sense that more creativity and innovation would be required to create amazing clothing while keeping the environment in check. Sustainable clothing would also be helpful in case of certain fashion shows which display clothing items not always wearable on a day-to-day basis due to a lack of practicality for everyday work environments. You would not have to compromise on creativity but would also be reducing a potential waste of resources.
The fashion industry and celebrities can do a lot together. Sustainable fashion is a cultural push that is necessary going into the future, and here's to hoping that this transformation takes place sooner rather than later.
Bushra Zaman likes books, art, and only being contacted by email. Contact her at bushrazaman31@yahoo.com