Autumn Anxiety and how to deal with it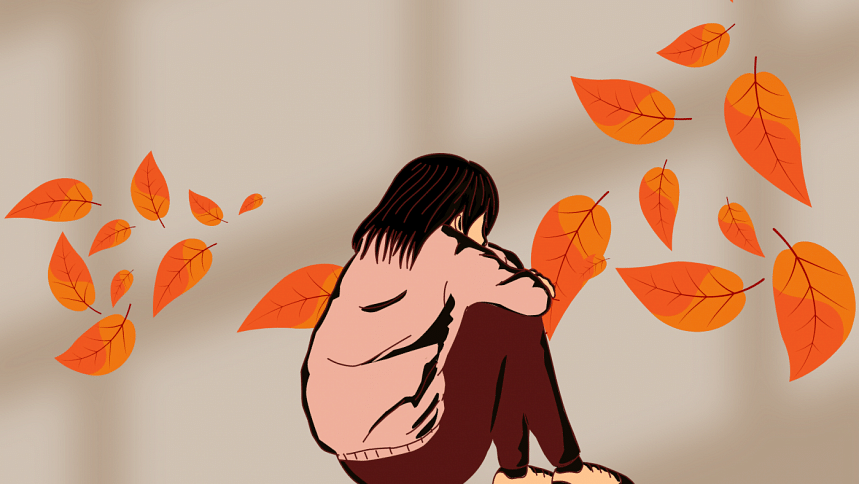 Summer is not everyone's preferred season. The glaring sunlight, burning heat, and sweltering humidity in tropical climates like ours can make it a not-so-pleasant season. More than ever, extreme weather and insufferable power cuts have many people hoping and praying for summer to end. While most look forward to the colder half of the year, many people dread the end of summer and experience higher anxiety levels during autumn. You've heard of summertime sadness, now prepare for autumn anxiety.
Is this seasonal affective disorder? Not entirely, SAD is a form of major depressive disorder that onsets in the early stages of winter. While not a recognised condition, autumn anxiety is typically centered on transitioning from summer to autumn and could be a precursor to the more serious SAD. Some common symptoms of autumn anxiety include suffering from low moods, depression, anxiety, and being easily irritated. Patients also tend to be lethargic and uninterested in their hobbies and daily activities.
Similar to SAD, autumn anxiety doesn't have any significant external triggers. However, reduced exposure to sunlight and lower vitamin D levels can be attributed to some of the causes of autumn anxiety. Reduced sunlight exposure decreases our levels of Serotonin, a hormone directly linked to our overall mood, appetite, and sleep patterns. Furthermore, there's an increase in melatonin levels, causing sleepiness and depression.
People going through a life transition are more prone to autumn anxiety. Autumn is a transitionary period, the weather changes drastically. Many people, such as school students, are free during the summer months and have to readapt to routine, and could be stressed about starting a new academic term.
This could also apply to university and college students. The onset of winter also signals the end of a year, prompting us to look back and reflect on the passing year. Many of us retrospect over our year in terms of the negatives. Such as the resolutions we did not keep, the vacations we did not go on, and the things we failed to achieve. Despite the crippling heat, some people have memorable summer experiences and may have difficulty coming to terms with the fact that it's over.
Is there a cure? Well, not really. But you can follow a few rules of thumb to ensure autumn anxiety doesn't overwhelm and take over your daily life. Spending more time outside and getting more sunlight can combat decreasing serotonin levels. Experts also suggest staying active to improve your mood and keep your mental health in check. Given that the weather is now colder, activities such as walking and cycling are much easier to do.
Turns out Taaseen Mohammed Islam can write semi-decently at the expense of being able to do basic math. Send him pointers at [email protected]
References
1. Healthline.com (March 4, 2022). Seasonal Affective Disorder (Major Depressive Disorder with Seasonal Pattern)
2. Healthline.com (September 23, 2019). Autumn Anxiety: Why You May Feel More Stressed This Season)