Appreciating Hiroyuki Sawano, The Hans Zimmer of the Anime Industry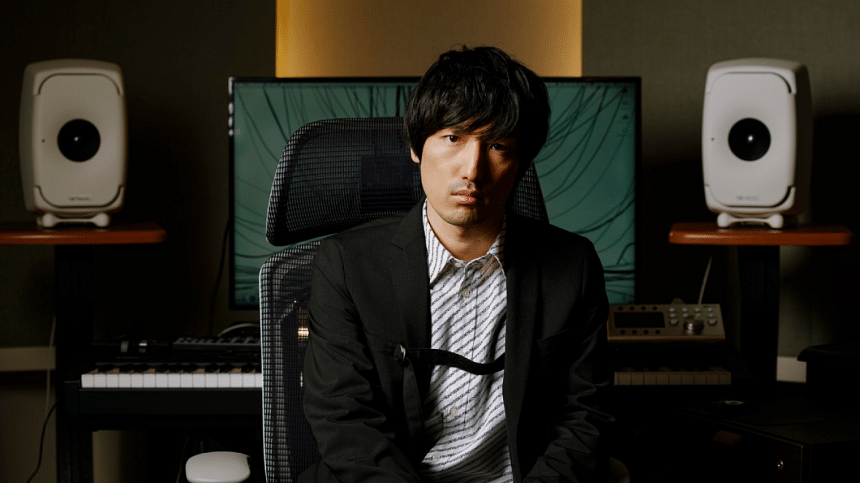 Composers are the unsung heroes of the music industry, who breathe life into the songs we hear every day through their stupendously profound musical aptitude. Like other countries with a socially and culturally enriched media industry, Japan has given rise to world-class composers namely Joe Hisaishi, Ryuichi Sakamoto, Yoko Kanno and several others. 
However, in recent times, at least when it comes to anime, the name remaining synonymous with music scoring and composition is Hiroyuki Sawano, an eminent composer, arranger, musician, lyricist and pianist who has accomplished several outstanding feats in the growing sphere of anime music while winning the hearts of many dedicated fans.
Born in Tokyo in the year 1980, Sawano had shown an aptitude for music from an early age. In 2014, Sawano released his vocal project named SawanoHiroyuki[nZk], which is perhaps one of the most ambitious crossovers in the field of music. This project kicked off with his collaboration with renowned singer Aimer on the album UnChild, and currently consists of several famous albums like o1, 2V-ALK, REMEMBER, and iv featuring prominent vocalists including Aimer, LiSA, Anly, Mizuki, Gemie, Yosh, Uru, Tellie, ASCA, ReoNa, Sugizo, the duo of Sukima Switch, MAN WITH A MISSION and many more. Outside of music composition, Sawano has also acted as a lyricist for singers like Aimer, Mizuki, Lena Park and others. 
Music composition might be Sawano's forte, but his dexterity in scoring has ballooned his popularity as a contemporary musician. Transitioning from serene and melodious to chaotic disruption, Sawano's ability to orchestrate the flow of the tune in the background for complementing the visuals on display is unmatched in the industry. 
Sawano's use of intense metal and Battaglia during fight scenes make them feel immersive and exciting, whereas his use of slow renaissance during exposition gives them a sense of deep significance. In addition, the theme tracks he develops for the shows remain unique and easily recognizable. The mix of different OSTs invokes a multitude of emotions within the viewers, ranging from the highs of hype and joyfulness to extremes of despondence and tense anxiousness. 
Taking Attack on Titan, for example, his tracks from Project [emU] bring life into the anime, as each of them set a different tone for the story narration and modulate a progressively dark mood of the cruel world's lore. Exhibiting such prowess as an arranger, he is often compared to timeless classical musicians. Many also call him the Hans Zimmer of anime soundtracks.
Sawano's works have been featured in various pieces of media. His singles and songs from his collaborative albums have been used in anime like Mobile Suit Gundam Unicorn, Kill La Kill, Guilty Crown, Re:CREATORS, and Aldnoah.Zero. Moreover, he has also contributed to scoring the soundtracks and composing the themes of the openings and endings of Attack on Titan, Promare, Seven Deadly Sins, Blue Exorcist, Kingdom and many others. Additionally, he has also worked on other media like the TV shows and movies Team Medical Dragon, Tokyo Tower, Binbō Danshi, LINK, Mare, Thunderbolt Fantasy and the popular games Xenoblade Chronicles X, and League of Legends.
Sawano's illustrious artistic prowess is reflected by the numerous prestigious awards he has earned over the years. The composer has won the Tokyo Anime Award in the Best Music category three times. He was nominated eight times for the Newtype Anime Awards, winning 3 of the nominations for his contributions in Attack on Titan, Aldnoah.Zero, and Kabaneri of the Iron Fortress.
Composers are always working relentlessly to exceed expectations, and they deserve recognition for their effort. Hiroyuki Sawano stands among the top composers in Asia, and monitoring his rapid growth, he is set to become a global icon and secure his name amid the legends in the industry of music composition.