5 lesser known classic novels by women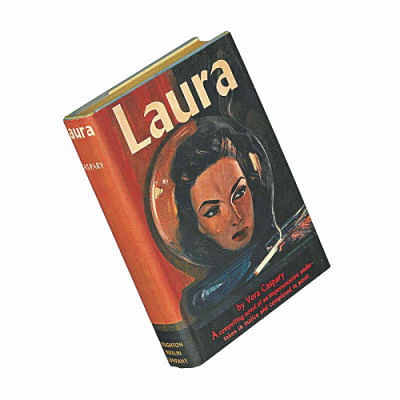 Literary classics are described as works of art that evoke certain emotions and brings forth extremely important themes through the authors' brilliantly deduced philosophy on life and human behaviour. They serve as a passageway into the lives of those from different cultural backgrounds living in a time very different from ours. However, classics have been dominated by men for a very long time and as a result some glaringly life-changing masterpieces written by women have been unable to garner a household name. The following five novels are examples of some of the best works out there.
SO BIG
This is a Pulitzer winning novel written by Edna Ferber in the mid 1920s. The protagonist, Selina Peake De Jong, was inspired by a real life widow, Antje Paarlberg who was ambitious and a fierce pioneer in her field. The story follows the life of Selina and her son in a harsh Dutch community in South Holland, Illinois, USA. It is a story about having the patience to see the beauty in life even when your circumstances dictate otherwise and the fact that wealth is very fleeting.
THE DOOR
This a partial autobiography by the Hungarian author, Magda Szabó. The novel focuses on the unique relationship that Magda and her house cleaner Emerence develop. Their relationship has a lot of depth and many intricate details about friendship, loyalty, betrayal, and a resounding moral of the story is how sometimes our impulsivity blinds us from seeing the sentiments of those we love the most and how in the long run, we end up hurting them even when we did not mean to.
EVELINA
Much like the works of Jane Austen, Evelina, written by Fanny Burney in 1778, revolves around a charming but very young female lead. Evelina is a precursor to many of Austen's later works as it also dives into the domestic lives of young women and the society they were brought up in during the 18th century. If one cares to look deeply into the character's introduction to the real world it can be very easy to draw parallels to the dilemmas that teenage girls face nowadays as they are introduced to the many facets of a robust community. 
PASSING
Written by American author Nella Larsen in 1929, Passing is a powerful novel that centers on the theme of racial discrimination. The story follows two women – Irene Redfield and Clare Kendry – who are childhood friends reuniting after a long time. Clare Kendry's attempts to hide her true identity of being a mixed child from her white husband and the underlying connotations of racism is truly tragic but at the same time teaches us to accept ourselves and each other despite our societal labels.
LAURA
This is one of the most celebrated works of the author Vera Caspary written in 1942 and adapted into a film in 1944. The novel is about a young advertiser who is found dead in her apartment and the detective who is assigned to her case. It is also an insight into the author's life who was an advertiser herself and through the years struggled to find the right balance between her career and starting a family in a world that was dominated by men. For the readers this is a real rollercoaster ride and not one to be regretted.
Subaita loves cats and dogs and everything that hops, send her some of your favorite videos at [email protected]