Things you look forward to at the start of each year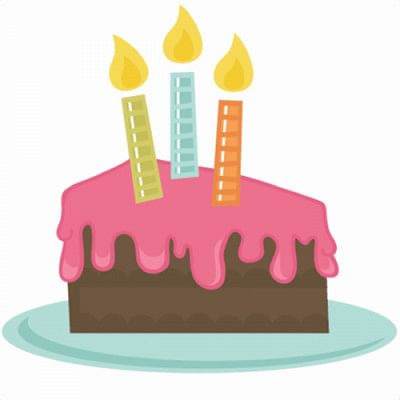 Another year has begun and it's quickly passing which means all the annual events you love are going to come up very soon. It's exciting to think about all the new stories and adventures that await you. Let's take a look at all the yearly things we happily anticipate as the calendar strikes January.
1. YOUR BIRTHDAY
It's no surprise that birthdays are special to us. A day of celebration, a day to commemorate your first day on Earth. From all the days available on a calendar, this one is yours. And of course, there are the parties, cakes, gifts and most importantly, Facebook birthday wishes from random people on your friend list.
2. ANNUAL EVENTS AND FESTIVALS
A new year means you get to experience those amazing cultural festivities and events all over again. The year kicks off with Dhaka's classic Shakrain festival. And now it's Ekushey Boi Mela. Speaking of our tradition and history, the Bengali new year, Naboborsho is also on 14th April. There are events like the Joy Bangla Concert, Dhaka World Music Festival, Dhaka International Film Festival and many more.
3. RELIGIOUS FESTIVALS
Religious festivals are probably the most eagerly anticipated events of the year. You get to collect salamis and pronamis, have a large scale celebration with your dearest friends and family members, and enjoy the festive atmosphere with everyone regardless of faith.
4. THE NEWEST VIRAL TRENDS ON SOCIAL MEDIA
Ever since social media [read: Facebook] became a dominant part of our lives, the world "viral" has become quite familiar. It could be a video, a picture, a status or even a simple meme that just needs to tick the right boxes to make the masses spam the share button and make it the talk of the town. In recent years, we have enjoyed some entertaining and sometimes questionable viral content. Here's to more of those!
5. NEW MOVIES, SONGS AND VIDEO GAMES
If social media is the number one booming rage of our generation, pop culture is a strong competitor for the second position. Each year brings an array of new content the pop culture geek inside all of us. We look forward to the Hollywood blockbusters that are going to be released, the long due next seasons of our favorite TV shows and all the amazing new games and sequels of previously popular ones that's going to come out.
6. PICNICS AND BATCH TRIPS
There weren't a lot of moments when my entire class at school would scream together in joy. But one of them definitely was when a teacher would come and tell us that the school is arranging the annual picnic. A new year brings with itself another field trip, one of the few highlight moments of your monotonous academic life.
Mushfiqur Rahman Shanto is an undercover wizard who spends his days quietly observing muggles. Send him new magic spells at [email protected]