Art Blogs to Follow on Instagram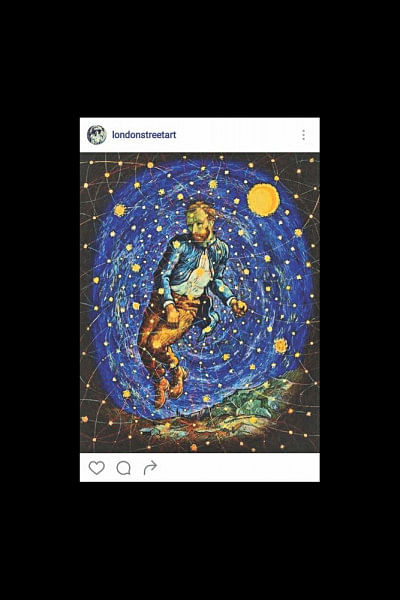 You might have a preconceived notion that Instagram is a social network consisting solely of selfies and badly cropped pictures of food, but it is actually an excellent platform for creative individuals to promote their work. You can customise your feed to only show images you'd like to see, and mine just contains a lot of artwork and puppies. Sadly I won't be talking about puppies in this article, but I promise these art blogs are a treat to your senses. 
MONOCHROMES AND ARCHITECTURE @veevinci

The Bedroom Art Journal is a very unique blog run by an artist who was a design major in university. She makes architectural drawings, sketches portraits and a lot of her work is inspired by the renaissance era. The detailing and precision in her artwork is very intimidating, as hers is exactly the style of drawing I could never master. 
ART AROUND THE WORLD @metmuseum

From modern art to paintings from the Middle Ages, The Metropolitan Museum of Art has a blog where you can find all mediums of art. I really love the diversity in this blog; it has as many pictures of Van Gogh paintings as it does of haute couture displays and sculptures. They also share a specific artist's work on the days that are considered significant in that artists' life. This is one blog that has it all. 
CLASSIC WATERCOLOUR @anaensh

I have been following London-based architectural student Ana Enshina's work for over a year, and it is my most favourite art blog. This artist makes simple yet magical watercolour paintings in her own exceptional style. I absolutely love watercolour, and I have attempted to do some paintings inspired by her style only to realise that I can never be as good.

 

PAINTING THE STREETS, AND MORE @londonstreetart

This is a blog that perfectly portrays the whimsicality, the absurdity and the spontaneity of art. You'll find some of the most unbelievably beautiful street art here, along with glimpses of abstract and psychedelic artwork. My favourite piece on this blog is a wall painting of Van Gogh floating in a starry sky.

 

POP ART WITH A TWIST @sariasaguaro

Saria Saguaro's "Pretty Shitty Art" is undoubtedly my favourite Bangladeshi art blog. I particularly admire the way she portrays environmental and social issues through pop art. It goes to show what a strong medium of expression art can be. She also makes merchandise: tote bags, coasters, laptop covers and the coolest of all, hand-painted, customisable sneakers. I talked to her about how Instagram has helped her promote her work. 

"I like Instagram as it cuts out the noise that other social networks seem to offer and works like a mood board," she says, "I've discovered so many new artists here and had the pleasure of directly talking to folks who appreciate my work." 

As a bonus, this blog contains pictures of delicious desserts from the artist's not-so-secret life as a baker, and these desserts are no less than works of art. 
Aanila Kishwar Tarannum started hating on everything the moment she realized why her parents put so many As in her name: because they knew her transcript would be devoid of any vowels. Find out about her relentless rants at [email protected].