MOTIVATIONAL QUOTES THAT MAKE NO SENSE AT ALL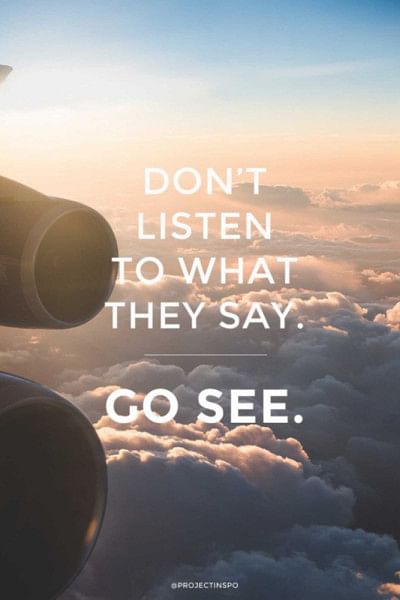 Honestly, there are some very practical and relevant motivational posts which we can relate to. But some are unrealistic and nonsensical. These ones paint an image of a false sense of reality amongst the youth. 
Below are some quotes that always manage to get on my nerves:
"DON'T WORK, JUST TRAVEL"

Really? Unless you have a genie in a bottle, a money-making tree or a super-rich daddy, Cox's Bazar is probably the best we can do because we don't have Aladdin's magic carpet that we can use to travel the world at no cost. 
"LOVE IS TRASH, [W]ITCHES NEED CASH"

First of all, making money is not a walk in the park. It requires diligence and competence. Also, women need as much cash as men. You'd do well to not assume women are only out to look for the big-earners. 
"WHEN ONE DOOR CLOSES, ANOTHER OPENS"

Well even though this quote has its heart in the right place, it's not necessarily all true. I mean, if someone dumps you, there is no guarantee you'll find someone else in a jiffy. If you get fired tomorrow, there's a 98 percent chance you're not getting a job the next day. OR, like ever!
"YOUR ONLY LIMIT IS YOU"

Well, where we come from – as girls – not really! Of course, you've got to rise above the ashes, break free of the shackles but girls are limited by the constant scrutiny they face from the people in and out of their homes and the lines drawn by society.
"DON'T WORRY, BE HAPPY"

This is the most annoying piece of advice during a time of crisis or just in general. One can't just snap their fingers and be happy. It's something one needs to work towards. 
"GRADES DON'T MATTER"

I do agree with the fact that your worth is not solely decided by your grades, but the way this quote is pushed on social media is utter rubbish. Publicising "Bill Gates and Mark Zuckerberg are dropouts; if they can, so can you" is misleading. They are dropouts from Harvard, not 8th grade.
Besides, not everyone is supremely talented. Talent alone won't get you anywhere if you don't have access to a platform to showcase your skills. Completely ignoring the countless all-nighters, sweat, tears and hard work put in by others who performed better at exams is not cool.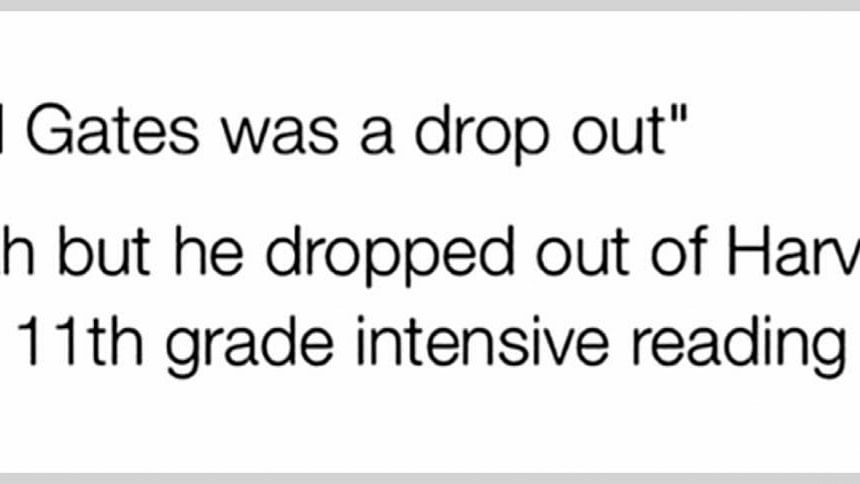 Saying that grades don't matter is oversimplifying things. Presuming that grades are everything and will decide your livelihood is false too. Reality rests somewhere in between. 
Rafidah Rahman is a teeny-tiny Hulk, she's always angry and she's always hungry. A cynical dreamer and a food enthusiast, she's your everyday entertainment. Correspond with her at [email protected]  

or https://web.facebook.com/rafidah.rahman.39