A proposal gone wrong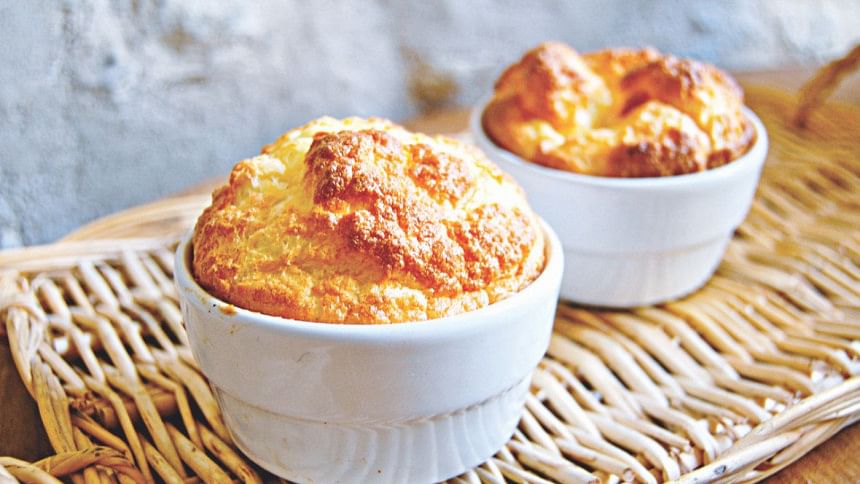 Brian stood in front of the mirror brushing his hair backwards and making it as sleek as possible. He straightened his tie and rehearsed his lines, "Maria, will you marry me?" he said to his reflection in the mirror. He looked moronic saying it to himself; he just hoped he did not look moronic saying it to her. He had been planning the most romantic, Hollywood style proposal for months now. His hands were sweaty and his feet were twitchy.
He had gone over the plan with the waiter at least a dozen times: they would be seated in table 40, she would be wearing a red dress, dark black hair. At the end of their two course meal, the waiter would bring in the soufflé – the best dessert in the restaurant – and inside the creamy goodness would be hiding the ring. When she found the ring, he would propose, and hopefully she would say yes. He ran through the plan in his mind one last time before heading out.
The situation was quite the opposite in John's case as he sat outside the restaurant in his car. He did not know what it was or why he had made this decision, but his mind was made up. He was going to break up with Greta. He just did not love her anymore and he could not go on pretending that he did, knowing that he was betraying her. He felt wretched but he knew it was the right thing to do. So he stepped out of his car and entered the restaurant. When he approached her, Greta looked up and smiled warmly, pushing her dark black hair off her face, and the urge to run away returned.
In the table opposite theirs, Brian got up and pulled the chair back to help Maria to her seat. She smiled and thanked him warmly. "What… what happened to the red dress I gave you?" he asked in resignation when he noticed she was not wearing it.
"Oh, I'm so sorry, darling," she said with a dismissive wave. "I loved it so much I wore it last night when I was out with my friends. I spilled some sauce on it so I had to send it to the dry-washer. I hope you're not mad."
"No, no, of course not," he said quickly. "Shall we order?"
"Yes! I'm starving!"
***
Brian's nervousness kicked in just as the waiters were preparing to bring in their dessert. "Would you… would you like some more drinks?" he asked her.
"Yeah, sure," Maria replied offering him her glass. But his hand was so shaky and his nerves so jittery that he spilled the soda all over the table.
"Oh, no, no!" he cried out in exasperation.
"Hey, it's okay," she said trying to stifle a laugh, "It's alright." The waiters rushed to their aid but the beautiful white linen was stained and they had to be moved to another table. Brian was so distraught he completely forgot about his carefully thought out plan of proposing and all he cared about was the absolute fool he had made of himself.
"On the bright side," Maria added, breaking through his thoughts, "This table has a better view of the garden." He smiled at her meekly as she gave his hand a gentle squeeze.
John had been oblivious to the mishap in the table nearby because he was preoccupied with his own thoughts. "John, are you okay?" Greta asked with a concerned frown. "Is there something bothering you? Are you not telling me something?"
He looked at her startled. "What… no, no. It's nothing. Why would you say that?"
"Well, you haven't even noticed that I got a new dress. Red is your favorite color right? And I even cut my hair. Don't you like it?"
He smiled. "Yes, of course. Red always looked good on you. I like your haircut, too."
Before she could say anything else, their dessert arrived and John welcomed the distraction by digging into the soufflé as quickly as he could. Halfway through her dessert Greta gasped, "Oh my God."
"What's wrong? Is there something in your dessert?" John asked.
"Uh… yes. John…," she looked up with eyes glistening with moisture. "Oh, yes! Yes, I'll marry you!"
He stared at her bewildered, still unsure as to what was going on until she pulled out the ring from her dessert and showed it to him. By that time it was already too late to say anything because she was on her feet, hugging him and showing off the ring to the whole restaurant. The only thing that John could process in that moment was the horrified look on the face of the man sitting in the table near the window.
Subaita likes cats and dogs and everything that hops, send her your favorite animal videos at [email protected]