Is it too late to save the planet?
Climate change is a global issue impacting every country on every continent, albeit unequally. Vulnerable groups and populations who are least responsible for this mess are on track to suffer the most. Some countries and companies are bigger emitters than the rest. The inaction of world leaders and exploitation by major corporations are significant drivers of climate change.
What is really going on?
Released this year in August, the latest report from the Intergovernmental Panel on Climate Change (IPCC) reveals that human-caused emissions have warmed up the earth  by 1.1 oC in the past 170 years. The IPCC's worst-case scenario predicts a rise of 2.4 oC from 2041 to 2060 with global emissions doubling by 2050. The best-case scenario models an increase of 1.5 oC between present year and 2040, and is estimated to fall back as the century ends. This means that there may still be time to act.
The 2015 Paris Agreement mandates all countries to set emissions-reduction pledges with the goal of preventing the global average temperature to rise 2 oC above pre-industrial levels while pursuing efforts to keep it under 1.5 oC. But the IPCC report shows that the earth is highly likely to exceed this mark. Nonetheless, the larger goal of steering clear from a two-degree catastrophic rise is very much possible, according to scientists who co-authored the report.
For every trillion tons of carbon emitted into the atmosphere, the world's temperature rises by roughly 0.45 oC, and every half degree of warming averted translates into a massive difference between the intensity and frequency of extreme heat, drought, and rainfall.
The world has cut down carbon emissions by 2.5 billion in 2020 due to pandemic-related lockdowns. This, however, is temporary and emissions are supposed to rise at increasing levels as economies recover. This is proof that humans are capable of drastic behavioural adaptation during a crisis.
The world is falling apart as we speak, and we can do something about it. Then why aren't we able to make an actual difference?
Pollutants and emissions are by-products of burning fossil fuels for commercial purposes and also private or residential ones. According to the Center for Global Development, 63 percent of all CO2 emissions in the environment is released by middle-to-low income countries, such as Bangladesh, that are usually striving to achieve a level of development that allows them to be able to provide the basic needs for their people.
In order to reach that level in a country where most people are either trying to escape the clutches of poverty or trying to have their basic needs met, it is difficult for governments to prioritise renewable energy sources and take measures to mitigate emissions and other forms of pollution. Therefore, it is not impossible to reduce emissions, but emissions seem to be unavoidable.
For example, the Rampal and Matarbari coal power plant projects are still being built in Bangladesh, a country which is at risk of losing 11 percent of landmass, not to mention the loss of biodiversity and human lives that will follow.
The consumption of meat also contributes largely to the overall level of carbon emissions. The solution seems simple. We need to consume less meat and switch to a plant-based diet. However, this relies on the availability of affordable alternatives, especially in low-income countries where meat is more affordable than other plant-based alternatives.
What about the richer countries? Many simply choose not to act. With higher incomes, the richer populations usually switch to a more lavish lifestyle. Many even view indulgence as a status symbol or essential to "the current way of living". Living less lavishly may seem to them to be a degrowth of sorts, especially when there are little to no consequences
The reason why almost nothing tangible is being done is because "the perfect solution," one which satisfies everyone, does not exist. Not only do we have to think about stopping all future emissions but we must also reduce the current levels of CO2 from the Earth's atmosphere.
There are too many problems that require too many specific solutions. We do not have time for that.
The United Kingdom, France, Norway and New Zealand are some countries that have legally committed themselves to reach zero emissions by 2050. As for the rest, nations have drawn up ambitious deep cuts. Conversations, accords and agreements almost always end in vague arrangements and quotas with no real consequences set for those who do not follow. Furthermore, debates about the right "clean energy" and the perfect methods to be implemented also cause further delays for available solutions to take effect.
To find the absolute best solutions that do not lead to this "degrowth" and allow people to continue with their way of living needs expensive and time-consuming experimentation. As of now, no one is willing to pay for it, and the delay caused is something we can no longer afford.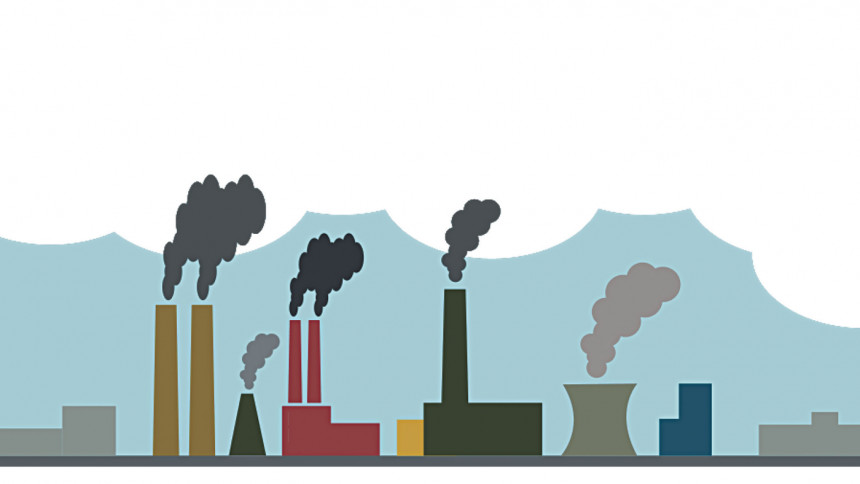 While countries strive to meet their stated emissions cuts, big corporations are not to be excused. It is important to realise the outsized corporate contributions to climate change as they are involved in just about everything from what we buy, use, and dispose of. 
Climate deniers and big corporations have been using green-washing and consumer-blaming techniques for years to shift their share of responsibility to the common people. But what happens underneath the surface? To understand how these companies are "fighting" climate change is difficult due to the lack of regulatory standards requiring disclosure of information like, carbon emissions, framework of carbon targets, method of action, and etc.
With growing pressure from investors, employees and customers alike, a slew of major corporations are making lofty promises to take care of the planet. However, setting up carbon budgets is one thing and following it through is another. The effects of climate change have become long obvious.
The first step for any company sincerely trying to reduce its impact on earth starts with measuring and analysing its greenhouse gas (GHG) emissions and what activities contribute to its production. Once this is settled, companies can look for or even create eco-friendly solutions.
So, what can we do?
Over the years, companies have used the theory of demand and supply to show that harmful goods are only being produced because there is a demand for it. Using the same roundabout logic, we can say that making better choices in terms of the products we use could be used as a signalling device for producers to shift their resources into making more environmentally friendly products, at affordable prices. Furthermore, an increase in public interest in matters of the climate would allow politicians and government bodies to be encouraged in making correct choices to earn the votes of the citizens.
Growing interest in greener choices can also be endorsed both online and offline to spark the interest of people around the world, who would then pass it on to more people and thus, create a larger impact.
As the earth gets warmer, climate troubles will only get more pronounced and disastrous. Once the two-degree rise is hit, chances of survival will radically change for humans and other species on earth. Time is running out and our best bet is to mend our ways and hope they work.
References
1. Business Insider (August 10, 2021). Climate scientists wants you to know it's not too late
2. The New York Times (May 12, 2021). What's really behind corporate promises on climate change?
3. International Energy Agency (March 2, 2021). Global Energy Review: CO2 Emissions in 2020
4. Center for Global Development (August 18, 2015). Developing Countries Are Responsible for 63 Percent of Current Carbon Emissions
5. Environmental Justice Foundation (n.d.). Climate Displacement in Bangladesh
6. Food and Agricultural Organization of the United Nations (n.d.). Major cuts of greenhouse gas emissions from livestock within reach
Hiya loves food that you hate by norm – broccoli, pineapple pizza and Bounty bars. Find her at hiyaislam.11@gmail.com
Syeda Afrin Tarannum is a sub-editor at SHOUT. Find her at afrintara@gmail.com