Changing Lives One Photo at a Time
From Humans of New York to Humans of the World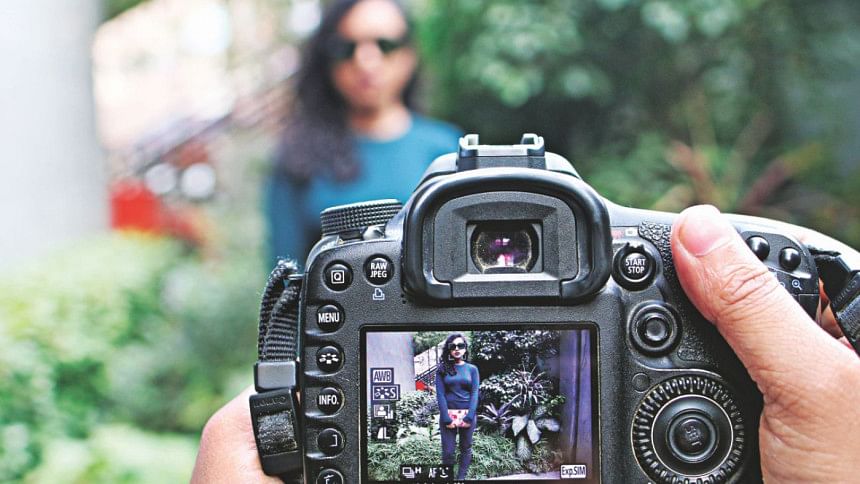 Do you ever walk down the street and wonder how that extremely ordinary-looking man's day was? Do you wonder what his biggest struggle is right now or what advice he would like to give a large group of people? 
On November 2010, the project called 'Humans of New York' was initiated with an aim to create a photo census of New York City. Self-taught photographer Brandon Stanton set out to photograph 10,000 people of NYC, put them on a map and figure out the differences and similarities among the residents of NYC neighbourhoods. Needless to say, most of the people he approached plainly rejected to be photographed. A little over five years later, we now have a compassionate online community of 16 million people spreading across Facebook, Instagram, Twitter and Tumblr, who sit behind the screens and show love, sympathise and commemorate everyday struggles of seemingly ordinary people. Like a neat magic trick the photographer gets absolute strangers talking about their intimate life 
experiences.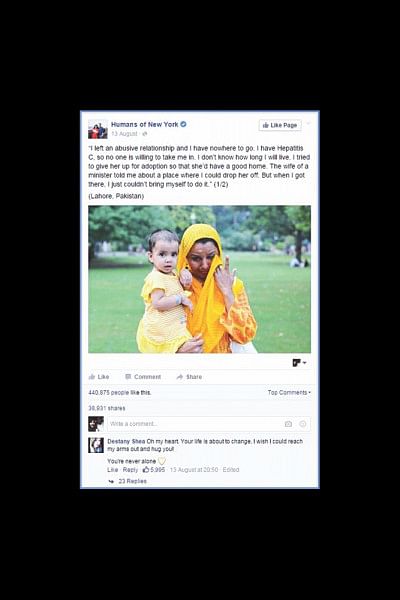 One photo with one story – starting from the mother who works 95 hours per week at Starbucks and a bakery and yet, has her son graduating from Yale to the 80 year old man who wants to feel young and does push-ups while having four-herniated discs on his back – this photoblog is the most vibrant representation of the city that never sleeps. Adorable babies, hug-worthy animals, girl who can play more musical instruments than you can name, surprise marriage proposals, elderly couple who made 40 films together, 61 year old man looking for a job, regular parents or troubled people trying to make sense of their lives – figuratively the humans of New York are everyone of us, our journeys may differ but the struggles are the same. 
So far, Brandon has created a spectacle that's unheard of. In the age of cyberbullying and online cynicism, the HONY community that isn't confined within New York, gives people profound hope. Art is being created, the subject of which is the man rushing to office or the 10th grader who was up all night finishing homework. These people are not just faces in the crowd, each one has a story worth sharing and maybe worth changing someone's life. Humanity resonates through these photos. Raw, unadulterated human emotions are the muse behind the phenomenon that started as a blog but ultimately spread across different continents changing uncountable lives through charity, fame or perhaps a thoughtful comment on their photo.   
Millions of humans of the world sending positive thoughts and kindness to one another with nothing but simple and earnest words – that's the kind of inexplicable difference one man's mission has created. However, it wasn't always a bed of roses for Brandon. In an interview he said, "It took me about eight months to get my first 1,000 Facebook fans. Now we're putting on 1,000 a day. It wasn't a victorious march to victory, or an unimpeded march to victory at all. It was a lot of work before anyone really cared."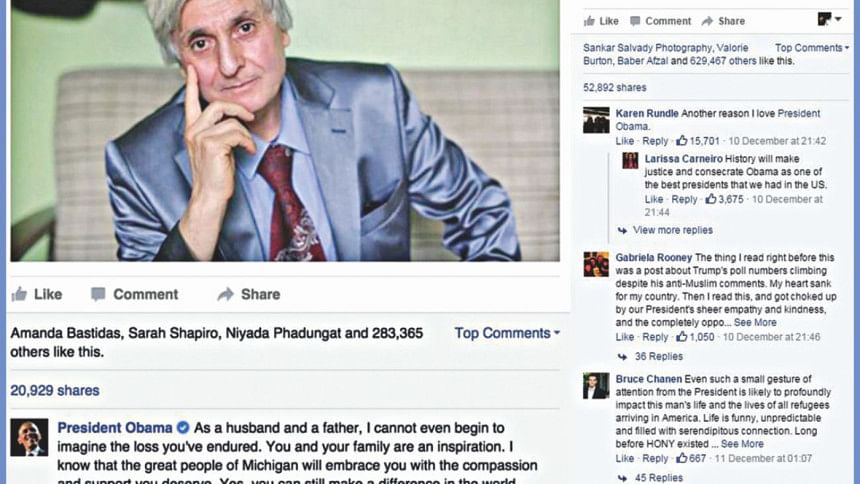 Now Humans of New York is also a number#1 New York Times bestseller book series in beautiful full-colour hardbound editions. 
Numerous other photoblogs have sprung up on social media following HONY's footsteps. Humans of Afghanistan, Humans of Rome, Humans of Paris, Humans of Tehran, Humans of Bombay and Humans of Amsterdam are some of the similar pages you can follow. While you are at it check out Humans of Bangladesh as well. There are some hilarious parody pages of HONY among which is our own local gem, Goats of Bangladesh that got featured on BBC in 2015. Felines of New York, Lizard People of New York, Orcs of New York, Boring Humans of New York, Monsters of New York, Dogs of New York, Pigeons of Boston, among others, have attracted spotlight because when the world is coming down you need life lessons, preferably from goats and pigeons.
Brandon has carried his camera to nearly 20 countries including Democratic Republic of Congo, Nepal, Jordan, South Sudan, Iraq, Iran, Pakistan and Turkey to give the world stories that aren't full of natural disasters or terrorism, rather brimming with happiness and hope. He has raised US $2 million for a Pakistan charity. Brandon did what Pakistan couldn't do for itself in the global media – providing a fresh perspective devoid of terrorism and corruption, where a middle-aged man in a valley proudly declares himself as the happiest man on earth.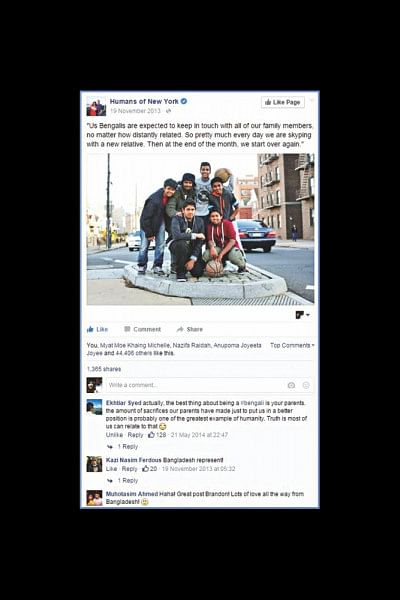 In September 2015, Brandon travelled across Europe in partnership with the UNHRC to cover the stories of refugees. He introduced us to the devastating struggles of the refugees, the side which Western news outlets carefully avoid: "I was overseeing a project outside the city when the missile hit my house. Nobody was around to help, so my son had to carry the pieces of his mother and sister out of the house. He was fourteen at the time. He was so smart. He was the top of his class. He's not the same. Right after it happened, he'd write 'mom' in his notebook over and over. He'd cry all night long. Two years have passed but he's still suffering very much. It's very hard for him to focus. He gets tired very easily. My daughter was in the house too. She still has shrapnel in her neck. We survived but we're dead psychologically. Everything ended for us that day. That was our destiny. That was our share in life. (Istanbul, Turkey)"
The people featured on HONY aren't multitalented intergalactic humanoid aliens (or maybe they are, who knows?) who chose the streets of New York to randomly stumble upon photographers. Truth be told, we are all surrounded by extraordinary people. One does not necessarily have to have a lifetime of success. These pages are not called "Amazing Humans of Somewhere" or "Talented Humans of Somewhere". Humanity can be flawed, scarred, imperfect, and yet, beautiful. 
As we walk into 2016, knowing for a fact that warfare and destruction will subsist, we need reminders that humanity is still alive and well. Though we like to blame technology for social detachment, at least for once, technology has enabled something wonderful. Sharing stories through photoblogs has conditioned many people to look at the crowd closely, because at the end of the day our struggles are the same, humanity is the same everywhere.