International Education Expo to be held in Rajshahi by PFEC Global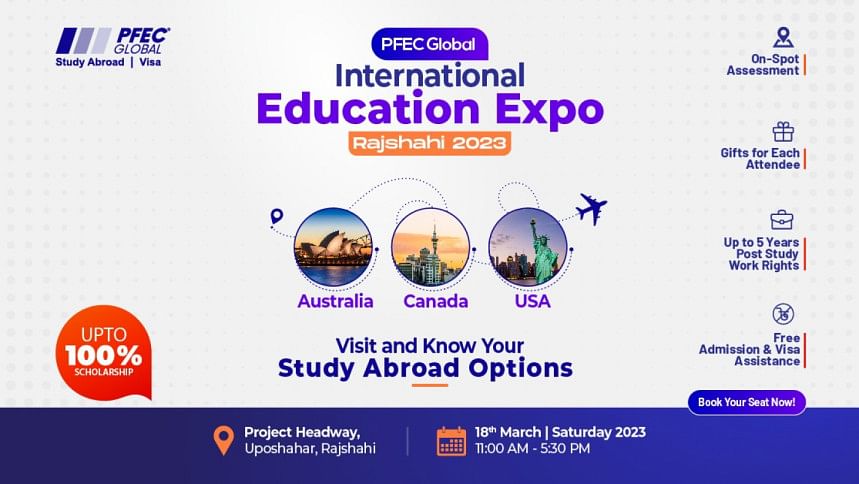 Education consultancy firm PFEC Global is going to organize International Education Expo 2023 at the Project Headway, Uposhahar, Rajshahi. Representatives from top universities of Australia, Canada, and the USA will be participating in this expo to help the students with their study abroad options. 
This event is open to anyone who is interested in pursuing their higher education in Australia, Canada and the USA. The International Education Expo will be held on March 18 from 11 AM to 5:30 PM. 
Students who want to study for their desired subject and want to have a secure career abroad can attend the PFEC Global: International Education Expo and meet with the university representatives of three study destinations directly. During the event, students can discuss the scholarship and internship options with the university representatives. Interested students will have the opportunity to submit applications to their preferred universities on the spot for upcoming intakes. 
According to the PFEC Global team, "Students will get up to up to 100 percent scholarship opportunities and up to five years of post-study work options along with free assessment and visa assistance options."
Also, there will be some exciting gifts for each attendee of the event. PFEC Global cordially invites the students of Rajshahi to join the Expo who are interested in studying in Australia, Canada and the USA.