Brain Dots About Logic and Balls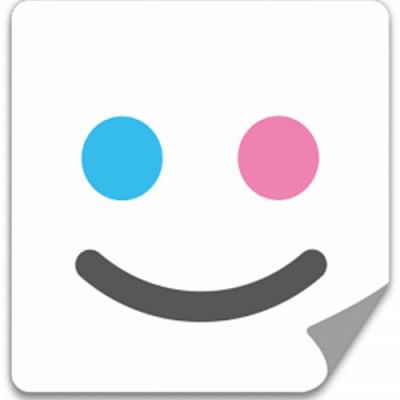 Platform: Android, iOS 
Rating: 4/5
Brain Dots, by Translimit, is a game that challenges your logical thinking abilities. There are two dots or balls placed at different points on the screen. Your objective is to make them bump into each other. The moment you do that, you clear the level. For that, you will have to draw shapes that will facilitate the balls colliding. 
It's not as easy as it sounds, though. If the balls are just suspending in mid-air, the moment you draw a shape, the balls start to fall, as does the shape you drew. And unless there is a "ground" at the bottom of the screen on each level, the balls roll off the screen, so your game is over and you have to start afresh. But if there is a ground, it can help your case.
The shapes you draw could be anything, starting from a mere line to a triangle, to every other possible shape you can fathom. You will have to think carefully about the physics behind each shape, and how the balls' motions will be affected. There are multiple ways of solving each level, so you can use your imagination to succeed. You can use the hints if you can't figure out how to solve a level. 
The game is simple, fun and addictive with over 450 different levels that get progressively difficult. It makes for a perfect game when you have nothing else to do.