Back for another run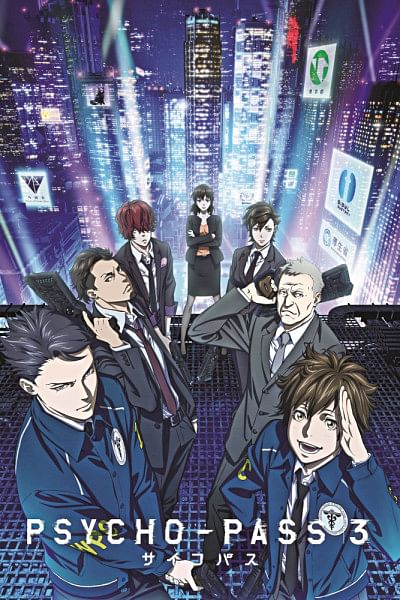 Psycho Pass went off air in 2014 with the end of its second season. This was followed by a movie in 2015 and another movie-trilogy in early 2019. The show then gave fans what they've been asking for a long time—a third season.
Season 3 ran from October to December 2019, with eight episodes, each of which was around 45 minutes long. Like the previous seasons, this one was also under the watchful eyes of Production I.G. So, how did it do?
In case you're unwilling to read the whole review, just skip to the last paragraph.
The good: Visuals for this show are as fascinating as ever. You'd expect nothing less from the people who brought us Attack on Titan, Guilty Crown, and of course, The End of Evangelion. The music and soundtracks are also wonderful.
The action is also something worth noticing in this new season. The way these scenes are delivered is absolutely beautiful, especially the hand to hand combat scenes.
The bad: Old characters from the previous seasons don't necessarily disappear. However, their cameos in this season seemed forced and unnecessary. If anything, I'd say they failed to put these old characters we love into good use.
Season 3 adds new plotlines to the existing story, probably part of a bigger picture we're yet to see. But these plotlines are quite complex. In seasons 1 and 2, you had two different antagonists, each with their own motives. Here, you're given nothing of that sort. You will start the show with a lot of questions in your head, and by the time you finish, you'll end up with more questions, without even getting proper answers to the questions you had at the start.
People loved Psycho Pass because of the show's psychological theme. However, with the new season, not only is this psychological element missing, it has been replaced with a theme which is very political in nature, something that doesn't go with this show at all.
Final say: In no way is this series better than the first one. I'd say it's somewhat on the same level as season 2, maybe a bit lower. Of course, it is very much possible we're going to get season 4, and perhaps then, we will have the answers to all our questions. Till then, Sibyl will surely advise us not to go for this series, unless we're either curious, or have nothing better to watch.