Scoot over for old-school cool: Vespa owners meet 2020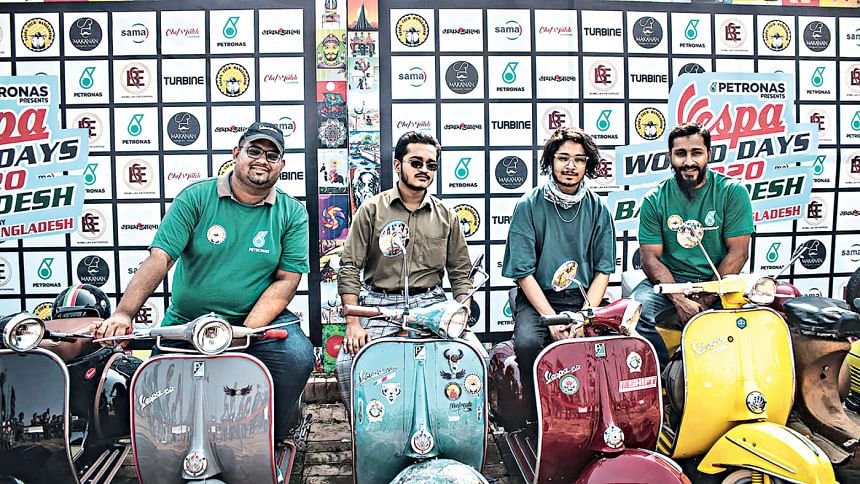 The gentlefolk from the Vespa Club Bangladesh once again put on their suits and got together for the love for their two-wheeled wonders. The meet was held 6th October, Friday on Chef's Table Courtside at 100 Feet Road. Sponsored by Petronas Bangladesh along with Prothom Alo, Turbine, Chef's table courtside, Sama, Bismillah Enterprise, the event was the largest the club held to date with over 205 registered members taking part.
Over 150 of the amazing machines adorned Chef's Table's parking lot, with examples ranging from original and unrestored classics to brand new Vespa LX from Runner automobiles. 
Of this varied collection, a series of 1960's Vespa VBB and Supers stood out the most. Some of these amazing machines were meticulously restored while others were preserved in their beautifully aged original condition.
Not wanting to be left out, a 1974 Super Beetle also sneaked in with the group, complementing the collection with its bug eyes. Approximately another 100 mopeds also took part in the event, representing other brands such as Roadmaster and TVS.
Founded by Rupok Rahaman in 2013 as a Facebook group, this club is one of the largest and most active owners' clubs in the country, with a total of 11,000 members. 3,000 of that  are active members who routinely take part in the club's various events. It was founded with a desire to restore and preserve the classic Piaggio models, many of which were left on the wayside with the rising popularity of Japanese imports. Although starting small, the club soon exploded in popularity, with more and more people falling in love with the Italian two-wheelers.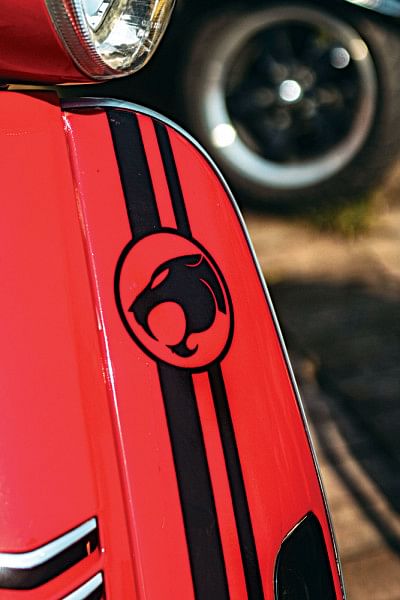 Md Didarul Islam, better known as Sujan Vw, is one of the admins of the club and runs a shop specialising in restoring classic Vespas and Volkswagen Bettles. He told us the biggest challenge in restoring these vintage machines is the availability of parts. A carburetor for a classic model can cost up to 42,000 taka. Full restorations can skyrocket five to ten lakhs. However, the cost can be cut down by a lot if the owner chooses to forgo originality and use Indian parts. Sujan runs this shop not for profit, but for his passion for preserving these classics. A passion that is shared by the other members of the club.
Farishta Jayas, another of the club's admins, talked passionately about rebuilding his Ruby 1961 VBB Vespa 150, with plans for traveling the country with his Vespa someday. Another moderator, Sam D'Costa, also spoke similarly about Ivy, his restored silver 1964 VBB prominently displaying a Shift sticker. 
Malik Talha, a collector of various classic vehicles and a key organizer of this event, had this to say:
"The Vespa club Bangladesh is by far the largest active club in the country. Clubs like Super Tuner are bigger sure, but they do not represent a single brand of vehicle. The owners here are diverse and passionate about their vehicles. No other club has held a meet of this scale."
If you are a fan of these Italian classics and not a fan of the rowdy lifestyle of an average motorcyclist, be sure to hit up the Vespa Club of Bangladesh. Just remember to get yourself a Vespa, a suit and follow the rules laid out by the club to get the full "gentleman's life" experience.
Photos: Akif Hamid