The motorcycle from 'Tron: Legacy' sold at auction for $77k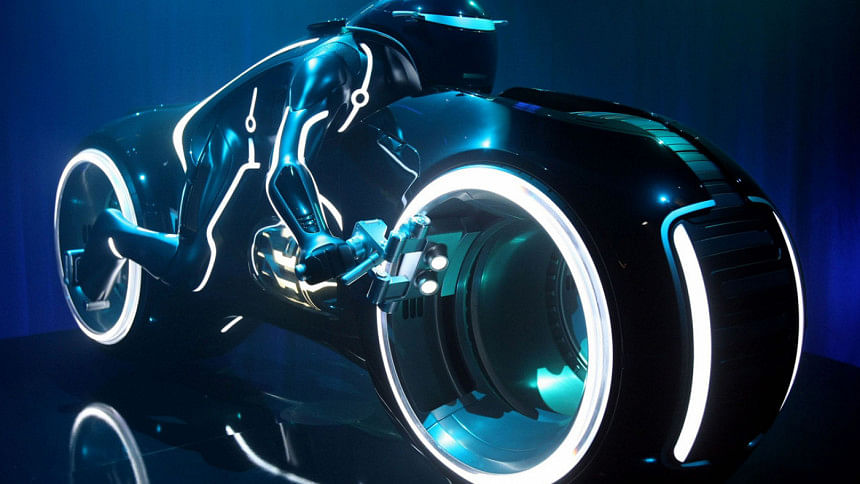 The futuristic Lightcycle, star of the film "Tron: Legacy," was sold through an auction by RM Sotheby's at the Andrews Auto Collection for $77,000 over the weekend.
The bike purchased at auction is a replica of the one that Garrett Hedlund, the actor who played young Sam Flynn in 2010's "Tron: Legacy," was seen riding on screen.
This Lightcycle replica, built post-production for the Andrews collection, works and rides normally. It is powered by an electric engine and operates on lithium-ion batteries. It also boasts an internal computer that controls the throttle, and has hydraulic brakes.
Several US garages built and sold replicas of this futuristic motorcycle, but none for such a hefty price as $77,000: the anonymous buyer eclipsed the $25,000-$40,000 the bike was estimated to sell for.