Gentleman's Ride: Vespa Club of Bangladesh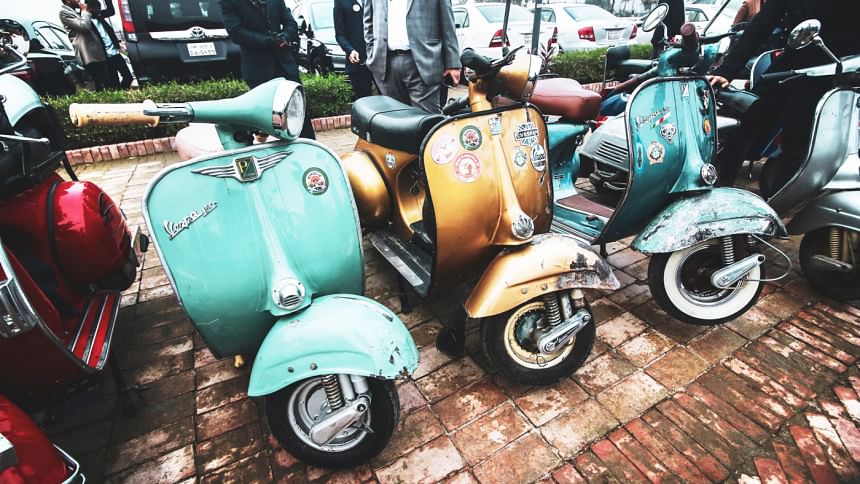 The Vespa Club of Bangladesh held a rally on 27th December, 2019, called "Gentleman's Ride", where a whole host of classic, modern and restored Vespas gathered for the love for their two wheeled wonders. From the meeting point on Manik Mia Avenue, the troupe of Vespas moved north, heading for Chef's Table Courtside at 100 Feet Road, Notunbazaar, Dhaka. With a dress code for the rally consisting of formal attire (top hats and bow-ties were optional), it was quite a sight watching the long line of Vespas traverse Dhaka on a wintry afternoon.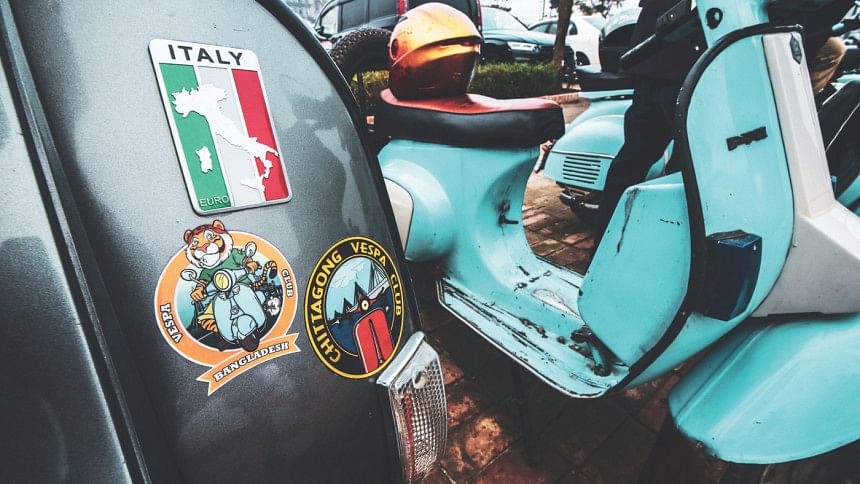 We asked Sam Dcosta, one of the senior members of the Vespa club, about the fascination for this Italian machine.
"For me, the Vespa is special for its simplicity. Every single part is made to serve a function, making it very convenient for city riding. Vespas also have a feminine quality to their timeless design, which makes them even more appealing for users," says Sam.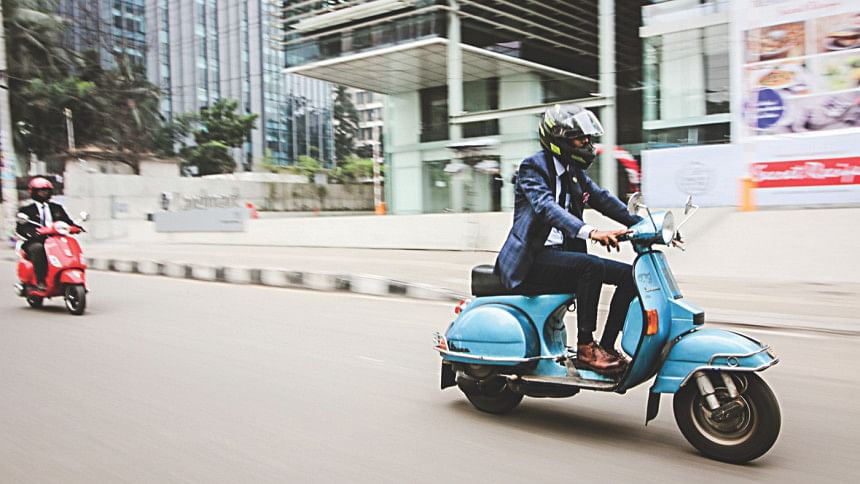 Whether you're riding a classic Italian Vespa, a Bajaj re-make or one of the new ones, these tiny, convenient yet stylish machines can get you a family of like-minded enthusiasts. Just be sure to hit up Vespa Club of Bangladesh. Also, make sure to wear a top hat, monocle and a double breasted coat to really fit in to the club and feel like you're a part of the Vespa life.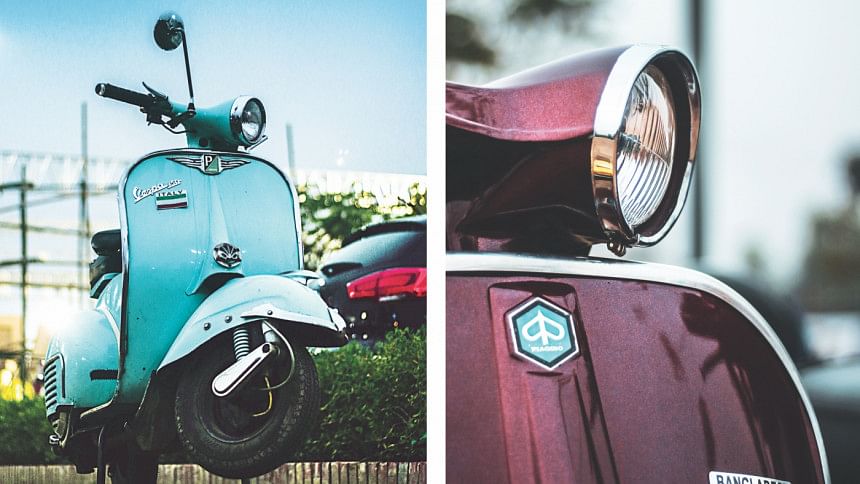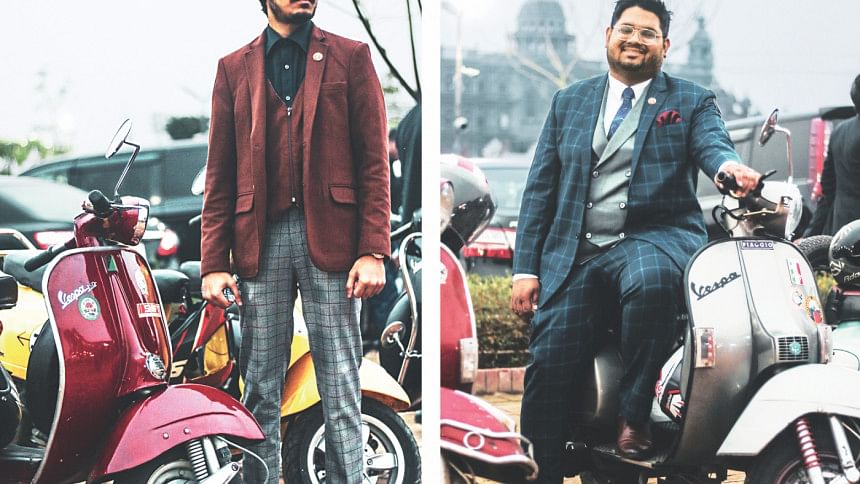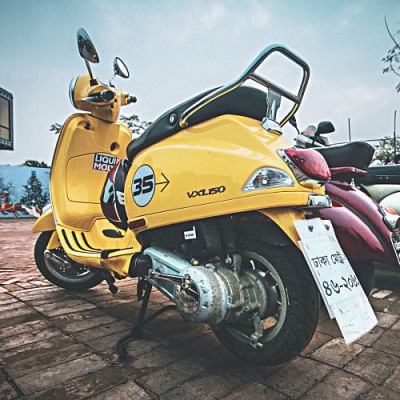 Photos: Akif Hamid