The JDM invasion by hotwheels: Mazda RX3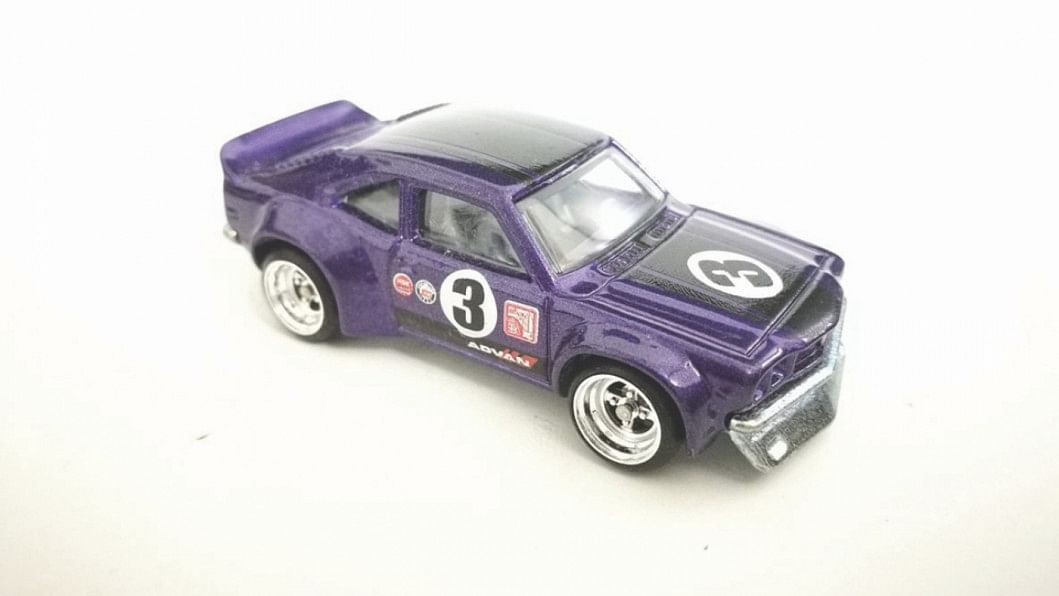 he Mazda RX3 started life as a Grand Familia in four-door guise. A dull name for a super dull Japanese saloon. Then they called the coupe an RX3, dropped in a tiny yet high output Wankel with the help of a spoon and a cult classic was born. Except I bet few people in the Bangladeshi model car scene knew about it. Till now. Hothweels (and the world of collectors) has gone all out bonkers for all things JDM. And to consider this little known icon in their lineup means the battle is on in a much bigger scale than anticipated. Sure they threw us a few choice 240zs and assorted Skylines. But the moment they cast a RX3 instead of twenty other RX7s, the game has changed.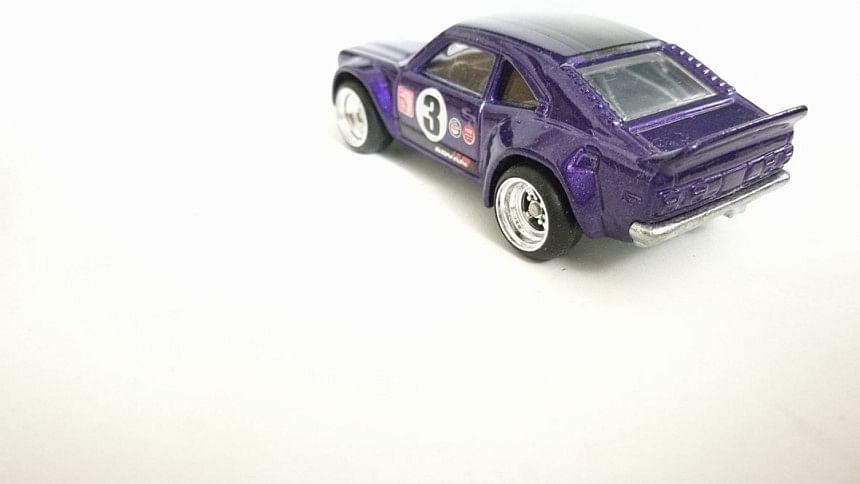 The purple car here is a overfendered beauty featuring in HWs recent Historics lineup. I'd say this is the best of the lot because of the color, the perfect cast and the fact that it is still a bit rare. Wonder when this is showing up in the mainline. For now, this is all you get. Lowest price we found was on Amazon at roughly 1000tk with free shipping.