COLLECTIBLES
911: Minichamps VS HotWheels custom
We take a custom painted, heavily detailed 934 Porsche from Hotwheels and compare it to a detailed one form Mnichamps. Are we close?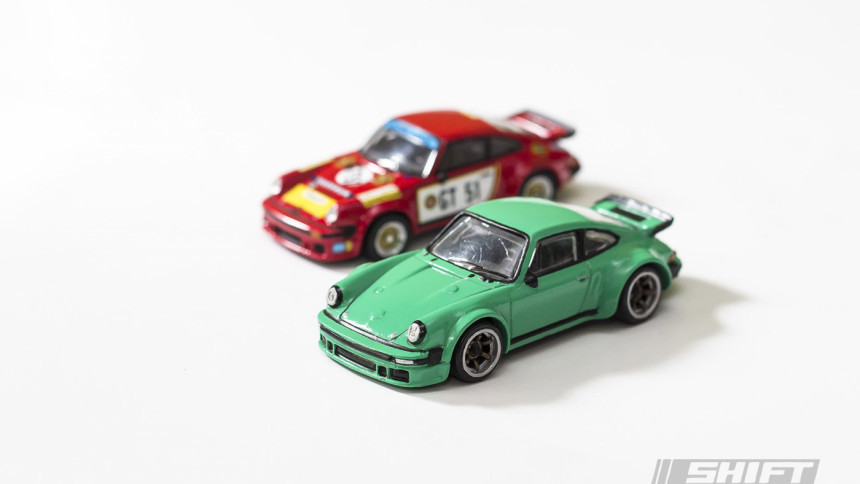 Hot-Wheels and Matchbox are the starting point for any petrolhead's road to ruins. It's like a one taka candy that appeases a child's sweet tooth only to lead to a full blown craving.
What you see here are two 1:64 cars on two ends of the wallets comfort zone. The green Porsche is a 934 from Hot-Wheels. It used to be blue, lacking any detail save for a squiggly white mark for the headlights. It's been stripped, repainted and all the necessary rubber trimmings and lights have been added by brush. Most important thing needed to do this is a good night's sleep so your hands are steady and eyes aren't too tired to focus. Round it off with a wheel set of your choice. I had a set of Speed Machines wheels I convinced my three-year old nephew to give up in return for free paintjobs on his toys.
I made this before I got hold of the Minichamps version below. That thing is resplendent with details like very dainty plastic wipers and mirrors separate from the car body.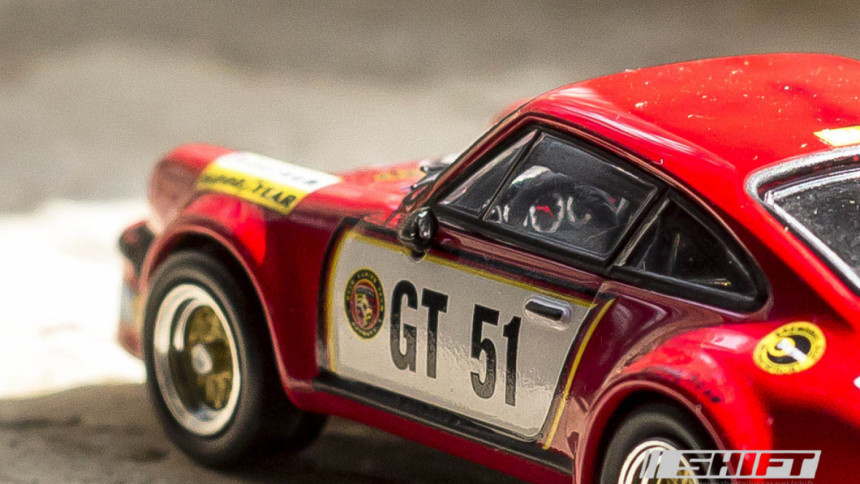 Minichamps are a bit in the higher price bracket similar to Kyosho, another maker of many Porsche models. But Kyosho sometimes suffers from paint that's too thick, drowning the panel lines. In this instance with the Minichamps, the paint is thin and the decals show through clearly. The attention to detail is evident if you look inside. The dashboard has visible dials in color. A HW costs about 150tk and a Minichamps will be at least 8 times as much. Check out the Facebook collectors groups where they often sell these beauties.
If you're interested check out the Facebook page Petite Model Cars for ordering the Minichamp beauties among others.
Words and Photos: E.R. Ronny