New Mercedes E-class launched by Rancon Motors Ltd.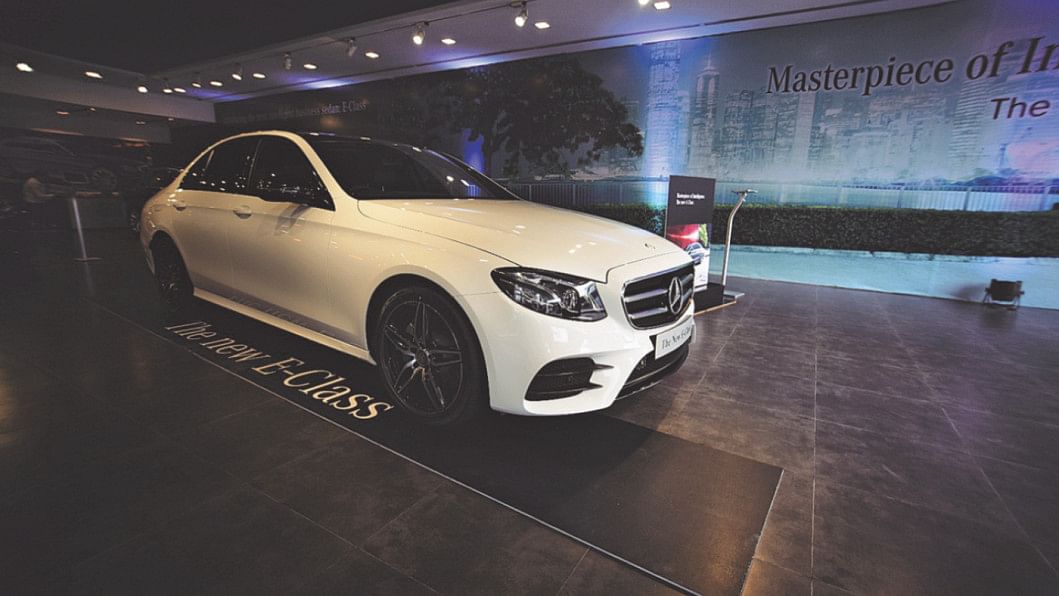 The most sold model from German luxury car-maker Mercedes Benz has been revamped with an all new model launched worldwide. The E-class, undoubtedly the most popular Mercedes Benz model sold in Bangladesh so far in terms of the sheer numbers sold, now comes with a host of features that place the E class higher up the range, further differentiating it from the C class and moving it closer to the S class.
Rancon Motors Ltd., distributors of Mercedes Benz vehicles in Bangladesh, organised a two day long, free-for-all showing of the new E class, along with a line-up of the best past hits. Among those was an attention grabbing baby blue W110 "Fintail" – feature coming soon - and a restomodded W123 - which we've previously featured on Shift.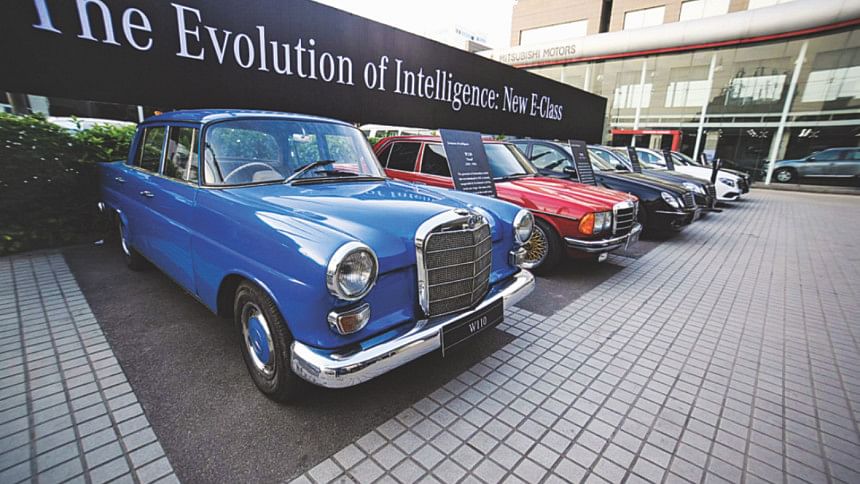 The event was launched by Shoeb Ahmed, Chief Executive Officer of Rancon Motors Limited. Safayet Chowdhury, Head of Sales and Khaan M Sakib Us Salehin, Head of Marketing, were also present during the inaugural ceremony.
"The 2017 Mercedes Benz E-Class is available for sale across Bangladesh. The new E-class offers its occupants class and leading luxury experience that no other automobile model can match," Shoeb said according to the press release.
"The E-Class is the core of the Mercedes Benz brand and in the past has repeatedly redefined the standards in the business-class segment. The top-class innovations alone don't set E-class apart from other car models but the sophisticated design, style and efficiency. Thus we are hoping that new E class will attain a positive outlook from its customer base in Bangladesh," he added. 
The new Merc E class comes in several sumptuous grades – Exclusive and AMG pack being two. All models of the E are 4 cylinder petrol models - powered by a 2 litre motor (181 HP, 221 lb-ft torque). We'll bring you an in-depth look at the E class and its options packages in an upcoming issue of Shift. Stay tuned.