Morally upstanding preacher loves wife so much, he wants two of them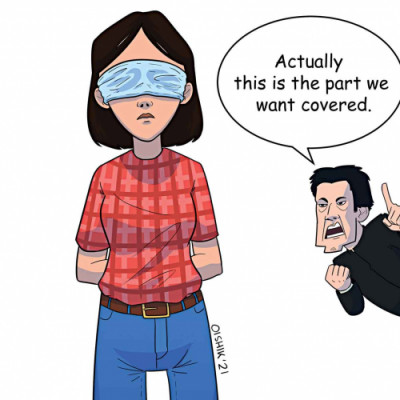 A morally upstanding preacher, who made a name for himself by spewing violent vitriol against more liberal members of his community on a daily basis, yesterday disclosed to the media that he had a side-wife as well.
"You all talk about side-chicks, but if you were imbued with the spirituality of the other worlds, you would only talk about side-wives," The Great Wizard Master Arjeesh Shakil said at a press conference.
"But of course not all of you can do it. See, I love my first wife so much, I kept my second wife a secret from her. But of course, the Sol knows everything so nothing is really a secret if you think about it," he said while engaging in some of the most well-articulated mental gymnastics ever seen.
The Great Wizard took the time to guide his followers on how to have two wives and also the why. "Women need to be protected. They are like rose petals and we are the plant. Which rose has only one petal? I say, which rose only has one petal? Repeat after me, women are such beautiful petals, only a man with the right mettle, can mould her into what he seeks, you can say women are like hot metal," he said and sang at the same time.
Among those present, a lot of them repeated the Great Wizard's words in a peaceful hum, with just an undercurrent of violence.
"We must protect our women. And for that we must shield their eyes from what they see. Don't let your eye fall upon evil, lest it becomes a part of you, it was said. WE MUST SHIELD THEIR EYES!" he exclaimed.
"And how can you do that without marrying them? If you don't marry them, they belong to everyone else. Eyes will be more tempted than ever!
"Let's all stop talking about polygamy. Polygyny is the only way forward. Keep your enemies close, but your secret and non-secret wives closer," he said.
"Let us all conduct ourselves with peace. For peace is the best course of options. And those that don't adhere to peace? OFF WITH THEIR HEADS!" he said to loud murmurs of appreciation and support.