Disappointment as dream of seeing Boi Mela from metro rail still unfulfilled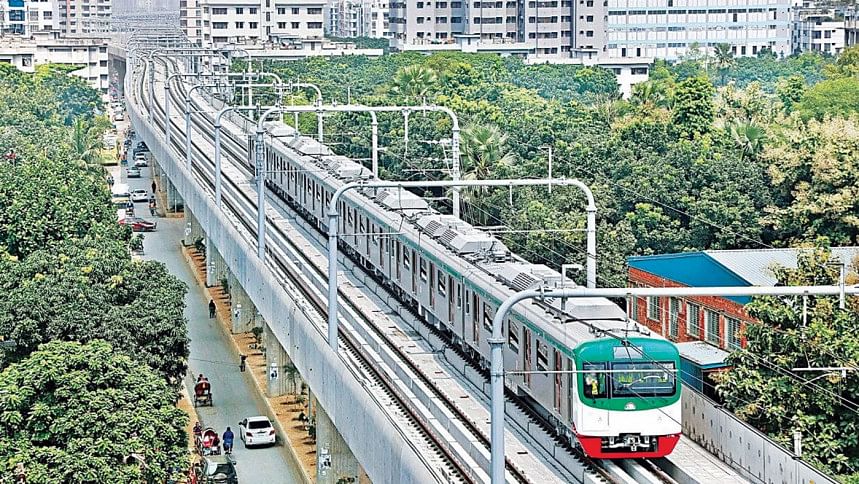 Some people in the capital have reacted with disappointment as their supposed dream of looking at the Boi Mela will not be fulfilled this year as the section of the section of the elevated railway that passes near the book fair venue is yet to come into operation.
Unidentified experts in the field of public disappointment say they do not know why there would be disappointment in this regard, as the section of metro rail was not supposed to be in operation before December this year.
Zubair, a boy from Uttara, was regardless eagerly waiting for the precious day when he could zoom by the book fair, but frustration engulfed him completely when he realised he would have to visit the Boi Mela on foot once again. "I hate crowds. I was on cloud nine when I first heard that there was a metro rail route from Agargaon to Motijheel, via TSC. I thought that my days of struggling in the crowd were over and I would be able to enjoy Boi Mela while flying over that area on metro rail.
"People make fun of Uttara and I was all set to make fun of them by uploading photos of TSC, Bangla Academy and Suhrawardy Udyan, taken from the window of metro rail. I can't believe I have to visit Boi Mela on foot again!" Zubair said.
The unidentified experts speculated that Zubair may not have known about the date of inauguration of the Agargaon-Motijheel section because he lived in Uttara, and it took really long for news to reach there.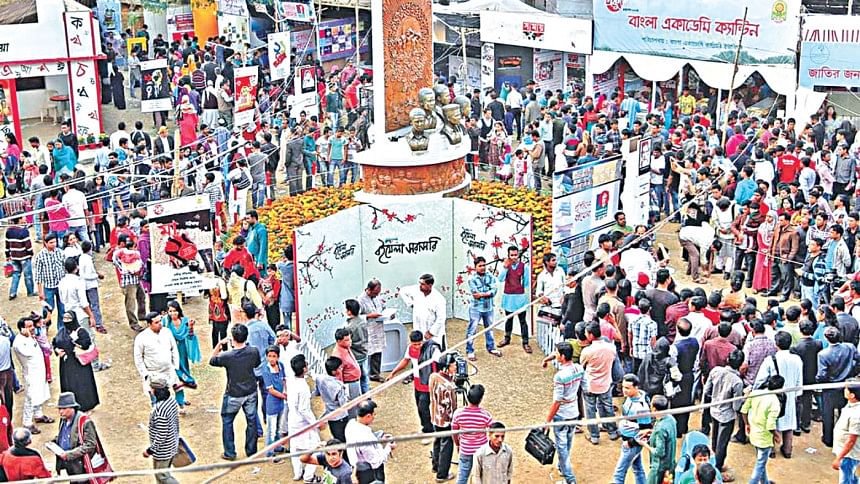 Meanwhile, some "too confidential to disclose" sources said more than 60 percent of the people who visit Boi Mela, do so just to roam around the area and take photos for social media purposes to show off their love of books, which is as fake as anything else people post.
Several groups of people from Uttara and Mirpur were in a race to be the first human being to have been able to visit Boi Mela without even touching the dust of TSC area, let alone walking.
"I wanted to be the first man to take a photo of TSC from a height, but the drone seems so far to be the lucky entity to be able to do that," said Tausif, who planned to take the window seat of the southward metro rail train so that he could capture photos of TSC, while asking his friends "Drone diye ar koto chobi tulbo?".
"Getting down at TSC from metro rail is more cinematic than getting down from a rickshaw. I have been dreaming of commemorating this most awaited moment with a photoshoot and a TikTok video. But I cannot believe, like previous years, I have to get down from a rickshaw this year too. Can you imagine the pain when your long-cherished dream gets shattered every year?" said Suzana, a girl from Dhanmondi.
Since even persons from Mirpur and Dhanmondi were taken aback by the well-known-by-most fact of the metro rail section's planned inauguration date, unidentified experts concluded that some people do not keep up with news, and expressing disappointment is a hobby even more popular than fake intellectualism on social media.