City totally covered by memorial foot overbridges
"And this will also be beneficial to motorists as they can no longer see the sun, which means they are protected from the searing heat of Dhoka city."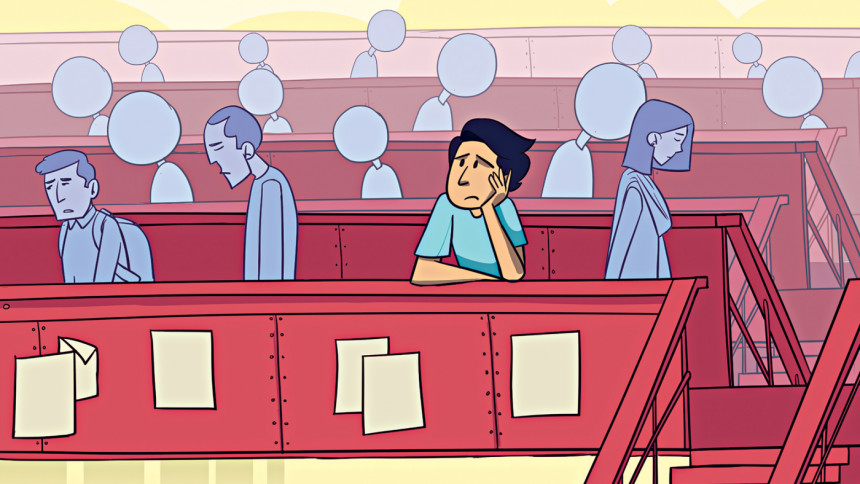 The capital reached a milestone yesterday when the entire structure of overbridges, constructed to memorialise people who died after being run over by city buses, became visible after completion of the last overbridge in the only remaining spot in Otokhalina.
Omaigo Bader, the road transport and fridges minister, formally opened the overbridge.
"This marks a major step in our development," he shouted down to reporters from his place on top of the structure. "It shows what we can do with public money, how we give it back to the public when tragedy strikes them. When they lose their lives because of road accidents, we show that we care, with these beautiful overbridges.
"And this will also be beneficial to motorists as they can no longer see the sun, which means they are protected from the searing heat of Dhoka city."
Representatives of Bus Owners and Drivers National Association (BODNA) were also present and spoke at the meeting.
When a reporter said that now that all roads were covered, the darkness would make pedestrians vulnerable to daylight robbery and other crimes, Bader said that is only an opportunity for further development.
"You know as well as I that no matter how many overbridges we build, pedestrians will still opt not to climb stairs. So I do expect these deaths to continue, and maybe more deaths from the other reasons you mentioned.
"We have a plan to memorialise those deaths too. From now on, every road-related deaths will be marked by knocking down one railing of an overbridge, and soon, you'll have an elevated expressway!"