Strengthening Zila Parishad for Achieving SDGs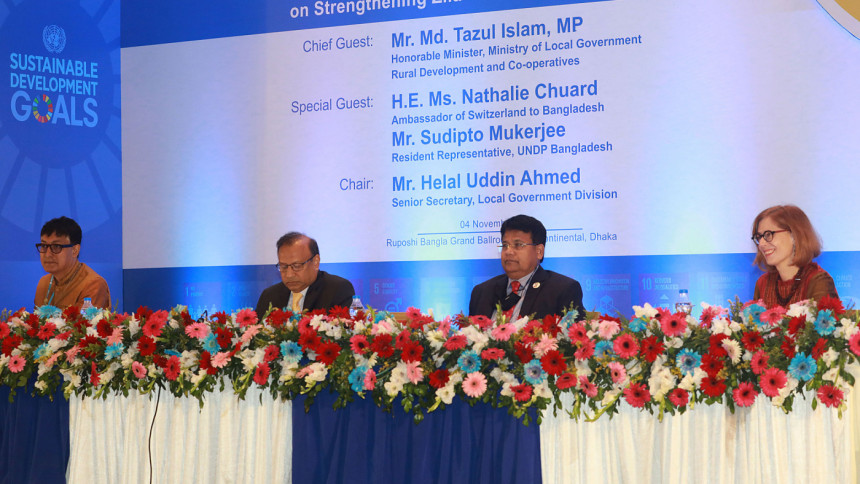 The Local Government Division of the Ministry of Local Government, Rural Development and Co-operatives and UNDP jointly organised a programme titled "National Workshop on Strengthening Zila Parishad in Achieving SDGs" on November 4, 2021. Here we publish a summary of the discussion.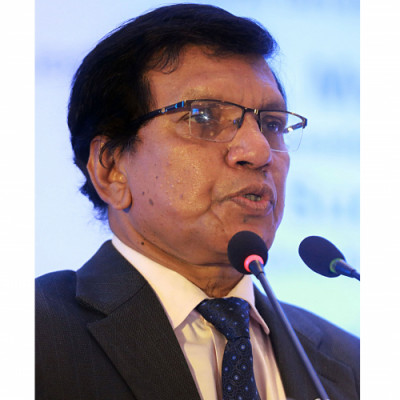 Dipak Chakraborty, Additional Secretary, Local Government Division
The Zila Parishad (district council) is one of the key changemakers at the district level since it is responsible for coordinating the overall developmental activities in a district. If we want qualitative change, we must strengthen this institution. To ensure transparency and accountability, we have brought several changes to the Zila Parishad law and employed an external audit firm to monitor their financial activities. Additionally, we have appointed 35 assistant engineers in Zila Parishads across the country. We have also sent a request to the Ministry of Public Administration for the appointment of secretaries in Zila Parishads.
Recently, UNDP has started working with the Zila Parishads. This will help strengthen the institutional capacity of this local government institution.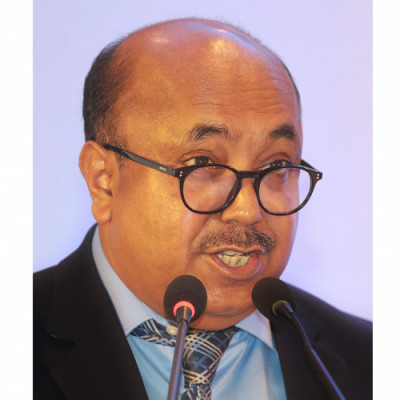 Dr Mobasser Monem, 
Professor, Department of Public Administration, University of Dhaka
This is the right time to strengthen the Zila Parishad if we want to achieve our development goals. Bangladesh has made tremendous progress in terms of its development, moving out of the least developed country category to the middle-income country category. Now, the Zila Parishad has a great role in taking us towards the next phase of our development aspirations and milestones.
It is important to outline the steps the Zila Parishad needs to take to achieve the SDGs. We have determined some of these steps and have also tried to evaluate what kind of support the Zila Parishad needs to strengthen itself in terms of administration and finance. Additionally, we also focused on identifying the obstacles that the Zila Parishad is likely to face.
 Currently, Zila Parishads have a uniform setup with an equal number of elected representatives irrespective of the differential sizes of districts in Bangladesh. The number of representatives to the Zila Parishads should be proportionate to the size, population and number of Upazilas under the territorial jurisdiction of a given district.
There are multiple government institutions with overlapping duties. We need to clearly point out the responsibilities for each of these institutions. The synchronisation of plans across different government institutions will also help reduce the duplication of projects and thus reduce costs.
An important part of the Zila Parishad's accountability is regular monitoring and reporting. The authorities need to submit quarterly reports and the government officials are responsible for preparing an annual performance report. However, these responsibilities are not carried out on a regular basis due to a lack of manpower. This gap must be addressed properly.
The current organogram of the Zila Parishad should be updated.
Some Zila Parishads do not have websites. Every Zila Parishad should have a website, and the site needs to be maintained and updated regularly. It will improve transparency.
To ensure better collaboration with the Zila Parishads , we need to create a platform at the Zila Parishad level which will be attended by representatives from other tiers.
We need to introduce proportionate representation in Zila Parishads which will strengthen the institution, help reducing unnecessary and additional expenditure, enhance the efficiency of service delivery, and help achieve SDGs.
The government should support the Zila Parishads by providing required capacity development training. However, only training is not enough. They need to create an enabling environment for it to work as an effective institution.
Open budget meetings should be held to ensure participation of the local people. It will also ensure transparency and accountability.
Additionally, the government can consider introducing direct elections which will increase involvement of the local people.
Dr Ferdous Arfina Osman, 
Professor, Department of Public Administration, University of Dhaka
The election system in the Zila Parishads is indirect. It is difficult to ensure accountability through such an election process. We should introduce a direct election system there. This will be the first step towards enabling this local government body to implement SDGs and the Vision 2041.
Regarding the functional aspect, we must think about whether the Zila Parishad  will be an implementing body or a coordinating body. Therefore, it is important for us to define exactly what the Zila Parishads will do.
There should be a unified plan for every district so that duplication and overlapping of development projects can be avoided, and thus wastage of resources can be prevented.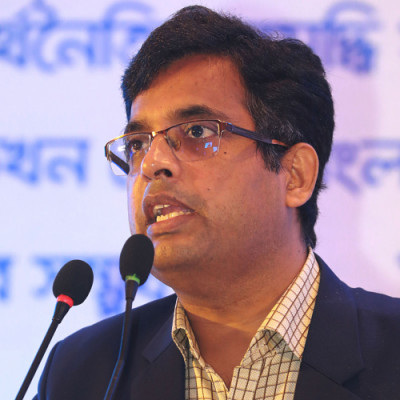 Dr Pranab Panday, 
Professor, Department of Public Administration, University of Rajshahi 
Effective governance depends on local institutions. This is why the government has taken the initiative to set up Zila Parishads.
Upon visiting two Zila Parishads recently, I noted that they are isolated from other government institutions and have no idea how to coordinate their work with that of the other government bodies.
Often, the Zila Parishad and City Corporation are in conflict in terms of the undertaking and implementation of commercial projects. For Zila Parishads to implement viable commercial projects, they must ensure the recruitment of a dedicated planner. Additionally, as Zila Parishads are now receiving huge amounts of money compared to other local government institutions, they need to present their annual budget to the local people to ensure transparency.
If the government plans to introduce the provision of one-third representation of women (one women member to be elected from three Upazila Parishads) in Zila Parishad, the provision will reduce women's representation at Zila Parishad. Therefore, the government should think carefully if they intend to revise the Zila Parishad Act.
Abdus Salam, Chairman, Zila Parishad, Chattogram 
The present organogram for the Zila and Upazila Parishad has not been proportional in terms of the size of the district, the population size and commercial importance. This is why we need to modify the organogram.
The City Corporations should not be involved in the Zila Parishad election process. Overlapping of work between different government agencies wastes resources, and we must prevent that from happening. Regular coordination meetings should be held under the Zila Parishad along with other government institutions.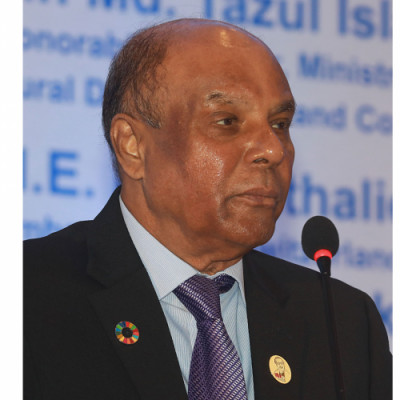 Akhtaruzzaman, Chairman, Zila Parishad, Gazipur 
Zila Parishad is the gateway to the district. If we want to successfully develop our districts, then it must be done through the Zila Parishad.
Under the supervision of the Zila Parishad, the Upazila chairmen, UNO, representatives of the DC Office, representatives of SP, education officers, and secretaries of other government institutions should be present when planning the developmental activities.
I have set up many training programmes in my district to make sure there is sufficient skilled labour for the different industries in our district. I urge all my colleagues to equip the Zila Parishads with worthwhile training programmes, and not just use them as a place for meetings.
Finally, on behalf of all Zila Parishad Chairmen, I urge the authorities to increase our share in land registration from one to three percent. Until and unless we make it a financially solvent institution, the Zila Parishad cannot be strengthened.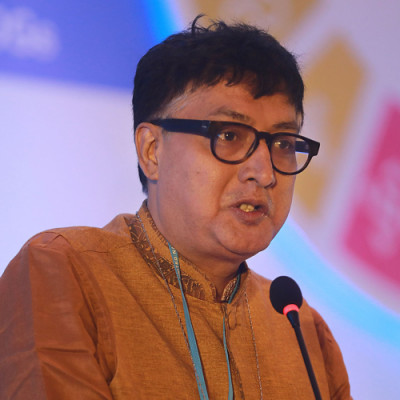 Sudipto Mukerjee, 
Resident Representative, UNDP Bangladesh
I am in favour of having a district plan. I have already shared a concept for SDG localisation with the senior secretary, which will take the form of a district plan. We have managed to get most development partners, including the international financial institutions, to agree to this idea and we will do it in five or six lagging districts. If we can execute this successfully in lagging districts, then it will definitely work in all the other districts.
Another challenge that we experienced when working in Cox's Bazar is a serious lack of good data. During the colonial times, there used to be a district statistical officer and a district statistical handbook was brought out each year. Maybe this practice is something we need to consider putting in place. Because it is impossible to do proper planning without adequate data.
The idea of direct elections is important. A 2004 World Development Report noted that the short route to accountability can be achieved via direct elections.
Finally, building capacity without creating institutional space for Zila Parishads will not amount to anything. As an example, Cox's Bazar has a deputy commissioner's office and a development authority, who have overlapping mandates quite often. Ultimately, when it comes to people-centric development issues, it must be led by the local government. To empower the local government, you have to create institutional space. Power is finite, and therefore if you want to empower someone, you have to take away power from someone else.
H. E. Nathalie Chuard, 
Ambassador of Switzerland to Bangladesh
Bangladesh and Switzerland share a strong commitment to the 2030 Agenda for Sustainable Development. Among the 17 SDGs, SDG 16  provides the framework for a peaceful, inclusive society, justice for all and strong institutions. We are of the opinion that SDG 16 is the foundation of all the other ones.
SDG 16 and the localisation of SDGs, which is mentioned in the Eighth Five Year Plan (8th FYP) and Vision 2041 of Bangladesh, are the guiding principles for Swiss cooperation here in Bangladesh. They are also at the core of our partnerships when it comes to development effectiveness.
With the support of Switzerland, the Upazila Governance Project successfully piloted a system of performance for fiscal transfers. Under this project, Upazila Parishads that performed well saw their budgets increase from the central level. By now the government has installed this system across the country and it has been mentioned as a good practice in the 8th FYP.  This pilot project also enabled the 14 best performing Upazila Parishads to secure three million Swiss Francs between 2013 and 2017. This further enabled them to implement more than 550 development schemes which benefited over 1.7 million people, half of which were women.
With the support of Switzerland, through increased budget allocation, participatory decision making and institutions' capacity development, an estimated 3.3 million people, 50 percent of whom were women, benefited from action in various sectors such as water and sanitation, access to justice and participatory planning.
Going forward, Switzerland will keep partnering with Bangladesh on our shared commitment to Agenda 2030, so that no one is left behind. I believe that with an approach that involves multiple stakeholders, a whole-of-government and a whole-of-society approach, we can forge the right path towards the realisation of the SDGs.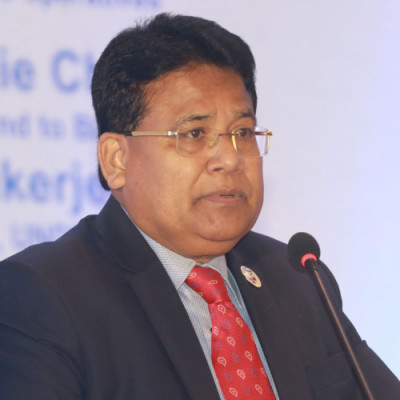 Helal Uddin Ahmed, Senior Secretary, Local Government Division
Our honourable minister, when thinking about ideas to strengthen local government institutions, developed the idea for a National Workshop for Zila Parishads. This National Workshop will help the Zila Parishads increase their efficiency, develop their capacity building ability, and improve the planning of their developmental activities.
Several donor agencies such as World Bank, ADB, and JICA are involved in Union Parishad related projects. They provide financial assistance to develop these unions. Even the city corporation has many government and donor agency related development projects. Currently, only the Zila Parishad does not have any development project and this is the first time a programme has been organised for capacity building.
Therefore, the suggestions and recommendations that come from this workshop will be very important. We will take all these suggestions into consideration for the continued development of Zila Parishads.
We should also think about how the Union Parishads can coordinate with the Zila Parishads to ensure proper implementation of development projects at the grassroots level.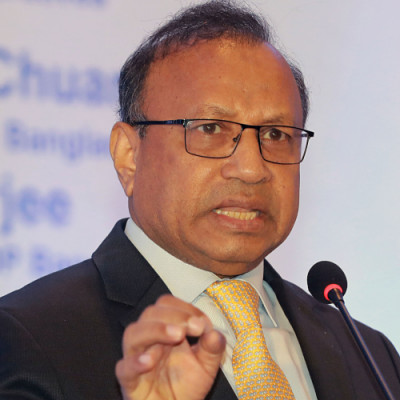 Md Tazul Islam  MP, Honourable Minister, Ministry of Local Government, Rural Development and Co-operatives 
We have taken an initiative to bring some changes to the Zila Parishad Act. The fundamental aspect is the formation of a committee. This committee will include one member from each Upazila, along with the Upazila Chairmen, Mayors of Pouroshova and representatives of City Corporations acting as ex-officio members for the committee. The formation of this committee will make the process of synchronisation between different Upazilas easier.
 Democracy means the involvement of the people. It is now a global consensus that local government entities are the organisations that can contribute towards fulfilling the aspirations of the common people. 
Bangladesh has suffered both under colonial rule and the Pakistan regime. As a result, the social context of our country is not the same as that of other countries. While the institutions are available, the existing environment is somewhat conflicting and does not facilitate coordination between different government institutions.
Through discussions like the one here today, we can discuss ideas, exchange views, and formulate future plans for nation-building.
The organograms of the different government institutions, such as the Union Parishad, Zila Parishad and Upazila Parishad, need to be restructured to allow for better collaboration between them. As Zilas vary in size, so does their income generation ability. That is why the laws must be modified to ensure resources are allocated to Zilas based on their respective size. Otherwise, the variance in income generation between Zilas will mean that smaller Zilas will struggle to provide the necessary support to its local people.
Going forward, the central government should be functional for national projects, while local level projects can be delegated to the local government entities. This will allow the government to focus on bigger projects and be more successful, while the local government works on the smaller, local projects. Additionally, this will also enable local government agencies to avail the budget for capacity building training, which will make them more efficient at income generation in the long run.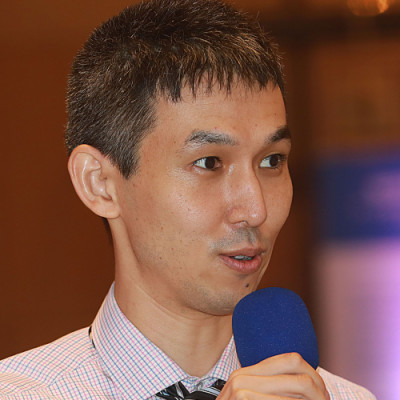 Kiohey Yamamoto Mamun, 
Advisor, Local Governance, JICA
To strengthen our Zila Parishads, we must focus on increasing collaboration between the elected representatives and the government officials. Under the ideal circumstances, the DC Office and Zila Parishad should be working together. At the Zila level, the person at the top is the elected representative, i.e., the chairman of the Zila Parishad. The government officials working at the Zila level should be working under his or her leadership. This way, collaboration will be much easier. We must also reduce the distance between the DC Office and the Zila Parishad. Establishing a comprehensive guideline for ADP implementation is also something that can be beneficial for the Zila Parishads.