Construction work of Rooppur nuclear power plant runs under medical monitoring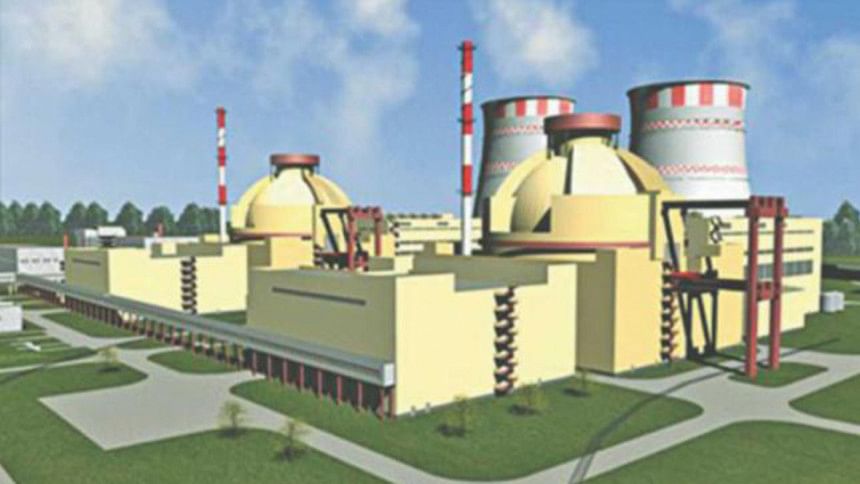 Construction work of Rooppur Nuclear Plant Project (RNPP) at Pabna's Ishwardi upazila is running without any hassle thanks to close medical observation at the project site, amidst the threat of the coronavirus outbeak.
177 of RNPP's foreign workers have been barred from visiting public places for the sake of safety, while a Belarus citizen initially suspected to be a patient have been tested negative.
The foreign workers working in the RNPP have been freed from home quarantine today after the test results.
Earlier, a Belarussian citizen working in the project felt throat pain and fever, and was shifted to Dhaka to be tested for Covid-19. At the same time, upazila administration had locked down a house rented by the foreign workers to stop the spread of the virus.  
"After testing, we found him to be negative for the Covid-19 virus, so there is nothing to be worried about," said Dr. AFM Asma Khatun, Ishwardi upazila health and family planning officer.
Approximately 2000 foreign workers from eight countries are working on the Rooppur Nuclear Plant Project, with most of them hailing from Russia.
Since many of the workers have frequent trips abroad, health officials had to examine their travel history before clearing them for duty.
"Among the foreign workers working in the Rooppur Nuclear Power Plant, 177 were placed in home quarantine due to their recent travel history in March. All are now normal and fit for work," Dr Asma added.
Talking with The Daily Star, Md. Ruhul Kuddus, in-charge of the Rooppur site office, claimed all the workers and employees including the foreigners, are under close medical monitoring at the project site every day.
"A medical camp has been set up at the project site where the project's doctors and the Ishwardi upazila health authority's physicians are checking all the workers including during their entry and exit," Ruhul said.
Rooppur Nuclear Power Plant, the country's first nuclear plant, is likely to produce electricity by 2023 and is being constructed through financial and technical support from Russia.